Investors are constantly looking for discounts on their rates, but is it really saving you as much as you think?

Blogger: Simon Podger, Your Future Strategy

Kyle welcomes the smoky barbecued steak on his plate with a big smile. He plops down the end of the crowded picnic table and reaches for the flimsy plastic utensils. 
As Kyle struggles to cut off a bite, he listens to his cousin Danny brag about his newest loan discount, "I just got a new loan with Westpac. They gave me a 1% discount."
Kyle knows that discount sounds too good to be true, but a tiny ping of jealousy pricks him like a mosquito as he thinks about his own mortgage bills.
Just like a pesky mosquito bite, Kyle's itch to switch won't go away. He gives in and calls his broker, but is offered a smaller discount at 0.36% with ING. Kyle immediately becomes frustrated because he hasn't been as financially savvy as his cousin.  He patiently listens to his broker explain that Kyle is actually ending up with a better rate. Kyle lets out a big sigh of satisfaction and relaxes his grip on the phone.  A few minutes later he rings up Danny, "Hey mate, how about another barbecue next weekend?"
Loan discounts are music to any borrower's ears, but one must always remember to pay attention to the lyrics. What exactly do you save if you sign up for the loan with the biggest discount?
The table below illustrates the most recent advertised variable rate discounts with Australia's top banks and funders. You may notice the biggest discount does not save you as much as you think.
| | | |
| --- | --- | --- |
| Bank/Funder | Interest Rate | Discount |
| Macquarie Classic Rate | 5.44% | 1.01% |
| First Mac Home Loan | 5.46% | 0.00% |
| ING Orange Advantage | 5.48% | 0.36% |
| Westpac Rocket Repay Advantage package | 5.51% | 1.00% |
| AMP Essential Home Loan | 5.53% | 0.00% |
| Citibank Mortgage Plus Pro | 5.54% | 1.1% |

This is based off recent advertised rates for a $500,000 loan at 80% LVR.

Bottom line: Don't get sucked into the marketing for loan discounts. Loan products are all measured on different benchmarks and they have a plethora of features and variables to consider. In addition, always remember to take barbecue boasting with a grain of salt. 
---
 About Simon Podger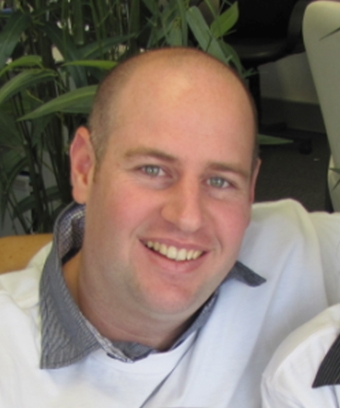 Simon Podger is the esteemed Credit Manager for Your Loan Broker and holds a Diploma of Financial Services in Mortgage Broking and Financial Planning.
He also has a Certificate IV in Business (Frontline Management) and is currently enrolled in the GriffithGriffith, ACT Griffith, NSW University MBA program.
Be the first to hear the 
latest
 property investment insights