How much do I earn? This is a statement easily answered as you know your income and how much tax you pay. But do you know where it all goes? This is a crucial first step for every investor.

Blogger: Dean Berman, 37 Property Group

How much do I earn?...a statement easily answered as you know your income and how much tax you pay. But do you know where it all goes?
Looking back a thousand years a system of barter existed where we would trade like for like items..."I'll trade my cart for your sheep".
Fast forward to the current climate and we have shiny and creased money to exchange for goods and services we desire. Our modern lives are focused on spending to buy a variety of products to maintain our existence such as food, beverages, clothing, transport, recreation, medical, health and housing.
As spending makes up such an important part of our lives, it would make sense to work out ways to maximise your current situation so you can spend more on those things you really enjoy. Successful property investors seem to have in-built discipline patterns to maximise incomes.
How much do we spend?
- Lone Person Households (under 35): $869 per week or $45,188 per year
- Couples (under 35): $1,429 per week or $74,308 per year
- Couples with kids (kids under 5): $1,484 per week or $77,168 per year
- Couples with kids (kids 5-14): $1,670 per week or $86,840 per year
- Couples with kids (kids 14-24): $1,900 per week or $98,800 per year
It could be concluded the more people living in a house, the more will be spent.
Where do we spend our incomes?
1. Housing: 13% - 32%
2. Transport: 15% - 17%
3. Food & Drink: 12% - 17%
4. Medical & Health: 3% - 5%
5. Clothing & Footwear: 3% - 4%
6. Fuel & Power: 2% - 3%
7. Alcohol: 2% - 3%
In order to live we need shelter and a way to get to and from work, which is evident as housing is typically the largest expense amongst the various categories. When we work, the median gross weekly household income for Australians is $1,320 or $68,640 per annum.
The median equivalised disposable household income which is the total income of a household, after tax and other deductions that is available for spending or saving per week is $715 or $37,180 per annum. This is the important measurement as it actually shows what is actually left to spend.
Therefore, Australian households  have roughly $715 per week to spend to enhance living standards and improve their future wealth reserves.
Enter Property...If you are looking to increase your families wealth, take a leaf out of ABS statistics which talk about incomes and wealth.
The lowest household group in these statistics earns a weekly after tax income of $314 compared to the second lowest at $524 per week. That is a $210 difference per week or $10,920 per annum.
If you compare the net household assets of both groups the $524 per week household has amassed more than $163,900 compared to the $314 group ($195,700 versus $31,800).
Fundamentally, the difference between both groups wealth reserves are 'Total Property Assets' of roughly $190,000 in favour of the $524 group.
The $524 household group earns $10,920 more, but somehow amasses 6 times more wealth.
It can be concluded...
- Maximise your income and minimise your expenditure as $210 more per week has made an enormous difference too many Australian families wealth.
- Look to property as an investment class, it stands out as being one of the leading contributors to Australian families with more wealth than thosewho don't invest.
Sources: ABS, IBISWorld,  Moneysmart
---
About Dean Berman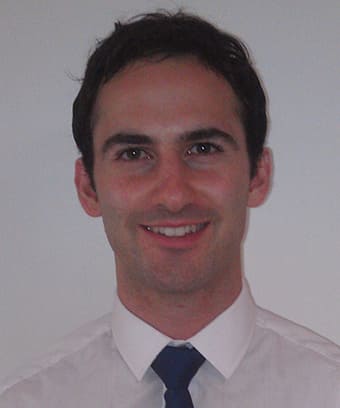 Dean Berman is a lover of property and Director of 37 Property Group, a property investment company and buyers agency focused on helping clients amass substantial property portfolios. Dean is a licensed Real Estate Agent.
His goal for 37 Property Group is to implement his research knowledge and investment fundamentals studied in a Bachelor of Property Economics and Diploma of Financial Planning to help clients become truly wealthy through passive income and long-term growth.
He understands the busy lives of modern Australians and provides a service which is efficient, individualised and incorporates a professional and fun atmosphere. Surrounding 37 Property Group is a mixture of highly skilled professionals to provide convenience and smooth assistance in the wealth building process.
For more information on 37 Property Group http://37propertygroup.com.au
You can follow Dean on Twitter by clicking here

Be the first to hear the 
latest
 property investment insights