If you look at planning 5 hours to commit to 5 simple methods to change your finances over this weekend, then you may well place yourself in a position to work fewer hours in the future.
Blogger: Dean Berman, 37 Property Group

How would you like 5 simple ways to save money over your next weekend?
"To do something with a plan can mean a lot more than doing double with no plan".
Let's plan...you have worked a full week, probably over 40 hours as the average Australian works that much per week, you are probably tired and want to relax with family, friends or just by yourself.
If you look at planning 5 hours to commit to 5 simple methods to change your finances over this weekend, then you may well place yourself in a position to work fewer hours in the future.
The simple methods can be broken down into 5 'quick tip' categories:
1. Best Big Bang Renovation in less than 3 hours
2. How To Quickly Transact Your Next Property in less than 30 minutes
3. A Simple Way To Save On Your Mortgage in less than 30 minutes
4. Ensure You Are Maximising Your Property Manager in less than 30 minutes
5. Covering Your Family To Ensure Long-Term Protection in less than 30 minutes
Quick Tip 1: Do you like the look of your house? If so...great!
If not, let's work on it over the weekend, because chances are everyone around you won't if you don't like it.
Hop, skip or jump into the local Bunnings and purchase yourself some Paint (2 types will be needed, including a regular finish and a shiny gloss finish), drop sheets, scotch blue paint tape, a brush and paint roller, which will cost you an estimated $500.
Patrick Leung a business associate and renovator, said "the front is the first point of contact and creates the first impression for buyers...touch up or re-paint your front façade and front door depending on damage and re-paint your car port facade and front door with the shiny gloss paint. The first coat for all of this will take you an estimated three hours ".
This single act can change an agent's opinion of your end sale price by as much as 2 - 50+ times the paint cost. For property investors you will achieve higher rental returns and potentially create instant equity.
Weekend Cash Out Of Pocket: $500
Weekend Cash In Pocket: $1,000 - $25,000+
Quick Tip 2: Do you really want to move houses? Do you have a property that has been sitting on the market for ages but have no idea why it won't sell? Or do you not qualify for a loan or cannot save up for a deposit to buy a property?
Have you ever considered a different way to sell your property besides the traditional real estate approach that will open your property up to a larger market of buyers?
The Transaction becomes the most important factor as described by Charles Oosthuizen a business associate and transaction specialist, who believes "you can not only get out of a frustrating situation as a seller and move on with your life, but you can increase your income through positive cash flow whilst helping someone who couldn't otherwise achieve home ownership".
Weekend Cash Out Of Pocket: $0 (consultations with transaction professionals are usually free).
Weekend Cash In Pocket: $0 initially, however you can save on real estate agent marketing fees and achieve positive cash flow of a few hundred dollars every week.
Quick Tip 3: If you own a home or a few investment properties chances are you have a Mortgage. Sit down for 30 minutes to look over your last mortgage documents to see the current level of interest you are paying.
If the rate is more than 5.5%, speak to your mortgage broker and determine whether switching providers will save you over the long-term.
Paul Rabie a business associate and highly experienced mortgage broker said, "a small reduction in interest could save you tremendously over the long-term. The Governments exit fee cost regulation changes has made switching loan providers an easier process for mortgage holders to get the best rate available".
Weekend Cash Out Of Pocket: $0 (it's typically free to speak to mortgage brokers).
Weekend Cash In Pocket: $0, but doing this small act successfully can pay you over the long-term in reduced mortgage repayments equating to over $100+ per week on a $500,000 loan.
Quick Tip 4: You may be able to save a few hundred dollars a year by choosing a competitively priced Property Manager. We typically believe fees should be at the 5% mark in Sydney.
Take another 30 minutes and find out what you are currently receiving every week from your tenants. Go to one of the real estate websites with rental listings and find comparable properties similar to yours.
If you find more than a $50 rent difference between your property and the comparable, call your property manager and see when the next rent review will occur and discuss your findings with them.
Weekend Cash Out Of Pocket: $0
Weekend Cash In Pocket: $50+ / week, not only can this increase your income, but can also increase your borrowing power.
Quick Tip 5: Fully protecting your family is a vital part of being a successful property owner and I recommend you to take 30 minutes out with your partner to think about what Insurances you currently have in place and discuss whether you are fully covered.
"Ensure once you purchase a property as a principle place of residence or as an investment, you implement strategies that will help your family out if anything untoward occurred such as injury or death", says a business associate and certified financial planner Paul Levy.
Paul mentioned 95% of families in Australia do not have adequate levels of insurance, making Australian families some of the most under insured world wide.
Weekend Cash Out Of Pocket: $20+ / week (depending on the insurance type, with some being tax deductible in certain circumstances, however consultation with financial planners are typically free).
Weekend Cash In Pocket: $0, however in the long-term it could pay you to ensure your family is fully protected to cover such things as property loans.
These 5 Quick Tips will take one day to set the wheels in motion over your next weekend, but can change your financial future as they will enable you to not only add value to your property but they can increase your income and protect you into the future.
This could turn out to be a profitable 5 hours…
---
About Dean Berman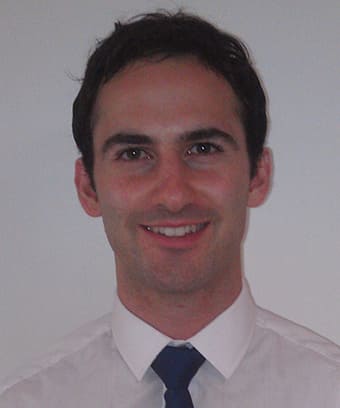 Dean Berman is a lover of property and Director of 37 Property Group, a fully integrated property company focused on helping clients achieve 'anything in property under one roof'.
37 Property Group offers all services relating to property investment portfolio creation, residential real estate such as property management, specialist transaction services such as finding a buyer or seller quickly andsecondary services such as mortgage broking and financial planning.
The goal for clients is providing exceptional advice, smooth transition throughout the company and creating lasting relationships due to great service and experiences.
For more information on property investment, residential real estate, transactions and secondary services at 37 Property Group.

Be the first to hear the 
latest
 property investment insights