Most property investors realise that debt plays a part in operating most investment properties. Furthermore, those sophisticated investors who learn that 'sensible' leverage or borrowings can accelerate their potential investment returns, take an active approach in better understanding finance and finance structuring through working with professionals who aid them in getting the best possible loan structuring.

Blogger: Cameron Morgan, Empower Wealth

What is loan structuring?
Loan structuring is all about structuring your finances to allow for the separation of non deductable debt from deductable debt (investment debt).  But it shouldn't stop there.
Superior loan structuring of finance should also ensure that the structure is set up to accommodate future plans.  These plans could include:
• Debt Elimination options—Noting payment first of non-deductible debt
• The future leasing on your existing Owner Occupied home and the potential Offsetting of interest and the potential of investment flexibility
• The non cross securitisation of more than one security (property) per loan/mortgage
• Provision for automated repayment options and full use of interest minimisation functionality within the loan and banking structure
• Factoring in of future equity  and investment needs and retirement goals, including wealth and income targets
• Ensure future cash flow needs are accommodated for, without effecting the  loan repayments/commitments
•    The ability to consider and access further borrowing power to continue to build one's portfolio
The future planning also needs to work in with one's own day to day banking requirements from their lender. 
Product features should also include:
• Competitive Interest rates (On-going, not just cheap today to win your business, then more costly later on)
•? Convenience of banking such as Internet, Phone and smart device Banking
• Low Fees or a suite of products that justify an annual fee payable—like what's on offer under a professional package
• Limited or no penalties fees for restructuring or splitting/hedging options
My experience in dealing with hundreds of clients is most finance / mortgage providers, notably the lenders direct, have little understanding of what's required in regards to superior loan structuring for the most effective outcomes for the borrower. 
Furthermore they lack the specialised knowledge and experience with clients who have more than one investment property and usually lock in all the clients' securities against all mortgages, putting the bank in a position of extreme advantage in holding all securities unnecessarily.
Property Investors looking to build on a property portfolio should ensure they deal with professionals who specialise in the area they want to invest.  In terms of property investment its now different—find an accountant with lots of Property Investment experience, find a mortgage broker (like Empower Wealth) who don't sell property but specialise in the correct financing of property investments and finally find a solicitor well versed in  property transactions.
---
About Cameron Morgan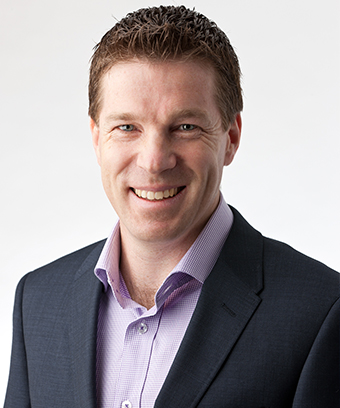 Cameron Morgan is a director of Empower Wealth, and heads up the Brokerage division of this firm.  Cameron is ranked in the top 40 brokers in Australia last year – MPA Top 100.  
He is a successful property investor with a multi-million dollar property.
Be the first to hear the 
latest
 property investment insights