The housing market is going from strength to strength at the moment, and in this high-demand environment it's important that investors shop around to take advantage of the many lenders competing for their business.

Blogger: Stephen Moore, CEO, Choice Home Loans

This is where a mortgage broker can save you time and, importantly, money.
With the spring property season in full swing and the RBA holding rates at a record low, the housing market is going from strength to strength.
According to Australian Property Monitors, both Sydney and Melbourne have recorded eight weeks straight of auction clearance rates above 70%.
This is astounding growth when we consider the 58 per cent average clearance rate this time last year.
In this high-demand environment, it's important that property investors shop around to take full advantage of the many lenders competing for their business, which is where a mortgage broker can come in. A mortgage broker can save you time and money through:
•    Doing the leg work for you in terms of research and loan comparison. Brokers deal with many lenders and loan types under one roof, which saves you considerable time and effort in the early stages of the loan process.
•    Assessing your personal needs and circumstances - brokers are experts in home loans, and are familiar with a wide range of loan types, terms and conditions and fee structures. They're skilled at finding the best loan to suit you. This is often not as straightforward as simply selecting the cheapest rate, particularly when buying an investment property. 
•    Simplifying the loan application process - brokers have the experience to determine the success of a loan application. This helps to avoid the situation where, if your loan is declined, you can have a Credit Query recorded on your credit report, which will last five years and make future loan applications more difficult.
•    Providing a wealth of knowledge and information, which can be particularly helpful if you're taking out an investment loan for the first time.  A broker can talk you through the basics of investment loans and factors you might not have considered. They can give you tailored expert advice that  can help you achieve future goals
•    Catering to your needs – if your financial situation differs slightly from the norm – for instance, you're self-employed or have a deposit of 20% or less – a broker can work with you to find a suitable lender. Brokers have close relationships across the mortgage industry which they can leverage to ensure your needs are met regardless of your situation.
---
About Stephen Moore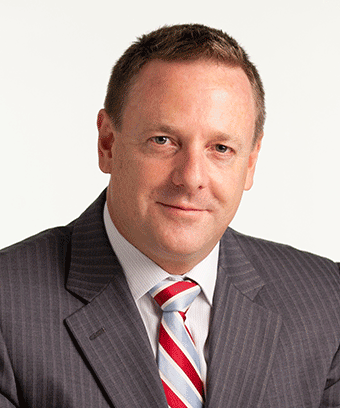 Stephen Moore is Chief Executive Officer of Choice Home Loans, a leading mortgage broker group working with over 30 different banks and lenders.
With over 125 franchise offices across Australia, Choice Home Loans brokers have won numerous awards for their service and performance in the market, including Best Customer Service and Franchise Brokerage of the Year at the 2012 Australian Mortgage Awards.
Be the first to hear the 
latest
 property investment insights