There are certain factors that may be out of your control which can affect the tenancy rate of your investment property. However, there are some steps you can take that could help keep vacancy rates low.

Blogger: Heidi Armstrong, CEO, State Custodians

Even if you find that you are experiencing strong vacancy rates at the moment, the demand for housing could change down the track, so it is important to put in the effort to keep your tenants happy.
Lease agreements and take up periods
Depending on where your investment property is located, there may be certain routine take up periods throughout the year. For example, you may have a property close to a university and you may have found students have shown an interest in your property in the past. Therefore, creating lease periods near the start and end of the semester dates may make your property even more appealing. However, what may work in one area, may not work in other, so make sure to do your research before.
Be wary when raising rent
The amount you charge for rent is a balancing act. If you charge too much rent, then your property may be less appealing to potential tenants, however if you are not charging enough, you could miss out on valuable income. In order to achieve the perfect balance, you will need to research the rental prices of similar properties in the same area.
So how do you know when the right time is to raise the rent? Some examples may be that your rent is below the market average, you rent has not increased for several years or you have made substantial renovations which would have improved the value of the property. If you do wish to increase the rent, make sure you provide the tenant with enough notice of the change.
Keep your property maintained
Maintaining an attractive property does not necessarily mean you have to put in a large amount of time and effort. By simply keeping the lawn and garden tidy whilst the property is vacant will help improve street appeal. If the property is tenanted, make sure you are quick to respond to any maintenance or repair issues as it will help keep your tenants happy.
Most property investors will experience vacancy periods, but in order to keep this to a minimum, you will need to put in the effort to keep your property attractive to renters.
---
About Heidi Armstrong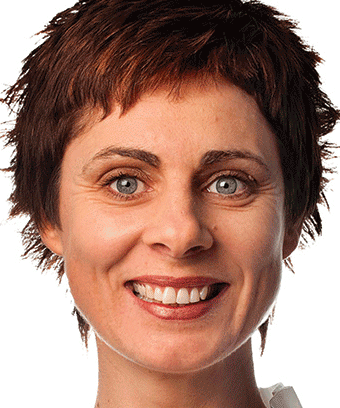 Heidi Armstrong is the CEO for State Custodians Mortgage Company. Since founding the Company in 2006, State Custodians has grown to become one of Australia's most respected non-bank lenders. Heidi holds a Law Degree, a Bachelor of Science and a Diploma of Finance and Mortgage Broking Management. An expert in personal finance, securitised lending and the mortgage industry, Heidi is passionate about sharing her invaluable knowledge to educate borrowers.
Widely recognised and respected by industry peers, Heidi was a finalist in the 2012 Australian Lending Awards for the Best Thought Leader. Moreover her Company, State Custodians, has received numerous awards, including Money Magazine's 2013 Non-Bank Lender of the Year, a '5 Star' CANSTAR rating on four of its main loans for six years running and the prestigious award for Best Overall Customer Service at the 2013 Australian Home Loan Awards (beating all of the major banks, credit unions and other lenders and mortgage providers for superior customer service).
Be the first to hear the 
latest
 property investment insights