I bought a 'blue chip' property as my first investment and pushed myself to the limit. I'm struggling to make repayments. Is it worth selling up?
I am worried that you have bought an investment property without doing the most important thing first – becoming educated. Already you are suggesting you sell up to buy something smaller – the size of a property is not a feature which makes it good or bad.
The first thing you must do is determine just how difficult your financial circumstances are right now. Will a new budget allow you to stay in this market, or will the inevitable end be that you get so far behind in repayments that you have a forced sale on your hands? If this is where you are headed then it's moot whether this property is ultimately a good investment or not – you just cannot afford to keep it.
If you have determined that you can still keep up with repayments, your next step is to ascertain whether you have a good investment, or a lemon. The term 'blue chip' means nothing these days; it's frequently a term spruikers use to sell property. True blue chip exists in an area rich in growth drivers and this can happen anywhere, not only CBDs. In fact, at the moment our large regional centres where industry is diversified present the best buys right now.
If it isn't stacking up, you may need to sell, cut your losses and buy again.
Margaret Lomas, founder, Destiny Financial
Be the first to hear the 
latest
 property investment insights
About the Blogger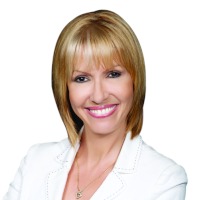 Margaret Lomas is the Host of two weekly property investment shows on Sky News Business Channel 602; 'Your Money Your Call' and 'Property Success with Margaret Lomas' which she creates and produces. Margaret regularly travels Australia summing up the potential of the investing landscape for her popular 'Town Spotlight' where she explores the hotspots property investors need to know about. Margaret is the best-selling author of 6 Property Investment books, including titles such as 'How to Create an Income for Life' and '20 Must Ask Questions® for Every Property Investor.' She has just released 'Investing in the Right Property Now!', a book packed with the latest investing guidelines.
In addition to being the Founder and Director of Destiny Financial Solutions, a company which has assisted Property Investors across Australia through mentor support and education for more than 15 years, Margaret is the past chair and current board member of the Property Investment Professionals of Australia (PIPA). Margaret is a past Telstra NSW Business Woman of the Year and Westpac Business Owner of the Year, and her company was a recipient of the Australian Business Award for Best Value.
Margaret is a qualified financial adviser and investment property adviser; she is Senior Associate with FINSIA - the Financial Services Institute of Australasia - and regularly presents seminars around Australia to new and experienced property investors.