Before a lender will approve you for a home loan, you need to prove that you can handle the commitment. There are several factors lenders look at when assessing your home loan application to ensure you are a suitable borrower.

Blogger: Heidi Armstrong, CEO, State Custodians

So before handing in an application, take a look at what could potentially jeopardise your chances of obtaining a home loan:
Large credit card limits and personal debt
If you own a credit card, it could affect your borrowing power and the more you have, the more damaging it could be. Even if you don't have any money owing, the lenders will still use the credit card limits when assessing your loan application. To ensure your credit cards do not affect your application, make an effort to reduce the amount owing as much as possible then either reduce the limits or cancel the card altogether.
Large personal debt can also affect your chances of obtaining a home loan. If you have too many financial commitments, you may be considered a high risk borrower. The best thing you can do is try to reduce your personal debt as much as you can and if you have ongoing commitments that are not a necessity (e.g. gym memberships, phone contracts), then cancel them.
Changing jobs
If you are on a probationary period or have only been working at your current job for a limited amount of time, lenders may be more cautious with your application. Also, if you decide to change to part time hours, your application may be reassessed based on that income. If you are considering purchasing a property in the near future, it is best not to change jobs until after the loan has been finalised.
Unpaid maternity leave
If you are going on maternity leave in the near future, you need to be able to show that you will be receiving income for the whole duration that you are on leave. If you are not going to be paid for a certain amount of time during maternity leave, the lender is not able to use any part of your salary.
Interest free deals
Even if you are aiming to pay off the amount owing before the interest free period ends, the lender will still include this as a personal debt. If you have paid off the full amount, make sure you close the account; otherwise the lender will include the limit amount in their assessment.
Home loan shopping
It is important that while you are shopping around for a home loan product, you do not submit multiple applications with different lenders. Every application you submit will appear on your credit report as an enquiry and if you have a lot of credit enquiries, lenders may be more cautious as they are not sure if you ended up taking the loan, were declined or simply changed your mind. Only submit an application to a lender if you are confident you want to proceed with them.
Going overseas
It is extremely important for the buyer to be available during the purchase and settlement period as you may need to speak with lenders, solicitors and real estate agents. If you go away overseas and people are unable to contact you, it could delay the purchase which could result in expensive penalty interest costs.
Lack of savings
As a first home buyer, you will need to display that you are able to save for a deposit. Even if you already own a property and can use the money from sale or equity saved, lenders may be able to offer you a more competitive home loan product if you can show that you are able to save money.
Bad repayment history
If you have not been diligent with your finances, it may affect your home loan application. Changes to the Australian credit reporting system will come into effect in March 2014, which means the credit providers will be able to see the past 24 months of your repayment history. So, if you know that your repayment history is not perfect, now is the time to change.
Lack of disclosure
You may assume that a lender will only assess the information that you give them, but this is not the case. Lenders have access to information, such as your credit report, so it is most likely that they will find any debts or defaults you do not disclose. If this happens, it could put you in a bad position. So, before contacting your lender, create a list of all of your expenses so you don't forget anything.
---
About Heidi Armstrong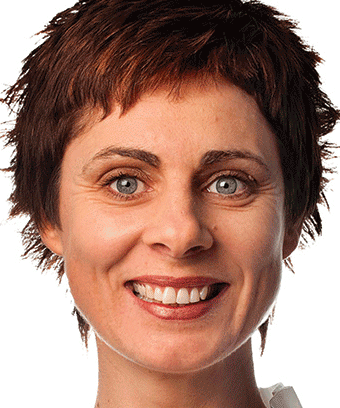 Heidi Armstrong is the CEO for State Custodians Mortgage Company. Since founding the Company in 2006, State Custodians has grown to become one of Australia's most respected non-bank lenders. Heidi holds a Law Degree, a Bachelor of Science and a Diploma of Finance and Mortgage Broking Management. An expert in personal finance, securitised lending and the mortgage industry, Heidi is passionate about sharing her invaluable knowledge to educate borrowers.
Widely recognised and respected by industry peers, Heidi was a finalist in the 2012 Australian Lending Awards for the Best Thought Leader. Moreover her Company, State Custodians, has received numerous awards, including Money Magazine's 2013 Non-Bank Lender of the Year, a '5 Star' CANSTAR rating on four of its main loans for six years running and the prestigious award for Best Overall Customer Service at the 2013 Australian Home Loan Awards (beating all of the major banks, credit unions and other lenders and mortgage providers for superior customer service).
Be the first to hear the 
latest
 property investment insights