Although New Year's resolutions can provide hope and motivation for those wanting to change, these promises don't always last. Every year, people vow to lose weight, learn a new skill or save more money. But more often than not, most resolutions are abandoned by February. Out of the 50% of Australians who make a New Year's resolution, 88 per cent don't continue.

Blogger: Heidi Armstrong, CEO, State Custodians

But with so many new gadgets popping up every year, it is becoming even more difficult to make excuses for not sticking with your resolutions. Phone apps allow you to manage your new year's resolutions in the palm of your hand and it is not hard to find a good quality app that costs less than a dollar. So which apps are most helpful?
TrackMySpend
If you have trouble keeping track of your expenses, this is the app for you. TrackMySpend helps you record expenses such as your household budget, special events costs, work expenses and regular cash expenses. By recording every expense, small or large, it will give you a more realistic idea of your spending habits.
Other features included in this app are: view expense history, create a spending limit, categorise expenses and create reminders for repayments.
Check
With the new credit reporting system coming into effect in March 2014, it is now even more important to make repayments on time. If you find that you regularly miss a due date for a bill, this app may be beneficial for you. 
You are able to set reminders for due dates and also connect your bank account or credit card so you can pay straight from the app or schedule a future repayment. By connecting your accounts to this app, you are able to review them quickly and easily whenever you like.
Find My ATM
According to RateCity.com.au, four in 10 Australian ATM transactions are made on ATMs that belong to institutions other than their own. In 2012, Australian spent $670 million on ATM fees.
This app makes it easy to avoid these unnecessary ATM fees. All you have to do is enter the financial institution you want, choose an ATM location and the app will calculate the directions for you.
Coles & Woolworths app
Do you find that you often end up over spending at the grocery store, even if you have a shopping list? These apps can help you avoid making unnecessary purchases. With both of these apps you're able to build a grocery list, browse the weekly special and even create a shopping trip, so you will only be guided down the aisles you need – perfect if you have kids with you.
If you want to bypass the shops all together, you are able to arrange a home delivery order at a time that suits you. This will not only save you time, but also help stop you from making impulse buys.  
---
About Heidi Armstrong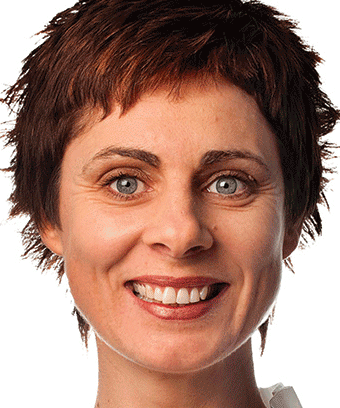 Heidi Armstrong is the CEO for State Custodians Mortgage Company. Since founding the Company in 2006, State Custodians has grown to become one of Australia's most respected non-bank lenders. Heidi holds a Law Degree, a Bachelor of Science and a Diploma of Finance and Mortgage Broking Management. An expert in personal finance, securitised lending and the mortgage industry, Heidi is passionate about sharing her invaluable knowledge to educate borrowers.
Widely recognised and respected by industry peers, Heidi was a finalist in the 2012 Australian Lending Awards for the Best Thought Leader. Moreover her Company, State Custodians, has received numerous awards, including Money Magazine's 2013 Non-Bank Lender of the Year, a '5 Star' CANSTAR rating on four of its main loans for six years running and the prestigious award for Best Overall Customer Service at the 2013 Australian Home Loan Awards (beating all of the major banks, credit unions and other lenders and mortgage providers for superior customer service).
Be the first to hear the 
latest
 property investment insights