Tis' the season to be jolly; however for many come 2014, it could be the season to be sorry.

Blogger: Richard Symes, CEO, Credit Repair Australia
Once the Christmas cheer has well and truly worn off, suffering from a credit card hangover could lead to more serious problems such as a default on your credit report.
According to Commonwealth Bank, Australians are predicted to spend $18 billion this Christmas season, a further $2.2 billion more than last year. Getting swept up in the spirit of Christmas can lead to spending over and above your income, leaving your credit card to make up the difference.
Credit reporting agency Veda Advantage says Australians usually apply for more credit between October and December and those that receive the credit are 8 times more likely to have a black mark on their credit report in the New Year.
Over spending on credit cards can have a flow on effect on your other financial commitments, leaving you short to pay bills. In turn, a bill that is left unpaid for 60 days or more registers a black mark on your credit report that lasts 5 to 7 years.  So, if you have plans that involve seeking financing between now and 2020 – be it a mortgage, car loan or new mobile phone plan – a Christmas credit card hangover is something to avoid at all costs.
If this sounds familiar, it doesn't have to be you. Here are some tips to help manage Christmas spending:
1.    It may sound simple, but leaving your credit cards at home and shopping with cash this Christmas, will help to not add more to your current credit card debt
2.    Don't ignore your credit card problems. Pushing aside the monthly credit card statements won't help your financial situation  
3.    If you are struggling to make repayments, speak to your creditors. Many understand the stress related to this time of year and may arrange a temporary payment plan to help get you back on track
4.    Be prepared. Plan a Christmas budget and start saving now for 2014. Putting aside a small amount each week can make it easier to pay for the festive period when it comes around again
Be the first to hear the 
latest
 property investment insights
About the Blogger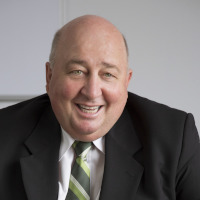 Richard Symes is the CEO and founder of Credit Repair Australia, the leading provider of credit and debt solutions. Richard pioneered the credit restoration sector and developed Australia's first credit restoration process over a decade ago, allowing Australians to have black marks completely removed from their credit report. In 1999 Richard also played a pivotal role in using new Australian laws to develop workable solutions for people struggling with debt. Known as Credit Repair Australia's debt solutions, these options now allow Australians to pay back their debts at an amount that is affordable, which may not include interest or paying the full amount of what is owed.
"We are good at what we do because we believe in what we do. We enjoy helping people get their lives back, especially when they are affected by their credit rating. We built Credit Repair Australia with one purpose in mind, to get results that can give people back control of your life."
For more information on Credit Repair Australia visit www.creditrepairaustralia.com