A time-sensitive property opportunity shouldn't be closed off because interim financing is not available. With the market this hot, no investor wants to lose out.

Blogger: Steven Beinart, Assetline

We all know the days of easy bank finance are over, with the post-GFC cash crunch never fully lifting. This often means that deals which stack up on paper don't get over the line because the banks don't grant approval.
Thankfully, innovation in the finance sector means banks are no longer the only option. Technology is making it easier for nimble, innovative companies to challenge the current status quo.
Unlock your own value
One new service is personal asset lending. This allows investors to instantly unlock the value of unconventional assets that banks don't recognise, such as art and collectibles, or prestige boats and vehicles.
Many property investors are high net worth individuals, asset-rich but cash poor. For investment or personal reasons, they may wish to hang onto their assets. Now they can get the best of both worlds by raising finance in the short term, but retaining their assets in the long term.
For those that do want to sell, but don't want to wait several months for the auction process to go through, personal asset lending can also play a role. Used as a cash advance, it allows investors to access up to 70% of the estimated sale price immediately. This also allows more time to sell an asset, to secure the highest sale price.
Accessible, Flexible, Fast
Asset-based loans have three clear advantages over conventional forms of finance.
1. Accessible: The beauty of an asset-based loan is that there's no purer form of credit than something you already own. This means no credit checks or income checks are needed, or any additional documentation such as tax returns of financial statements.  A borrower won't be ruled out simply because of an impaired credit history.
2. Flexible:  Traditional bridging products often force you to borrow a minimum amount of money for a fixed period. In contrast, Assetline's personal asset loans can be repaid early, without incurring additional fees or charges, from any source.  There's also a very broad range of acceptable collateral, from gold and silver, jewellery, diamonds and luxury watches to fine art and antiques, prestige cars and boats and fine wine collections.
3. Fast: Funding that would take a bank weeks to approve can be wired within 24 hours. Assetline's loans can be settled quickly, generally within 24 hours of receiving the asset and a complete application.
Topping up existing funds
Bridging finance can be used as either a full bridging component or as a "top-up" to a traditional arrangement.
When a property is being bought for investment purposes, buyers often wish to borrow as much as possible if the loan is tax deductible. In this situation the lower maximum loan limits from banks may not appeal. Personal asset lending can fill the gap.
Given its benefits, it's no wonder that personal asset lending is booming into a multibillion dollar worldwide. It's something that the Australian market has needed for a long time, and we predict it will fuel growth and investment in the property sector.
---
About Steven Beinart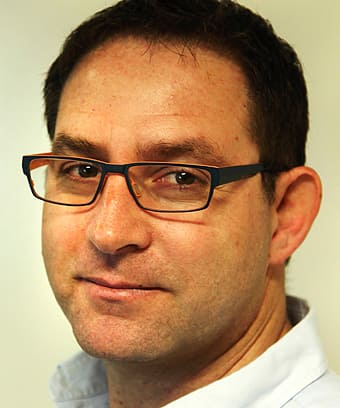 Steven Beinart is the co-founder of personal asset lending specialist Assetline. He has over twenty years of international senior management and board experience in the facility services, healthcare and personal care industries.
Be the first to hear the 
latest
 property investment insights