Due to changes to the Australian Privacy Laws, lenders will now be able to see even more information on your credit file than ever before.

Blogger: Heidi Armstrong, CEO, State Custodians
Previously, Australia worked under a negative reporting system, which meant that lenders could just see credit defaults and enquiries. However, as of March 12, 2014, Australia switched to a positive credit reporting system. This means that lenders will now have access to more information including:
•    Account open date and close dates
•    Type of credit account eg. credit cards and personal loans
•    Credit limit. This is the maximum amount of credit available to you for an account.
•    Monthly repayment history for ongoing financial commitments. Lenders will be able to see if you make repayments on time or not.
Ultimately, these changes have a purpose of benefiting both borrowers and lenders. After these changes come into effect, lenders will be able to provide more responsible lending as they will have a clearer insight into the borrower's current financial situation. Also, if borrowers maintain a clean credit report and repayment history, it may help them obtain a more competitive home loan.
If you know that you regularly miss repayment deadlines and are not in the best financial position, there is still time to turn your situation around and improve your credit file.
Reduce debt: It is not long until the new changes come into effect, so the quicker you can reduce your debt, the better. If you have any outstanding repayments, make an effort to pay them off as soon as possible as unpaid defaults are a big red flag for lenders. 
Maintain a clean repayment history: Paying off a mortgage is a long term commitment and lenders need to be sure you can meet the repayments. If you have a history of late repayments, it could negatively affect your home loan application. So, it is important you make an effort to meet all of your bill deadlines.  
Don't take on more debt: If you know that you are already in a tight financial position, you could get into serious financial trouble if you take on an unnecessary amount of debt. Interest free and deferred repayment deals may sound attractive, but what happens when the interest free period ends? Will you be able to meet the repayments if you still have an amount owing?
---
About Heidi Armstrong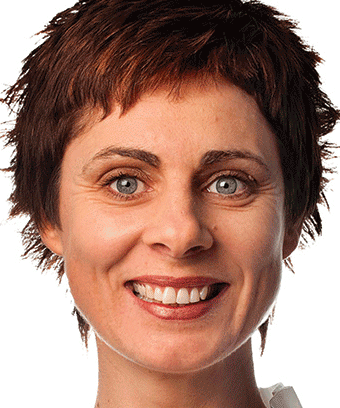 Heidi Armstrong is the CEO for State Custodians Mortgage Company. Since founding the Company in 2006, State Custodians has grown to become one of Australia's most respected non-bank lenders. Heidi holds a Law Degree, a Bachelor of Science and a Diploma of Finance and Mortgage Broking Management. An expert in personal finance, securitised lending and the mortgage industry, Heidi is passionate about sharing her invaluable knowledge to educate borrowers.
Widely recognised and respected by industry peers, Heidi was a finalist in the 2012 Australian Lending Awards for the Best Thought Leader. Moreover her Company, State Custodians, has received numerous awards, including Money Magazine's 2013 Non-Bank Lender of the Year, a '5 Star' CANSTAR rating on four of its main loans for six years running and the prestigious award for Best Overall Customer Service at the 2013 Australian Home Loan Awards (beating all of the major banks, credit unions and other lenders and mortgage providers for superior customer service).
Be the first to hear the 
latest
 property investment insights