Australia changed to a new Comprehensive Credit Reporting system on March 12 this year. There will be some significant changes which will impact the home loan process. By understanding the reforms early you can improve your chances of getting a better mortgage.
Blogger: Warren Dworcan, managing director, Rate Detective Finance
Australia previously operated under a negative credit reporting system, which means that only credit enquiries and credit infringements are recorded. Basically meaning only "bad" information about the person are recorded. This has made it difficult to assess the risk of borrowers with good histories, as a minor infringement, such as a single missed telephone bill years ago, could result in a higher risk rating than they deserve.
The new reforms will result in Australia moving to a positive system, called Comprehensive Credit Reporting. Lenders will be able to see your payment history on all your open accounts including rent, mobile phone, energy and water bills, credit card payments, personal loan, mortgage repayments and so on. This gives them a much clearer picture of the borrower to reduce their risk of you defaulting. In the long run this should result in lower interest rates for everyone.
Credit providers will also be able to review your repayment history from December 2012. So this change is of greatest benefit to those borrowers who have a good record as lenders will now be able to see that they are not a risk. Although more information will be collected the result will be that people can establish a positive credit rating quickly and show that they have recovered from negative events. Hopefully, another benefit of the change is that it should encourage households to keep track of their finances and budget better, while also preventing borrowers from over extending themselves.
If you haven't done so already, it is important you get your finances in order. The sooner you do so the better to take full advantage of the reform and get a loan application accepted.
Our tips to help manage your credit rating:
-    Make a budget and note key repayment dates
-    Pay all repayments and bills on time
-    Use your banks automatic payment system to pay bills where possible
-    Get a copy of your credit report
-    Cancel any accounts you do not use
Be the first to hear the 
latest
 property investment insights
About the Blogger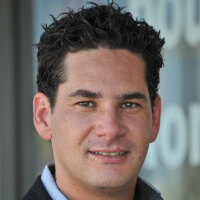 Warren Dworcan is the Managing Director of Rate Detective Finance, which provides information to consumers about home loans, credit cards, personal loans and personal insurance.
Successfully assisting thousands of Australians with loan enquiries in excess of more than $1 billion, Warren alongside his highly qualified and dedicated staff are equipped to deal with all aspects and complexities associated with the mortgage market.
Over the last two years Warren has been dedicated to growing the business into becoming one of the leading independent brokerages in Australia.
Recently recognised as one of the top brokers in Australia, Warren was awarded the coveted Australian Broker of the Year award in both 2012 and 2013 at the Australian Broking Awards in Sydney.
Highest annual price growth - click a suburb below to view full profile data: