The home loan market is a confusing place to be in. Features and fees can be difficult to decipher, so finding out what loan may suit you best can be difficult.
Blogger: Michelle Hutchison, Finder.com.au

If you see past the jargon and bank-speak you'll see that most loans offer similar features, but will include one or two unique features which are targeted to different types of borrowers over others.
Here are five common types of home loans and the borrowers we think they are suited to.
Basic home loans
These loans are found in the no-frills aisle of the home loan market. They rarely come with features like 100 percent offset accounts, nor can they generally be used if you're building a home. They also might not come with options such as the ability to pay interest in advance.
Instead what they generally offer is a lower interest rate and fees compared to full featured loans, which makes them useful if you're buying your first home, on a tight budget, or if you know you won't need an offset account. Being a basic loan doesn't mean they have no features – you should still be able to split interest rates, make additional repayments and redraw funds.
Full featured home loans
Full featured home loans are at the opposite side of the spectrum compared to the basic home loan. They will almost always come paired with a full or partial offset account, can be selected for use in package loan deals, and can come with extra bells and whistles such as discounts on other products offered by the lender.
As a result they'll more often than not come with higher upfront and ongoing costs such as application fees and monthly fees, and will have higher interest rates.
These loans are more suited to owner occupiers or investors looking to sink a large amount of their funds, including their salaries, into their loan and offset account. This will see you save more on interest.
Low doc loans
The loans above are great if you work for someone else — they require extensive information about your income which your employer can provide — but they suddenly become much harder to apply for if you're self employed.
Low doc loans allow borrowers to self-verify their income. Because this is slightly more risky to your lender, they'll charge a higher interest rate and upfront fees but this doesn't mean they'll skimp out on the features: offset accounts, split loan options, drawdowns for building and more are available.
Fixed rate loans
Many opt for a variable interest rate, so if the Reserve Bank drops the official cash rate they can enjoy lower repayments because variable rates tend to follow the cash rate. The flipside is that when rates rise they'll have to find additional money to put towards their loan.
Fixed rate loans lock in a rate for a set amount of time, usually between one and five years. During this time your repayments won't change, meaning that they're suited to you if you have a tight budget and want to know exactly how much your loan will cost you each month. They're also suited to investors – especially when paired with an interest-only repayment scheme – as they can offer tax benefits in the form of deductions. Fixed rate loans often restrict the amount of additional repayments you can make on your loan each year, or not allow it completely, but they do offer a range of features such as offset accounts and redraw facilities.
Line of credit loans
As you pay off your property and its value hopefully increases, you'll have more equity at your disposal. Line of credit loans, otherwise known as equity loans, give you access to the equity you have in your property. You can use these funds as a deposit for another property, to finance renovations or investments, or even for holidays. Because of this they are suited to retirees looking to fund their lifestyle or established property owners looking to make some investments or improvements to their home.
---
About Michelle Hutchison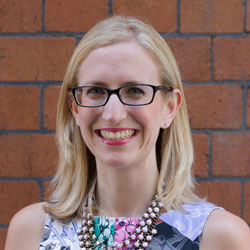 Michelle Hutchison is finder.com.au's resident Money Expert, talking all things finance and helping Australians learn how to save money. Michelle heads up finder.com.au's PR team and is the company Spokesperson. With more than five years' experience in the financial services and online comparison industries, Michelle is a big advocate of comparing financial products and has made it her mission to help more Australians find better. Michelle began her career as a journalist and was Editor of Property Australia magazine.
Be the first to hear the 
latest
 property investment insights