More and more young people are turning to property investment to build wealth, but what can other generations learn from their endeavours?

Blogger: Jarrad Mahon, Investors Edge Real Estate

According to the new Housing Affordability Sentiment Index (HASI), the newest version of the great Australian dream includes investment property. Our experience in the PerthPerth, TAS Perth, WA market is consistent with the HASI, especially in regards to Gen Y, also known as "Millennials." So, what is the new Great Australian Dream, how have the millennials changed it and what can Gen X and the baby boomers learn from the Millennials?
The great Australian dream, v.2: By the numbers
The original great Australian dream consisted of a quarter acre lot, a home big enough for a family and a BBQ in the backyard. Now, the dream includes a home, an investment property and a holiday home for a majority of Australians.
According to the HASI, 32 per cent of the homeowners who were polled had a goal of purchasing an investment property, with the larger part of them wanting to achieve this goal within the next five years. Of those who didn't own a home, roughly half said they want to own a home within the next five years.
Making sacrifices
When asked how they would pay for their investment homes, 13 per cent of those who planned to buy investment property said they would be willing to work a second job. Twelve per cent said they would use funds from other investments to help buy investment property. Six per cent said they had valuables they could sell, while four per cent said they would lease out an extra room to help cover any shortfall.
Forty-eight per cent said "yes" when asked if they would increase their monthly debt load by ten per cent to buy property. Only one out of four said they would buy property in a partnership with a friend or relative. Two out of three said they would give up luxury items and an almost identical number said they would give up automobile upgrades if they had to.
The Millennials
Gen Y, or the Millennials, have an impressive start towards attaining financial freedom faster than baby boomers or Gen X. The Millennials are roughly defined as those born from 1980 to the early 2000s. This is a generation that has had a lot more information at their disposal at a much younger age than any generation in history thanks to the internet.
Fifty-three per cent of the Millennials who were polled already own a residence home while twenty-three per cent have at least one investment property. This is despite being younger and having less time in the workforce to amass assets.
What can other generations learn from the Millennials?
Essentially, the main message millennials have to teach other generations is that if you sacrifice some lifestyle enhancements such as expensive cars, meals and trips, you can start building an investment portfolio and secure your future. Millennials are more concerned about their futures at an earlier age than previous generations. There are a lot of possible reasons for this shift in attitudes toward money.
One possible reason could be the internet and the wealth of information that we now have at our disposal by simply pushing a button or two. The recently endowed ability to invest with a self-managed super fund in real estate is also playing a large role.
Ultimately, though, the Millennials have one lesson to impart to other generations: it's never too early to start building your future.
---
About Jarrad Mahon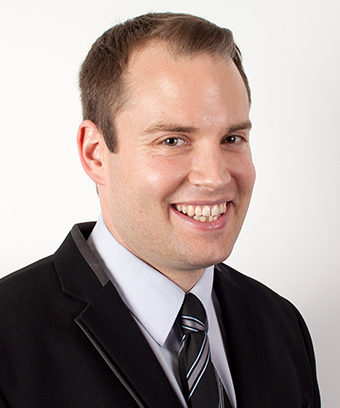 Jarrad is the director of Investors Edge Real Estate.
Jarrad thrives on helping hundreds of investors every year formulate a clear plan to get the best returns from their Perth property. This requires a carefully thought out and innovative approach to understand your situation and help you to make the right move at the right time.
His renowned personalised "Property Success Plan" takes you step by step through how to make thousands of extra dollars and avoid the costly mistakes that Jarrad has learnt the hard way by investing himself all around Australia.
Over the last five years he has used his engineering background to build and refine a unique property management, sales and investing process that is sure to impress while getting you real results.
A sales and marketing expert, Jarrad combines the latest technology and cutting edge sales strategies to sell homes across the whole of Perth metro area.
Be the first to hear the 
latest
 property investment insights