Having a low income does not automatically exclude you from investing in property, you simply need to be diligent with your finance and perhaps be a little bit creative as well.

Blogger: Sam Saggers, CEO, Positive Real Estate
Having a low income does not automatically exclude you from investing in property, you simply need to be diligent with your finance and perhaps be a little bit creative as well.
To begin the process, take stock of your particular situation.
● How much debt am I in? The hard truth about living on a lower income is the need to be debt free. You want to have the maximum amount of money possible to put towards your financial future.
● What level of risk am I willing to accept?
● Am I living beyond my means?
● What am I willing to sacrifice to do this?
The following strategies work well for many individuals, including those on lower incomes:
Off The Plan
Using time to your advantage, you put the power of capital growth at your disposal because you buy a property at today's prices and obtain financing at tomorrow's value. This means that part of perhaps even all of your deposit is recovered when you settle.
This strategy is not without its risks, however when you buy in the right growth location and allow enough time for values to increase it can be a great way to get into the property market if your funds are limited.
Joint Venture
I've always said I'd rather have a "little bit" of something than a "whole lot" of nothing!
A joint venture can be a fantastic way to get into the property market if done correctly. The idea is to get a financial partner who can help sponsor the purchasing costs and then you each take a share in the profits.
A vital part of every joint venture is the agreement. Everyone needs to understand their role in the plan; what they're expected to do and by when, and what will happen when a) things don't go as planned and b) things do go as planned!
Tap into Equity
If you're already a homeowner you may already have money sitting around that you've not considered...equity.
Tap into your home's equity and use it towards the purchase of an investment property.
You can do this through a mortgage redraw or offset account and/or refinancing to obtain a lump sum or line of credit.
Option Agreements
An option agreement works best when you have a distressed seller who has been unable to sell his property.
With an option agreement, the vendor and the buyer agree to a specified amount of money for a deposit, together with the right to purchase the property at a specific date.
The idea is to buy a property at a discount, do cosmetic improvements, sell your interest at the higher valuation amount and then pocket the difference.
Note that the buyer has the "right", but NOT the "obligation" to purchase the property. If the buyer purchases the property, then the deposit will go towards the purchase.
Should the buyer choose to not purchase the property, the seller keeps the deposit.
Long Settlement
This is a plan similar to an off-the-plan strategy.
The property must be located in a strong growth market in order for this to be feasible because you're betting on the increase in value to help fund the purchase of the property.
While risky, this can be a way to get into the market by using the power of capital growth.
When the market is right you can add a cosmetic renovation to this strategy to help boost value even more.
Other Strategies
Financing strategies such as vendor financing, low deposit loans and even cross-collateralising with a relative can help you get on the property ladder.
Let's just say that for every potential problem you might face when trying to buy property on a modest income there is a possible solution to help you overcome it.
Read more: 
Why paying off your home with your salary is a waste of time
4 ways to find a bargain property
How to understand property data
How to start investing without a plan
5 things that annoy your tenants
Increasing the rent for your investment property
Be the first to hear the 
latest
 property investment insights
About the Blogger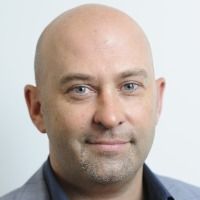 Sam Saggers is the CEO of Positive Real Estate, one of Australia's leading property investment and educational companies and highly sought-after buyers agencies. As a licensed real estate agent in every state of Australia, Sam's passion is assisting people to invest successfully in the Australian property market. He has personally brokered over 1,600 property deals in his fifteen-year career and has helped to educate more than 5,000 people in real estate principles through Positive Real Estate. Sam is the co-author of Think and Grow Rich In Property by Stuart Zadel and How to be in Debt for Millions and Be Happy About itand is currently in the process of writing another book on investing in property in Australia. Sam Saggers is also a keynote speaker on real estate and has recently founded the Property Wholesales Co-operative.
Highest annual price growth - click a suburb below to view full profile data: