Accessing the equity in your existing dwellings is the key to growing your investment portfolio – but is it as easy as it sounds?
Blogger: Bob Korver, owner, Mortgage Choice Eight Mile PlainsEight Mile Plains, QLD Eight Mile Plains, QLD
With interest rates hovering at record lows and borrowing more affordable than ever, many Australians are looking to take advantage of the current environment and build their wealth by investing in property.
While some people save up a cash deposit to purchase an investment property, others look to unlock the equity they may have in their owner-occupied (or other investment) property.
In a nutshell, equity is the monetary difference between what your home is worth and how much you owe on your home loan.
In other words, if your home is worth $300,000 and your outstanding mortgage is $100,000, you technically have $200,000 in untapped equity that you can use to purchase additional properties and further build your wealth.
To find out whether or not you have built up enough equity in your property to purchase another dwelling, it is a good idea to speak to your mortgage broker or lender.
First, your mortgage broker or lender will arrange an accurate valuation of your existing property. This will help you to identify exactly how much your home is worth and how much equity you have available.
From there, your mortgage broker or lender will talk you through the next steps, including refinancing or redrawing on your current loan to access your equity.
Your broker and/or lender will advise you on the best way to finance your new property purchase and will then look to structure the loan in a way that is both manageable and best suited to your financial situation.
They can also talk you through the costs associated with either option. For example, if you refinance your loan to tap into your equity, you may be faced with a number of fees and charges including, but not limited to: stamp duty, application fees and solicitors' fees.
Once you have identified the right financing option for your needs, you can get on with the important tasks at hand, like finding the ideal investment property.
A well-situated, tenant-friendly investment property can help you future-proof your wealth by providing you with a monthly income and valuable long-term asset.
Be the first to hear the 
latest
 property investment insights
About the Blogger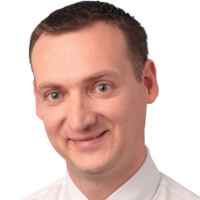 Bob Korver is the owner of the Mortgage Choice Eight Mile Plains franchise in Queensland. He has more than 20 years' experience in financial services, having held various senior positions at one of Australia's major banks before joining Mortgage Choice in 2011.
With a Certificate IV in Financial Services and a Diploma of Finance and Mortgage Broking Management, Bob is well equipped to help his customers with a wide range of enquiries, including business lending, commercial property finance, equipment finance, car loans, personal loans and home loans.
Traditionally known for providing customers with expert home loan advice, today Mortgage Choice in Eight Mile Plains is well equipped to help customers with more than their home loan needs. The franchise can also help customers with their broader financial needs, including but not limited to, commercial loans, personal loans, business lending, equipment finance and even car loans.
Highest annual price growth - click a suburb below to view full profile data: