How would you react if you could save tens of thousands of dollars of your investment loan? Would you think it sounds too good to be true? It's the relatively straightforward act of refinancing, and if you let me run you through the numbers, you'll see how powerful this strategy can be.
How to save more than $60,000
Let's start with all the variable-rate investors out there. For the sake of the exercise, we'll assume you've got $300,000 left on your mortgage, paying principal and interest with an outstanding loan term of 25 years.
As of 1 November, the average variable investment loan is 4.90 per cent, according to the RateCity.com.au data.
Yet there are so many lower-rate options out there – including these three:
| | | | |
| --- | --- | --- | --- |
| Lender | Product | Advertised rate | Comparison rate |
| Reduce Home Loans | Rate Buster Wealth Maximiser Loan | 3.69% | 3.69% |
| Pacific Mortgage Group | Standard Variable Investment Loan | 3.79% | 3.79% |
| Homestar Finance | Variable Rate Investment Loan | 3.79% | 3.83% |
What's the difference between a loan priced at 3.69 per cent and one priced at 4.90 per cent? Well, over a 25-year term, the difference in repayments is $203 per month or $61,117 over the life of the loan.
This kind of savings speaks for itself.
Fixed-rate borrowers can also save big
If you're the fixing kind, there are still plenty of opportunities to save, provided you're not currently in the middle of a fixed-rate contract and you're happy to pay principal and interest.
While the average rate for three-year fixed investor loans is 4.55 per cent, there are, again, plenty of lower-rate alternatives:
| | | | |
| --- | --- | --- | --- |
| Lender | Product | Advertised rate | Comparison rate |
| Switzer Home Loans | Fixed Rate Loan 3 Years | 3.92% | 3.90% |
| Virgin Money | Reward Me Investment Loan Fixed 3 Years | 3.99% | 4.27% |
| Bank of Queensland | Standard Fixed Rate Investment Loan | 3.99% | 4.91% |
Over 25 years, the difference between paying 3.92 per cent and 4.55 per cent would be $106 per month or $31,720 over the life of the loan.
Does your investment loan start with a '3'?
It needs to be stressed that the cheapest product isn't always the best. Depending on your personal circumstances, a higher-rate loan might be more appropriate.
That said, you need to ask yourself serious questions if your investment mortgage has a '4' or even a '5' in front of it.
So shop around and punch some numbers into a mortgage calculator. You might be surprised to discover just how much you can save – which means you could either pay off your mortgage faster or accumulate the deposit for your next investment property ahead of schedule.
Be the first to hear the 
latest
 property investment insights
About the Blogger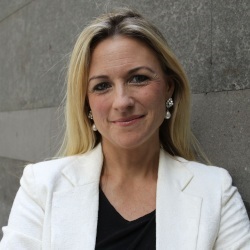 Sally manages the RateCity editorial team, producing consumer-focused insights into personal finance and cost of living issues.
Highest annual price growth - click a suburb below to view full profile data: