How pergolas can increase the value of a property
A well-maintained home is one that doesn't decrease in value and there are ways to increase the overall value of your property with a few simple additions, one of which is to add a pergola to your property.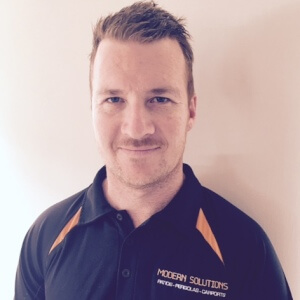 A pergola is a great way to add value to your property while also adding to the beauty of your home, making it a good and worthwhile investment. To start with the basics, it is important to understand what it is and how it adds value to your home.
You're out of free articles for this month
To continue reading the rest of this article, please log in.
Create free account to get unlimited news articles and more!
Pergolas
A pergola is a sheltered structure designed and built in the outdoor area of your home to create a shaded environment.
Even though it was previously meant to be a support to encourage the growth of creepers like plants, pergolas now can be used for multiple purposes such as creating an indoor environment outdoors.
While some home owners prefer to be connected to their home, some residents would rather have a solitary structure in the middle of their garden or backyard.
Pergolas are constructed from metal or timber and have a variety of materials to choose from to be the roof.
Designs of roofing include the Colorbond, polycarbonate, shade cloth, plants and angled battens. They can differ in structure as not all pergolas are the same and are built to blend in with the rest of your property's unique aesthetics.
Understanding how pergolas increase property value
Pergolas have many uses and can be built keeping the home owner's unique requirements in mind. Its structure can be used for relaxation and pleasure, while also upgrading the aesthetic features of your home.
Here are a few benefits that a pergola offers to increase the value of your home:
Pergolas create a pleasant indoor sense in the outdoors by shading you from the extreme or harsh weather while still enjoying the fresh breath of air.
For those home owners who love gardening and plants, pergolas are a great way to shade your plants from extreme weather, protecting them from withering away while also providing a good support for many creepers like plants to grow, creating a burst of greenery and beauty. Having a garden space or garden-like structure is known to add value to any property or home.
Even separately built structures of pergolas that are not connected to the house are known to increase the value of a home by increasing the amount of living space that is calculated while estimating the selling price of any home.
Having a beautiful structure such as a pergola in the outdoor area of your house will make the property more appealing to any potential buyers as they will pay keen attention to the garden or backyard area not being a useless addition to invest in. It might also be the first impression of the property and can tend to lay a good and refreshing foundation of attraction in the buyer's mind.
Most potential buyers are looking for a home that is designed with a good amount of living space outdoors that provides them with the luxury of conducting their many family activities and events in any season, and a pergola provides just that.
For investors looking for a good way to increase the value of their property, adding a pergola is the best way to go.
While adding a pergola to the outdoors of your home, it is always a better option to have a professional do so even though you might be very tempted to follow a DIY. This is because it will ensure the pergola is constructed correctly with good materials and will blend in with the existing design and aesthetics while being a sturdy structure.