5 reasons why young investors should bet on property for wealth building
Despite headlines filled with doom-and-gloom predictions about where the real estate market is heading, this expert believes property still offers the "safest" route for young investors when it comes to long-term wealth building.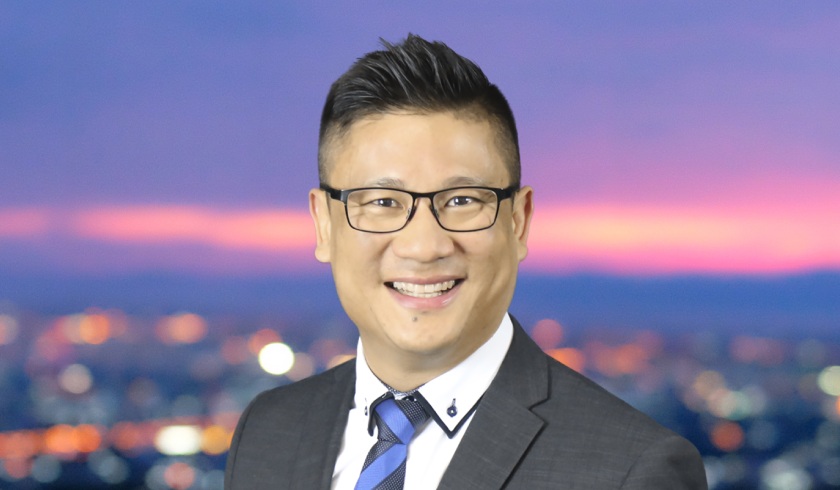 Colin Lee, the founder and chief executive at Inspire Realty and a member of the Property Investment Professionals of Australia (PIPA), acknowledged that young real estate investors are facing mounting anxiety and uncertainties due to proliferating narratives of market declines. 
You're out of free articles for this month
To continue reading the rest of this article, please log in.
Create free account to get unlimited news articles and more!
"If you're a young investor keen to start building long-term wealth, but feel anxious at present, you're not alone," he stated. 
But he argued that shying away from investment opportunities, particularly in real estate, is not the answer when seeking long-term wealth or financial freedom. 
"[In] fact, real estate is delivering an excellent opportunity right now if you can push past the alarmist headlines. You just need to pause, take a breath and think in a practical way about what property investment can deliver," Mr Lee stated. 
In this SPI exclusive, Mr Lee explained why real estate is the ideal investment for young investors in today's market: 
1. 'Vogue' assets don't offer the same leverage as property 
Mr Lee said that many young investors are drawn by the strong appeal of "vogue" assets (or assets that are trending in popularity) due to their small initial investment costs. 
"They've heard about NFTs and crypto. Even shares seem sexy to this generation. They've been told (mostly by 'social influencers') that they only need to invest a little bit of money to enjoy huge returns," he stated. 
But Mr Lee claims that a closer look at the numbers (as well as the purchasing process) will debunk this misconception. 
"Firstly, when buying property, you aren't expected to come up with the whole purchase price from your own wallet. You're often borrowing 80 to 90 per cent of the funds – and this delivers you a huge wealth-building advantage," he stated. 
He offered an example to support his argument. "Let me give an example. If you have good financials and stable employment, you could purchase a $500,000 investment property for as little as $50,000 deposit (sometimes less). 
"You're now leveraging bank money (good debt) to build your wealth, because you generate returns on the whole property value, not just the funds (deposit) you contributed."
Under a scenario that the said property delivers a total return via capital gains of around 10 per cent a year or $50,000 in year one and the mortgage equates to 3 per cent interest on $450,000 borrowed or $13,500 per year, Mr Lee calculated that an investor would still be ahead financially by $36,500 by the end of year one. 
"Essentially, if you're earning more from the borrowed funds than they cost you in interest, you're ahead," he explained. 
Mr Lee also noted that property investors generally have high borrowing power due to the country's lenders having a strong belief in real estate's ability to deliver returns. 
"[Banks] know Australian residential property is a low-risk option with excellent long-term potential, so they're happy to lend against it," he stated. 
He reiterated how property remains the only investment that offers the same degree of leverage. "With risky things like NFTs and crypto, you're using your own money. You could only buy $50,000 worth of those investments and never get the advantage of leveraging," Mr Lee said. 
2. The rising rates are still the lowest in recent history 
With talks of rising rates rattling young investors, Mr Lee advised looking back at the historical data to have a wider perspective on how the official cash rate trended over the decades.
He cited data from the Reserve Bank, which showed that the interest rate in the country averaged 3.88 per cent from 1990 until 2022 and even reached an all-time high of 17.50 per cent in January of 1990. 
Mr Lee highlighted that the current interest rate environment is "the most affordable in recent memory" and added that there's no indication that the Reserve Bank of Australia will let it get anywhere near its historic double-digit peaks.
With this, he assured young investors that "even if the cash rate rose to 2.5 per cent by the end of 2022 as some have predicted, it's still among the lowest rate in the past 32 years". 
3. Property is valuable
Mr Lee said that next-generation investors who are hesitant to invest in property because of the big money involved in real investment should understand that the asset's value is its own safety net.
He explained that even in a worst-case scenario where they needed to repay their loan early, it would not be difficult to sell the property to pay for the debt. 
"If you have purchased the right property to begin with, its value should more than cover any outstanding debt," Mr Lee stated.
"Not only will you have borrowed with a buffer in place (i.e., your loan-to-value ratio) but the property is likely to have risen in value during the period you've owned it," he further explained. 
He also assured that financiers would not immediately repossess a property just one day after missing repayments, stating that most will work with an investor to find a financial solution and settle on an amicable arrangement, as long as it's within reason. 
4. Property is a long-term performer
Another huge advantage for young investors in choosing real estate as an investment vehicle is their time horizon. 
"Time in the market is a precious commodity. The longer you can hold an investment, the more it will contribute to your wealth through compound growth and rising rents," Mr Lee stated. 
Setting Brisbane as an example, Mr Lee cited data from the Australian Bureau of Statistics (ABS), which showed the market value of property in the city has risen from $185,000 to $765,000 since 2022.
"That's more than a four-fold increase in 20 years, which is reflective of two property cycles where prices have doubled and then doubled again. More importantly, apart from a few micro shifts, the price has moved steadily upward," he said.
To highlight the steady performance of property compared to other investment vehicles, Mr Lee also cited the performance of alternative assets. 
"[Alternative] assets are highly volatile. Just as at the time of writing this blog, the ASX has seen its value drop 4.75 per cent in a matter of hours. Then there's crypto – bitcoin is down 16.3 per cent in value just today alone, and 66  per cent from its peak in November last year," he stated. 
 5. Buying property well is key to success 
While there is a rising fear around real estate due to declining sale activity and buyer demand across markets  (particularly in Sydney and Melbourne) since the interest rates rose, Mr Lee advised young investors to look beyond the numbers. 
"[Markets] are more complex than the statistics would indicate. They can be defined by locations, property type and price point. The performance of an established $500,000 home in a mid-ring Brisbane suburb will be vastly different to a one-bedroom $1 million apartment in inner Sydney," he explained. 
He added: " The old saying that you make your money in property when you buy, not when you sell has never been truer. If you buy the right property, in the right place, for the right amount and at the right time then you will do well." 
He also warned that some young investors make the mistake of buying a dud property in an area that is lacking the necessary fundamentals for long-term price growth and rental demand or buying at a time when their financial position is not stable enough. In some cases, investors also overpay for a property. 
"Do all this and the results can be financial underperformance at best or fiscal ruin at worst," he stated. 
As a parting note, he advised young investors to choose the best possible property that is suitable for their unique budget, financial arrangements and risk profile. 
"Australian residential property can deliver substantial wealth in a sustainable, reliable fashion over the long term. By relying on tried-and-true fundamentals you can select an asset that will see continued demand from both renters and buyers for years to come," Mr Lee stated.