Property experts reveal where to invest in 2021
As Australian property markets recover from a tumultuous 2020, most experts believe that this new year is shaping up to be stellar for real estate.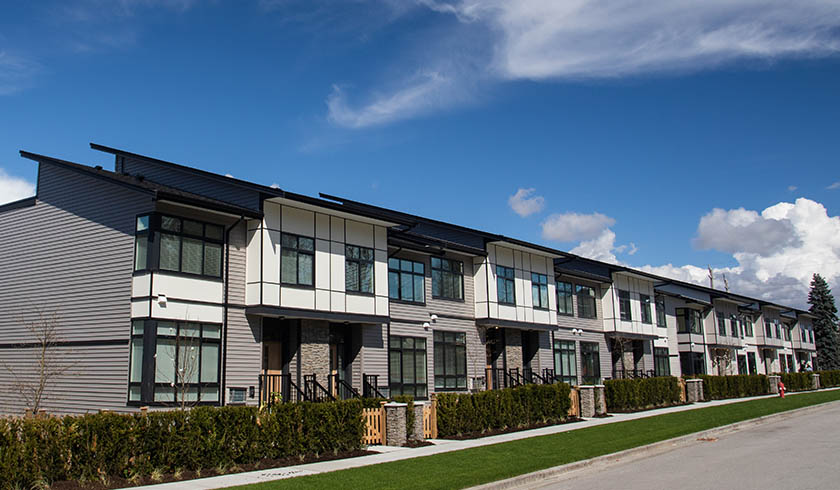 Property Investment Professionals of Australia's (PIPA) chairman Peter Koulizos said that 2021 will be a better year than 2020, particularly for the residential property market, as capital cities are expected to see a higher rate of value increases.
You're out of free articles for this month
To continue reading the rest of this article, please log in.
Create free account to get unlimited news articles and more!
Further, historically low-interest rates and pent-up transactional energy are also likely to continue to provide a lift to the market in the early part of the new year, according to Kevin Brogan, Herron Todd White's director of valuation policy and compliance.
"Demand has reacted strongly to renewed market confidence and has been running ahead of supply in many markets, if this continues into 2021, it will continue to exert an upward pressure on established residential property prices," Mr Brogan added.
"The announcement of large infrastructure projects is setting the scene for longer term post-COVID economic recovery."
Ultimately, if Australia succeeds in keeping the virus contained, 2021 will be a promising year for property, especially on the back of record low-interest rates and positive sentiment, Property Investors Council of Australia's (PICA) chairman Ben Kingsley said.
According to him, the economic recovery will set the scene for 2021 as business and consumer confidence return and a vaccine program begins its roll-out across the country.
The opening of borders will also be a driver of economic rebound back to pre-COVID levels, he said.
However, experts warned about the effects of the government stimulus measures coming to an end, which could exert a downward influence on property markets.
In particular, the HomeBuilder grant has increased demand for new home construction, which is likely to cause a "demand vacuum" in the second half of the year, according to Mr Brogan.
Moreover, Mr Kingsley said: "If the economy isn't running on its own momentum, then removing the final stages of the economic stimulus in March next year might create an unwanted drag on the improving economic story."
Where to invest
Among the important sectors to watch out for in 2021 are:
1. Affordable housing
According to Mr Koulizos, with COVID-19 restricting the numbers of international students, demand for CBD apartments will decrease, as will their price and rents, making them more accessible to those looking for affordable entry points.
MCG Quantity Surveyors' managing director Mike Mortlock said that investors and first home owners are likely to target low-price brackets this year.
"First home buyer incentives and a relaxation of loan requirements will make lower priced properties in sought-after areas hot property," he said.
Markets sub $500,000 will be in hot demand across second-tier city locations, while sub $1 million properties in bigger cities will be under competitive buying, Mr Kingsley noted.
2. Lifestyle towns
Mr Koulizos also highlighted lifestyle towns within commuting distance from major capital cities, which should benefit in 2021 and beyond as a result of COVID-19 and the rise of the work-from-home setup.
Further, Mr Brogan said: "Regional and lifestyle markets have shown some very strong results. Demand has been outstripping supply by some margin and this has resulted in short marketing periods, properties sold prior to auction as well as some very strong auction results."
The Sunshine Coast and Adelaide Hills are showing particular strength, with the advantages of rural lifestyle and good value attracting buyers.
3. Townhouses
According to Mr Mortlock, townhouses will remain popular as "downsizers start listing their properties due to the heat in the market."
For new townhouses, the depreciation incentives will prove to be attractive.
4. Detached housing
ASPIRE Advisor Network's founder and managing director Richard Crabb said that detached housing across the country has generally shown better growth potential than units.
"I think this will continue to be the preference, as the old adage, 'your home is your castle' rings very true when we have had to create a buffer zone around us and our families. A larger available living footprint offers options to create the necessary workspaces also," he said.
5. South-East Queensland
Long overdue for a boost in value, South-East Queensland could be poised for growth in 2021, experts believe.
According to Streamline Property Buyers' managing director Melinda Jennison: "First home buyer activity continues to be strong off the back of federal stimulus in the sub $500,000 price point, especially with land sales spiking throughout South East Queensland in recent months."
Your Property Your Wealth's director Daniel Walsh said that hot markets are likely to be between the Wynnum/Manly area down to the Redlands region.
6. Sydney's south-west, Newcastle, Northern Beaches
Mr Walso believes that there will be increased demand in Sydney's south-west around Camden, and in the more affordable locations on the central coast and up to Newcastle.
Meanwhile, in higher-end markets, increased demand will be seen around the Northern Beaches due to the "low stock levels and current shift towards lifestyle living," he said.
7. Regional Victoria
Mr Walsh also pointed out Geelong, Ballarat and Bendigo as likely hotspots due to affordability and lifestyle factors.