Brisbane property market update - January 2021
This article will highlight what has been happening in the Brisbane Property Market during January 2021.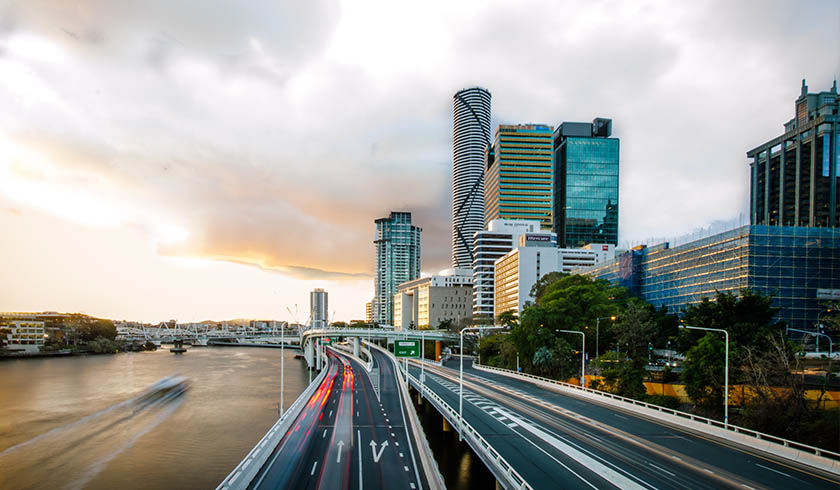 The New Year has seen very strong buyer activity throughout Brisbane.  After a small Covid-19 scare causing Greater Brisbane to go into lockdown on the weekend of January 9-10, buyers have since been out in force inspecting and buying properties around the City.  This article will explore in more detail what we are seeing on the ground and also what the market indicators are telling us.
You're out of free articles for this month
To continue reading the rest of this article, please log in.
Create free account to get unlimited news articles and more!
The latest Australian Bureau of Statistics (ABS) figures show that new loan commitments for housing and the value of owner occupier home loan commitments each reached records highs in December 2020.  Figures show an increase of 31.2% in new loan commitments compared to December 2019.  This type of data is usually a leading indicator for what is happening in relation to housing demand in the market.
According to APRA's latest figures the number of deferred loans across Australia continued to decline to 1.9% in December, with Queensland's portion of housing deferrals currently at a lower level than both Victoria and New South Wales.
Additionally, ABS data showed Queensland saw a monthly increase of 1.4% in the number of employed people in December, a sign of a strengthening local economy and a stand out performance at a national level.  Also, the number of total job advertisements jumped in Queensland by 2.5% over December, representing an increase of 20.8% over the last 12 months.  Encouragingly, the reduction in JobKeeper wage subsidies has not resulted in a negative shock to employment in Queensland as many had predicted.  The unemployment rate is still 7.5% across Queensland so there is still more work to do in this area, however the indicators are extremely positive for the future.
In terms of population movements, Queensland seems to be benefiting from strong interstate migration and the rate of growth has not been this high in annual terms since 2006.  Corelogic calculated that approximately 25,350 residents relocated from other Australian States to settle in Queensland over the last financial year.  Estimates from Corelogic suggest that Queensland's interstate migration rate is 90% above the decade average.  Although the lifestyle drivers are causing some buyers to show interest in Queensland's tourism centres, the majority of interstate buyers are looking for properties in the metropolitan areas.
Of course, as more people migrate to a given location, the demand for properties will increase and in the absence of rapidly increasing new supply, sale prices will rise.  Looking at the total number of listings in Brisbane according to Corelogic Data, compared to 12 months ago we are down -28.4%.  This provides an indication of the current market conditions.  It is a strong Seller's Market right now in Queensland's State Capital.
Let's explore this in further by looking at what the data is now showing us. 
Brisbane Property Market Prices
According to the latest Hedonic Home Value Index data by Corelogic, dwelling values in Brisbane saw an overall median monthly price rise of a 0.9% over the month of December 2020.  The current median value for dwellings across Greater Brisbane is $527,826 which is once again, the highest it has ever been. 
The quarterly growth in dwelling values across Greater Brisbane is now 2.5% and annual growth for the last 12 months is now 4%.  Brisbane continues to outperform the national combined capital city average for annual growth over the last 12 months, which is currently 1.7%.
Regional markets have performed well recently, however according to Corelogic's research director, Tim Lawless, "the divergence between metro and regional housing demand in New South Wales and Victoria is more substantial than in other states."
Brisbane House Prices
In the Brisbane Housing Market, we saw median values for the greater Brisbane region increase 1% across the month of January 2021.  The 12 month change in Brisbane house prices has been 4.9%.  Based on the median price growth, a house in Brisbane that was purchased in January 2020 for $750,000 would now be worth $786,750.   The current median value for a house in Greater Brisbane is $583,902, the highest it has ever been.
Brisbane Unit Prices
The Unit Market in Brisbane saw some more positive growth in the median value this month with an increase of 0.4% in January 2021.  The 12 month growth for units across Brisbane is now slightly positive again at 0.4%.   The current median unit price in Brisbane is $393,177.