3 workspace trends that will impact the 2022 office market
While conditions are now primed for an office market rebound in 2022, investors should brace themselves for these major changes in workspace trends, according to a new report.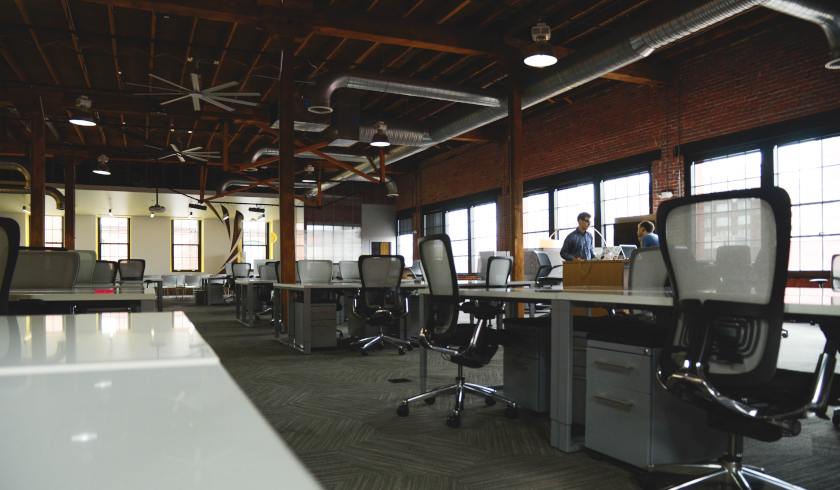 In 2021, persistent lockdowns and the uncertainty brought on by the pandemic have resulted in businesses delaying major decisions regarding office spaces, according to Knight Frank Australia's 2022 Outlook Report.  
You're out of free articles for this month
To continue reading the rest of this article, please log in.
Create free account to get unlimited news articles and more!
The report further revealed that putting these decisions on the backburner throughout the pandemic has impacted the way businesses leased office spaces. 
Corporates who chose to err on the side of caution only signed up for short-term lease extensions, while some took it a step further and chose to shed excess space, resulting in a contraction in net office demand, the report showed. 
In some cases, businesses opted to remain in their existing office spaces as they waited for more insight on Australia's economic rebound, the revival of CBDs, as well as the needs and preferences of employees that would determine the demand for office space. 
As a result of this widespread approach, occupier demand has been subdued throughout the pandemic, with Sydney and Melbourne recording the sharpest increase in office vacancy rates. 
Sydney's vacancy rate, which stood at 3.9 per cent in 2019, sharply rose to 9.7 per cent in 2021. Meanwhile, Melbourne, which has been more impacted by the pandemic, saw its 3.2 vacancy rate rise to a staggering 12.9 per cent in the same period, according to the report. 
The report highlighted that while Sydney and Melbourne bore the brunt of the shift in demand, all capital city office markets have also experienced this weaker sentiment to some degree.
But as the tumultuous year marked by COVID-19 draws to a close, businesses are now making their final call on workspace decisions for 2022, which are seen to shape the office market trends in the coming year and beyond.
With that said, here are the biggest trends identified by the report that will dominate the office market in 2022: 
1. Pent-up demand to drive office market rebound 
Chief economist at Knight Frank Australia Ben Burston said that the release of demand that has built up during the pandemic is seen to help the office market grow green shoots of recovery in the coming year. 
"Looking ahead to 2022 the scene is set for the release of pent-up demand which will help boost absorption rates and drive market recovery, further boosted by Australia's robust economic recovery and rising employment," he stated. 
He added that the lower net supply in office markets, coupled with the foreseen surge in demand, will also result in vacancy rates to begin declining from 2022. 
The report forecast that Sydney's CBD vacancy rate will decline from 9.7 per cent at the end of 2021 to 7.8 per cent in 2025, while the Melbourne CBD  is expected to see a sharper decline from 12.9 per cent to 10.1 per cent over the same period.
Among smaller capital cities, Brisbane and Perth office markets are expected to see the sharpest declines in vacancy rates, while Canberra, which has shown resilience during the pandemic due to government demand, should see its vacancy rate fall a little further, the report stated. 

However, he cautioned that this rebound would unlikely be as strong as it has in previous global economic recoveries (early 90s and post-Global Financial Crisis period), but instead will more closely resemble levels of demand seen during the pre-pandemic era between 2015 and 2018. 
Mr Burston explained that this is because the recovery will take place against a backdrop of an ongoing debate on workplace dynamics and uncertainty over businesses' exact space requirements post-pandemic, which will directly impact absorption rates. 
2. "Great resignation" phenomenon to make waves in Australia's office market 
 The "Great Resignation" wave is upon global labour markets, and Australia will also feel its impact to some degree, according to the report. 
Recent statistics showed that the "Great Resignation" phenomenon is accelerating globally. Data from the US showed that around 20 million US workers have resigned from their jobs since April 2021, resulting in major business disruption.
And while there is no certainty that the trend will also reach Australian shores, there is growing indication that it is influencing the Australian workforce on some level, with employees now having a bigger say in their work set-ups, including how, where and when they'll work. 
Commenting on this trend, Mr Burston said: "Over the course of the pandemic, Australian employees have become accustomed to much more flexible working arrangements, and businesses." 
He said that after having experienced unprecedented flexibility in their work situations, workers would demand continued flexibility moving forward, and offices will have to adjust not only their physical office spaces to suit these evolving demands but also their policies along with it. 
3. Tenants to seek premium office upgrades 
Premium and upper A-grade space will be at the forefront of a resurgence in demand as more tenants look to upgrade their space in 2022, the report forecast.
This trend will result in generic space less likely to be viewed as "the compelling office of the future", according to the report.  
This trend is emerging as early as this year in Sydney, evidenced by the sharp increase in the proportion of premium space let in 2021, up to 49 per cent from an average of 37 per cent in 2016-19 prior to the pandemic.
"With vacancy rates likely to remain elevated for some time, lower quality secondary assets will need to be upgraded or risk accelerated obsolescence," Mr Burston explained. 
The report further stated that average incentives have likely peaked in most of Australia's major capital cities, with declining incentives set to fuel stronger effective rental growth across 2022 and beyond.
Namely, Perth, Sydney, Melbourne, and Brisbane are all expected to see significant increases in effective rents between 2022 and 2025, with Perth leading the pack with a 5.4 per cent increase in average annual terms.