How to build a $10 million dollar property portfolio
Frank Valentic has built an enviable property portfolio worth more than $10 million by targeting good old fashioned blue chip suburbs and throwing in a dash of forward thinking.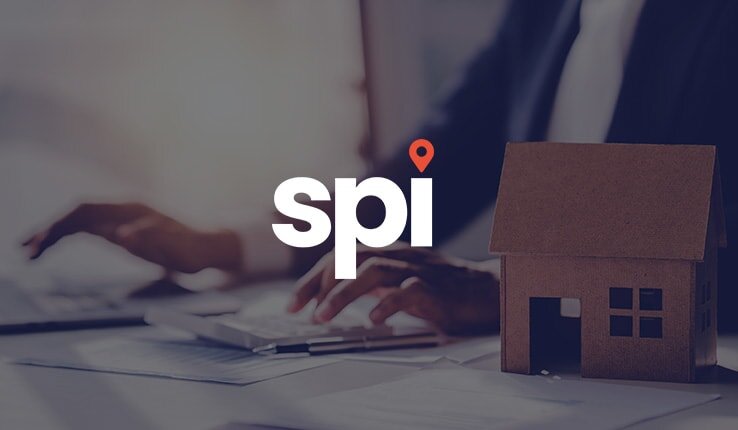 When Frank Valentic bought his first home at the tender age of 25, he never dreamed that the three bedroom house in Melbourne's inner north would be the first in a long line of property purchases.
You're out of free articles for this month
To continue reading the rest of this article, please log in.
Create free account to get unlimited news articles and more!
His mother however, had other ideas. Watching several of her colleagues build property portfolios, the late Mrs Valentic thought if they could do it, so too could her children. And she was right.
"It was really Mum who encouraged me to get started," Mr Valentic tells.
"She took me around looking at properties and was really the driving force and motivation for me."
Since buying his first home in 1995, the born and bred Melbourner has gone on to buy a total of 29 properties – a total of more than $16 million worth of real estate.
Some properties he's sold along the way, but his existing portfolio currently stands at a very handsome $10.2 million, a very healthy achievement for the 42 year old.
Despite his success it took Mr Valentic a little while to really appreciate the value of bricks and mortar as an investment.
"I understand all the great benefits of property now, the capital growth, the rent returns, but in the beginning I chose it because of my mum really!"
The early years
Just two years after purchasing his first home in Brunswick East, Mr Valentic bought his first investment property – a two bedroom apartment in the bayside suburb of Elwood.
The next year he bought another, in the very same street.
"I started researching the market a little bit," he tells.
"Before I knew it I wanted to buy another one and another one and another one."
He had caught "the property bug".
At the time, Mr Valentic was working in the fitness industry and earning no more than $40,000. He was bringing in some extra income from playing semi-professional soccer, but even then, he was certainly not rolling in cash.
Being able to live at home well into his 20s was instrumental in his ability to build his portfolio quite quickly, he says.
"Living at home until I was 25, I was able to save up a lot of money. I had a great deposit for that first property - $50,000 I think – which was a great springboard for my other investments."
Mr Valentic was also very diligent in paying down his debt, and owned his first home in full by the time he sold it in 2000 – just five years' later.
Discovering a smart strategy
That first home in Brunswick East actually turned out to be a very lucrative purchase.
"I bought it for $168,000 in 1995 and it more than doubled in value within five years," Mr Valentic says.
He attributes the growth to buying well and adding value – two strategies he has since thoroughly embraced.
"It was a divorce situation so I got the property well under market value," he says.
"I also added a lot of value through basic renovations on a small budget. And the area, being only four kilometres from the CBD, went up a fair bit because of the strong demand for inner city living."
The returns his first home ended up delivering provided a valuable lesson to Mr Valentic and would go on to shape his property portfolio strategy well into the future.
Adding value
The first part of Mr Valentic's property investment strategy involves renovation.
"I always try to add value to my properties so typically I buy properties that need a bit of an update. That way, I can manufacture capital growth and use that equity to fund further purchases."
Without renovation, Mr Valentic says building a property portfolio would have been a much slower process.
"You've got the slow road where you buy something that's already renovated or brand new, or you've got something you can add value to and that's the fast road. I like to take the fast road."
Blue chip locations
Excluding his holiday house in McCrae on the Mornington Peninsula, all of Mr Valentic's property purchases have been within 10 to 20 kilometres of the Melbourne CBD, with most in fact no more than 10 kilometres from the city centre.
"As a general rule, I like to invest in blue chip suburbs, so that is usually focusing on properties where the land value is strong, where land is in short supply and demand is high.
"I don't take risks, I don't speculate and hope that one day one suburb will be a star performer," he says.
Instead, he focuses only on suburbs with a proven track record, where he believes demand will only grow.
"I'm not someone who focuses on being positively geared. My portfolio at the moment averages about 4.5 per cent return and I'm happy with that.
"It means a large part [of my portfolio] is being funded by tenants and I'm earning a high income, so I've got a tax deduction on half of the other part.
"I contribute whatever I have to contribute for the rest – but then I get the capital growth and that's what I really focus on."
Adding even more value
In the earlier years Mr Valentic's strategy was mainly to buy well, add value and hold, but he has since turned his focus to buying well, adding value and selling more quickly.
"My first 10 years was about building equity. Now I'm buying and selling a lot more. I'm adding a passive income on the side."
In addition to trading more properties, Mr Valentic is using even more creative strategies to manufacture capital growth.
Property development, such as subdividing, and property syndicates (or group purchases), are some of the strategies he is employing.
Joining forces with other investors to purchase whole blocks of apartments enables Mr Valentic and his partners to snap up apartments for much less than they would otherwise, he says.
He points to two apartments on Charnwood Road, St Kilda, which he acquired for $505,000 each in 2010, by teaming up with other investors to purchase the whole block of apartments for around $6 million.
"They're worth about $650,000 today, without having done much."
Mr Valentic says he spent around $20,000 on renovations and created around $130,000 equity in each apartment – all while the Melbourne market pulled back.
"So that's buying well and buying wholesale. When you're buying a $6 million property, your competition is reduced. And that's how I buy property now."
Financing strategy
Like his buying strategy, Mr Valentic's financing strategy has come a long way since his first property steps.
"Initially I was cross-collateralising everything – what all the experts say you should never do," he says.
Cross-collateralisation refers to the situation where a bank or lender holds a mortgage against more than one property as security for the finance they are providing you.
"All of my loans were tied up in my principal place of residence but at the end of the day, if I didn't do that, I wouldn't be in the position I am today.
"I was on a low salary and it enabled me to build my portfolio."
These days, Mr Valentic's financing strategy is much safer, he says. He tries to buy all properties at loan-to-valuation ratios (LVRs) of 80 per cent and has separate loans for each property, with lines of credit set up against each one. He also endeavours to revalue his properties and refinance his loans annually.
"That way, if there's a downturn, and I've refinanced my portfolio up and it's worth $10.2 million but it drops to $8 million, if it's refinanced and I've set up lines of credit, the bank won't come in and claw that money back, generally speaking.
"I've still got that extra money in my lines of credit and I only pay interest on it if I use it."
Having the lines of credit set up also means Mr Valentic can quickly pounce on good deals when and where he spots them.
Mr Valentic and his wife have also protected their portfolio by setting up three trusts to hold their properties, rather than buy property in their own names.
Sticking to what he's good at
For Mr Valentic property represents both business and pleasure.  As a buyer's agent, he has now been helping others with their property purchases for more than 11 years.
He says property has always been an attractive investment because it makes sense.
"I work in the property industry now, but even when I didn't, I could understand it a lot more than I ever could shares or managed funds."
With Mr Valentic's wife of 11 years a qualified financial planner, he says she looks after that side of their investments.
It took some time for Mr Valentic to convince his wife just how fruitful property returns could be but she's more than convinced now, he says.
"We work in a partnership now."