Top renovation savings strategies
Renovating a property – for example, as part of a buy to renovate and sell strategy – can deliver a significant return in a short space of time.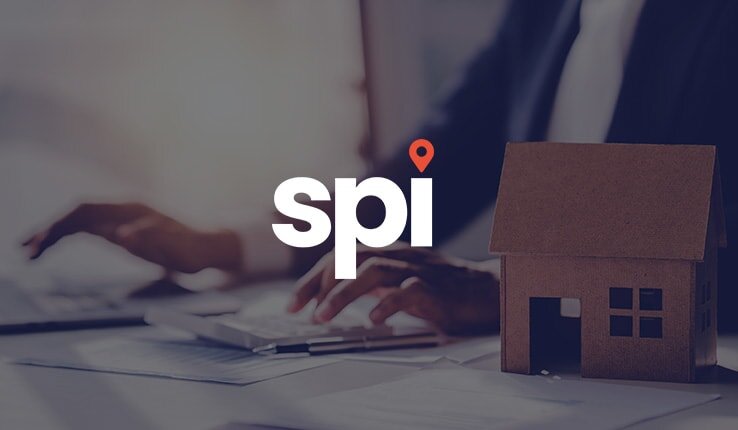 Overspending on the projects, however, will simply eat into your subsequent rental or sale dollars, reducing that healthy profit.
You're out of free articles for this month
To continue reading the rest of this article, please log in.
Create free account to get unlimited news articles and more!
It's therefore crucial to know where you can make savings – small costs can add up and lead to a budget blow-out, says long-time renovator and the founder of Renovating for Profit, Cherie Barber.
"If you can reduce costs, then go for it," Ms Barber says. "Be clear about what the return will be on each item, get creative and stick to your budget."
This, she adds, is a helpful guideline for renovating overall.
Property Stylist and founder of BG Property Styling Sydney, Belinda Grundy, says investors need always to remember they are renovating for a prospective tenant or new owner, not themselves.
"Renovating and styling for profit is a business transaction – you need to always remove any emotion," Ms Grundy says. "If you are considering investing a dollar and you are not confident about your target market and the fact you will get the dollar back as a minimum, don't do it. Do your research."
In the meantime, the Top 5/10 tips below will help you rein in your reno dollars and maximise your profits:
1 Shop around
Take your time to find the right item at the right price, and head out shopping with a specific budget in mind.
"To save money, you can look in those seconds stores, places like eBay and online auction houses and you can actually pick up materials for next to nothing," Ms Barber says, adding that last year she furnished a kitchen with a new dishwasher, range hood, cooktop and oven for just $1,100 from a seconds store.
Rosalie Griffiths, property investor and owner of Urban Sensations, a renovation company specialising in maximising return and rent, says you can also purchase a higher quality product but make a substantial saving at the same time.
"If you buy a carpet at an auction house, you're looking at paying a third of the price, and it's the same with tiles and other products – go directly to a tile outlet or a tile manufacturer then you'll get things a lot more cheaply," Ms Griffiths says.
Cons
Investors need to acknowledge they may not find exactly what they are looking for, although according to Ms Griffiths, making educated choices with what is available can still yield a good result.
"You may need to be flexible on what it is that you'll be putting in," she says. "If you're thinking along the lines of, 'I want this colour or this type of style', you should be able to find those." Investors must look broadly at what they can do with the products they find, she says.
2 Use DIY labour
While many investors prefer to be 'hands off', using your skills and effort during a renovation can make the budget go further by reducing labour costs – which can form as much as 50 per cent of the budget.
"Trying to do the simple things like stripping out and removing old units is quite easy," Ms Griffiths says. "If you know what you're doing, then doing the painting yourself is also a good way to save money."
Most investors can go over a property with one coat of paint if all it needs is updating. Paint itself can cost $3,500 internally or up to $5,500 if external work is included. Add on anywhere from $25 to $250 per hour for labour costs depending on ceiling heights, quality and style of painting.
Cons
Investors who are uncertain about their DIY skills would be better advised leaving the work to skilled tradespeople.
"[DIY can be] a really profitable renovation value-add," says Ms Barber, "but if you don't do it correctly then it will be hard to see that return."
A sloppy paint job or poorly laid tiles can ruin a first impression of the property and waste money, Ms Griffiths adds.
"If it's done badly you'll never get your money back. You could spend a fortune on tiles but if someone didn't know what they were doing you could lose that effect because of the poor workmanship," she says.
"You also have to be really careful," Ms Griffiths laughs. "Don't try to disconnect any gas items yourself!"
3 Focus on visible items
Visible items can increase value with just a small outlay, says Ms Barber, suggesting choosing slim line venetians with a price tag of just $50 to $60 over heavy curtains.
"People have to see value. There's no point in re-wiring your whole house and spending $15,000 – you won't get your return back," she says. "The changes need to be highly visible. You need to look for those items that are going to add a lot of 'wow' but that don't cost a lot of money."
Cons
It's worth taking note of what turns off investors, says Ms Griffiths. "People probably won't notice things like doorhandles or light fittings; however, they do notice them if they're revolting. Get rid of them! If they're bland or neutral, then no one will notice and you can get away with cheaper fittings."
4 Fix rather than replace
Rip out or buy new? Before deciding, look for the hidden costs. Investors often ask about replacing the bath, having seen one for $200.
"What I then have to explain is that you also have to rip it out and often brick it in again," Ms Griffiths says. "We've done the numbers and by choosing to resurface an existing bath it can cost up to $650, whereas replacing a 150kg bath can cost $1,000."
Resurfacing and repainting existing kitchen units, cupboards and bench tops can also create similar savings and generally offers a 10-year warranty.
Ms Barber adds that you must work around visible flaws to make decent savings. "Just accept that it's not perfect and paint or alter it," she says. "You just camouflage."
Cons
If a bathroom or kitchen is poorly designed, then updating the units and colours will not make a significant difference. "It does depend on the age of the room, and sometimes it would be better to rip out and replace the whole thing and start again," Ms Griffiths says.
5 Consider professional advice
Free and low-cost classes can be an excellent way to draw on the skills of the professionals. "Go and do some classes – some are free – and this will give you good advice," says Ms Griffiths.
Similarly, looking to seasoned experts can help, particularly if investors aim to keep renovating. Ms Griffiths used an interior designer to assist with her first renovation.
"If you're planning to do multiple renovations and you haven't done one before, then getting someone who has to act as a mentor, or to advise, is a fantastic way to go about it," she says.
Cons
If you're doing a 'one off' or very low-budget renovation, it can be hard to justify the one-on-one cost.
A colour consultation with an interior designer, for example, at an average rate of $100 an hour, could cost about $300.
"It's well worthwhile because it will save you from making visual mistakes, but it's best if you're intending to do multiple renovations where you can use that knowledge again," Ms Griffiths says.