The 30 Minute Reno Fix: A fresh look

Here we show you how to give your house that fresh look without needing to paint. The first law of improving a property, as everyone knows, is 'Street Appeal'. You absolutely must improve the Street Appeal.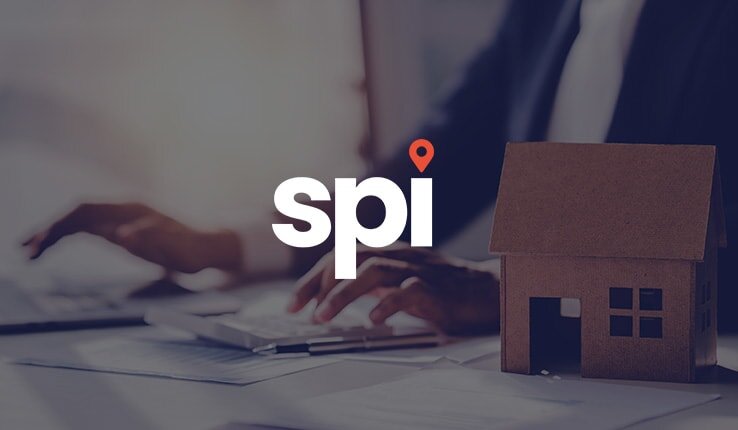 Blogger: Paul Eslick, Justin Eslick & Geoff Doidge, The Reno Kings

You're out of free articles for this month
To continue reading the rest of this article, please log in.
Create free account to get unlimited news articles and more!
So if you are renovating a house, particularly a timber house or any house that is not largely an exposed brick house, the first thing you'd have to budget for is to paint the exterior of the house.
Or is it?
Although a fresh coat of paint will always improve the appearance of a house, oftentimes if the existing paint job is in good repair and not nearing the recommended time period for repainting, a complete new paint job is not necessarily required.
House washing is an inexpensive alternative and is highly recommended for improving the presentation of a property. Houses build up a coating of dirt and dust, just as cars do. They become nesting places for wasps' mud houses, spider webs, moth spots and bird dropping as well as host surfaces for moss, mould and mildew.
The roof, screens, windows, sheds, garden edging, fences and driveway all become dull and dusty as time passes and a careful but thorough wash can clear these surfaces of the unwanted layers of grime. If a house has been fitted with vinyl wall cladding over the top of weatherboards or other timber surface, then the cladding is designed to never need painting – but will most certainly still need washing from time to time.
A clever option would be to wash the house and just paint the trim a new fashionable colour. Pressure washing a concrete driveway will remove the blackened effect that builds up over time and should improve the presentation of the property from the street considerably. Pressure washing the roof could have a similar beneficial effect, particularly in the case of roof tiles, which can host mould and mildew, as well as dirt, dust, and fall-out from any overhanging vegetation.
So unless your house clearly needs a new paint job, consider washing it instead. For the few hundred dollars it will cost, the result should be worth it.
It's not too difficult to use a pressure washer - anyone can hold a hose - and as they can even be used to wash cars, children's cubbies and boats, caravans etc, anyone keen to maintain equipment as well as a property may consider investing in one. Check the instructions carefully before attempting to clean your house (or car or boat etc) with the pressure washer, to ensure you use it in the correct 'mode of operation' and to avoid accidentally removing the paint you're trying to clean.
Pressure washers are dangerous if you're on the wrong end of them, so use carefully, keep out of the reach of children and always keep pointed away from people (and animals). And naturally, extreme care and common-sense should be used when using any equipment on the roof of a house. (It may be best to leave this project to the professionals!)
Pressure washers are efficient water users – the water is applied at a higher pressure which increases its effectiveness – but in times of water restrictions it's best check with your local authorities as to the conditions under which pressure washers may be used.
So for this weekend's '30 minute makeover' – here's the plan:
1. Have a really good, long look at your house's exterior.  If the paint isn't loose or peeling and the paint is reasonable, it's a great candidate for a jolly good bubble bath on the weekend!
2. Note what areas you'll wash: walls, eaves (soffits), gutters & downpipes, roof, sheds, driveways & paths, fences, garden walls, carports and garages, and make a plan.
3. If you want to clean the roof, we recommend engaging a professional service to do this part. The injury (and death) rate to home renovators each year in Australia is horrifying.
4. Do your research and decide whether you'll hire or buy a pressure washer –considering that a fresh and clean house could likely sell for possibly even several thousand dollars more than a dusty and dirty one, this is a small investment if sprucing up for sale is your goal.
5. Get your gear together by the weekend and you can come out pressure washer spraying first thing and get the entry path and front of the house sparkling clean before anyone is even awake!  The effect of a clean front wall will probably be so rewarding that you'll be happy to continue for a few hours and complete the rest of the areas in your plan.
People have been known to mistake a freshly washed house for a freshly painted house.  Even valuers - seriously!  There may be no better weekend job you could take on.
---
About The Reno Kings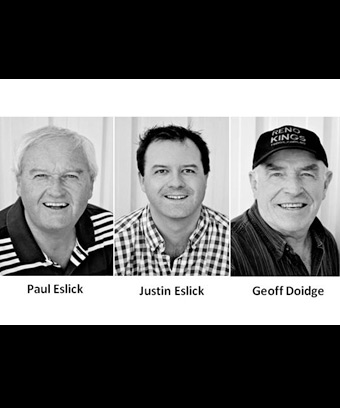 The Reno Kings have been successful in property for over 35 years – and it hasn't been by taking risks!  And for 12 years now they've been showing people from all over Australia how to buy exceptional property deals, cleverly add tremendous value to residential properties through cosmetic renovation and development and to safely and successfully create wealth by building a property portfolio. 
Justin has been teaching alongside Geoff and Paul for the past 5 years and his town planning and professional buying skills are so very powerful that they won't touch a property without Justin first giving it the 'go-ahead'.  Others have come and gone, but the Reno Kings have always been there, powering along, using their safe and secure formulas to build up $40million worth of property. 
Thriving – not just surviving – through 35 odd years of property cycles proves that what they're doing is right!   And that's why they get so many questions from property investors and why the media always go to them for help on property and renovation stories. The Reno Kings are the trusted name in property education.