The 30 Minute Reno: Dress Up Your Driveway

When you look at the front of a property that has a driveway, the actual area the driveway takes up is quite a significant portion of the visual area of the property. So if the driveway looks terrible, it will drag the whole appearance of the property down.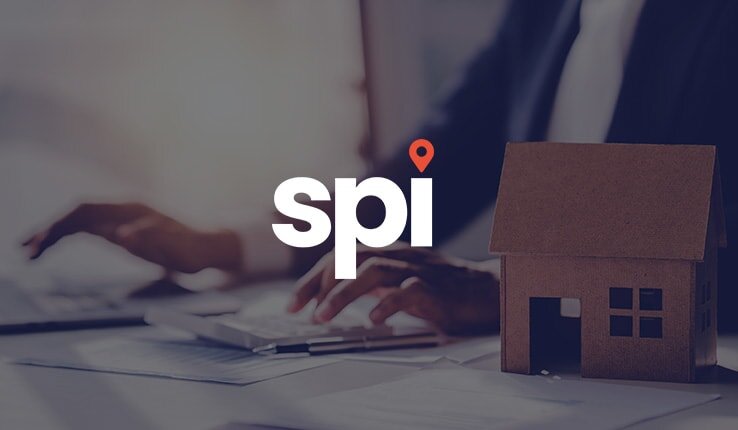 Blogger: Paul Eslick, Justin Eslick & Geoff Doidge, The Reno Kings

You're out of free articles for this month
To continue reading the rest of this article, please log in.
Create free account to get unlimited news articles and more!
But if the driveway is clean, neat and in good repair, it will enhance the street appeal of the property. If you want your property to stand out from the rest and come in at the best value that it possibly can, then definitely don't ignore the state of the driveway.
For a 30 minute Reno Fix this weekend, one of the following options may be just what you need to have passers-by taking a second look at your place!
If you have a solid driveway edged by grass, make sure the grass is trimmed neatly and if garden beds line the driveway, trim plants so they don't overhang untidily.
Concrete driveways can be successfully cleaned with a pressure washer to remove dirt, weeds in cracks & stains. Take care with other solid driveway surfaces such as concrete aggregate (as the small stones can dislodge, leaving 'pits' in the concrete) and previously coated surfaces (they can start to peel when aged or if not applied correctly in the first place). Pavers should also be able to be successfully cleaned with a pressure washer.
If grease and oil stains remain, they'll need some extra attention – but getting rid of heavy staining on a driveway will be worth the effort in the greatly improved visual appearance. Plenty of options exist for removing oil & grease stains from concrete driveways – from good old Coca Cola (seriously!), household detergent, hot water & a steel brush (if the stain is relatively new) to degreasers designed specifically for removing these types of stains. A well-stocked and helpful hardware store will have something to suit, so work out what you'll need before the weekend and be ready to go.
A concrete driveway can come up an absolute treat when painted, but do it right else it could be a disappointment! Obviously it's possible to get driveways resurfaced or painted professionally, but with the right preparation it is a DIY job – and you can probably save yourself a few dollars. Like any painting, preparation is the key. Pressure cleaning was the first step and for a concrete driveway with cracking, patching the cracking before painting will give a better finished result and there are specialty products on the market for this purpose. As always, follow the directions to the letter – particularly for preparation and drying times – to get the best result.
There's some excellent driveway resurfacing products available and the process involves a particularly thorough clean, probably with a specialist product that goes with the resurfacing system and then usually multiple coats with specific drying times in between coats. Usually it will be several days before the driveway can be driven on again, so give it plenty of time to cure properly.
Don't have a solid driveway? Another quick and inexpensive option that looks just great is a gravel driveway. You need a fairly level and flat driveway base – so this isn't going to suit a steep driveway – and preferably edging to stop the gravel from escaping sideways. Simple edging can be made up with bricks or pavers (see if you can buy seconds or ends-of-stock or even some being given away) and so long as you make a reasonable effort to lay them flat and even and pack them into the dirt securely, they should hold their ground once they're settled in. If the driveway base is not flat, consider hiring a "dirt-devil" and operator for an hour or two to skim & level the base & square the edges. Gravel comes in all shapes, colours & sizes and varies in price, so what you choose will depend on your budget. Go economical for a modest makeover, but keep in mind that white gravel is extremely reflective (blinding!) in bright sunshine and 'bluestone' gravel is very 'industrial' looking and possibly not the best choice. Avoid any 'fad'-like colours, such as black or extremely dark, or red or other dominating colours. The idea is for the driveway to be functional and to complement the house and landscaping, not to stand out like a beacon and dominate the vision. Neutrals with mixed hues will always be safe and adaptable.
A Final Tip : If you're unsure of styles and colours, flick through some home improvement magazines for guidance – borrow them from the library or buy from the op-shop to save money. Look for classic, neutral, simple and economical effects.
---
About The Reno Kings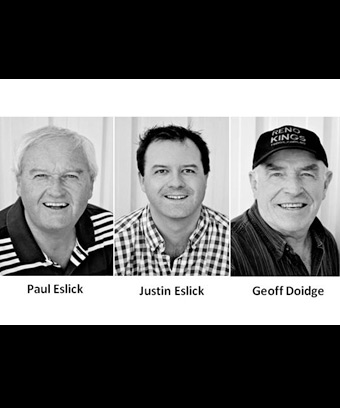 The Reno Kings have been successful in property for over 35 years – and it hasn't been by taking risks!  And for 12 years now they've been showing people from all over Australia how to buy exceptional property deals, cleverly add tremendous value to residential properties through cosmetic renovation and development and to safely and successfully create wealth by building a property portfolio. 
Justin has been teaching alongside Geoff and Paul for the past 5 years and his town planning and professional buying skills are so very powerful that they won't touch a property without Justin first giving it the 'go-ahead'.  Others have come and gone, but the Reno Kings have always been there, powering along, using their safe and secure formulas to build up $40million worth of property. 
Thriving – not just surviving – through 35 odd years of property cycles proves that what they're doing is right!   And that's why they get so many questions from property investors and why the media always go to them for help on property and renovation stories. The Reno Kings are the trusted name in property education.