How to identify and avoid a property shark
If you're considering buying a property you need to read this blog. 'Caveat Emptor' is a Latin expression that literally translates into "let the buyer beware".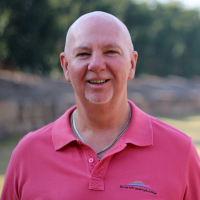 Blogger: Kevin Lee, director, Smart Property Adviser

You're out of free articles for this month
To continue reading the rest of this article, please log in.
Create free account to get unlimited news articles and more!
When venturing into the world of real estate investments, this is worthy of repeating often – and ensuring you take advice from the most appropriate sources.
Over the many years I've been an investor, as well during my seventeen years in the finance industry, the property investment industry has attracted more than its fair share of people looking to make their fortune by advising others on how to 'get rich quick.'
Property crooks, real estate sales people, sharks, spruikers – call them what you will, these people prosper by targeting people looking for a 'quick fix'. Let's be clear about this: quick fixes don't work; except for the person offering them.
Like it or not, creating real and sustainable wealth through property takes time. There's simply no magic bullet or quick fix.
You should never outsource certain elements of your education process and you should never place your trust in someone who doesn't have your best interest at heart. Property sharks will often use the illusion of 'providing advice' as a means to gaining your trust; and possibly a little pressure to get you to buy.
So I highly recommend that you:
a) never sign anything at a course or seminar;
b) never take your credit card; and
c) don't be fooled - glossy professional brochures, fancy adverts and sexy websites don't necessarily or automatically confer trust.
Here's another warning: over the past 30 years or so, the 'modus operandi' of many property crooks has been to promote properties interstate at grossly inflated prices, usually to unsuspecting first time investors. It's known as 'two tier marketing' – and infers that there's a price for the locals and another higher price for the interstate market. The same might apply to people looking to make a killing in the USA market?
My advice here is that there is nothing inherently wrong with investing in properties outside of your own area or state, but you must do your homework first!
Some property sharks will have weird, wonderful and of course complex strategies that are generally based on the idea that you'll be able to make a 'killing' in a relatively short period of time.

But you should never agree to anything unless you are:
•    doing whatever it takes to understand what they're suggesting you do (after all it's your money and your financial future),
•    taking part in developing a strategy that's right for you,
•    focusing on a few fundamental principles,
•    using common sense,
•    keeping both your greed and ego in check and,
•    always, always, always stay within your comfort zone
Importantly, novice investors need someone experienced to guide & mentor them, otherwise they run the very real risk of making some costly mistakes. However when you're ready to find your mentor … do your homework & don't just go with the first one you see.
Your mentor needs to be a reliable, experienced investor who is happy to field questions the novice may be embarrassed to ask other people. In many instances the mentor becomes an integral part of your 'team'. And that team approach quickly become invaluable.
When you search online for a property mentor or adviser you will often find 'testimonials' from "dozens of delighted clients" in the marketing material of some of the better property spruikers or crooks. Caveat Emptor - see how much success you have when you request the contact details for some of these 'satisfied clients' at random to verify their satisfaction with the services of the company in question.
That's when you'll know if they're truly a trusted advisory company or if they're just another property shark.