The 30 Minute Reno: Splashbacks Part 2

If you have decided to replace your old tiles with new ones, you have a decision to make. Tile over the existing tiles, or remove them before re-tiling?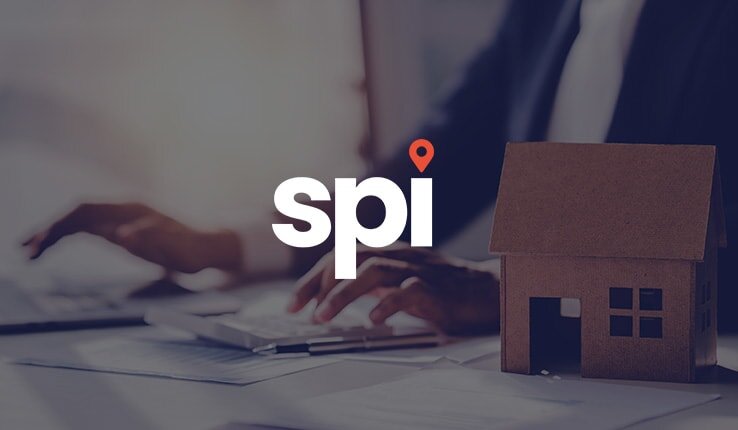 Blogger: Paul Eslick, Justin Eslick & Geoff Doidge, The Reno Kings

You're out of free articles for this month
To continue reading the rest of this article, please log in.
Create free account to get unlimited news articles and more!
Now you see them, now you don't. Provided the existing tiled surface is stable, new tiles can be bonded permanently over existing tiles. The process is not complex. Once thoroughly cleaned, the existing tiles are sanded to roughen them up for better adhesion, then rinsed again. The surface is then ready for the new tiles to be attached according to the manufacturer's directions. Apply grout sealer once finished.
Beware that your house may contain asbestos. Legally, asbestos can either be removed by qualified or licensed workers, or it may be completely covered with another product. Removing old tiles can also cause damage to the wall, which is one advantage of tiling over tile. The main disadvantage to this, however, is that the new tiles may not fit between the existing tiles and cooktop. The new tiles may also need to be finished with an additional trim element in order to be visually appealing.
Old tiles, new tiles. If you are determined to remove your old tiles, be warned. It is doubtful that the surface under the tile can be saved completely intact for the new tiles. There are exceptions as in the case of heavy masonry walls. Don't expect to get the tiles off without doing damage to plasterboard, in which case you should take care as to how you repair any damage as the tile adhesive for the new tiles will need to stick to it.
When removing stone or ceramic tile, a great deal of dust and flying debris can be generated. To remove a tile, first remove most of the grout from around it. Cracking the tiles with a hammer can also help the process. Use a paint scraper or small chisel and a hammer to chip away small pieces the tile. Don't be in a hurry. If the tiles won't come off with a chisel, you're better off cutting them out. The trouble is, you won't know how big this job is until you are already committed.
When choosing the tiles for your new splashback, there are a huge range of colours, types, styles and prices: ceramic, mosaic, and glass, from cheap to expensive. If you're renovating your own home you may like to be creative and show your own personality, but for a rental property we always say light and white and bright is best – because it's clean and neutral and tenants aren't likely to take a dislike to it.  If you want to get creative for your own home and need ideas, browse magazines or display homes for ideas. One popular choice are glossy glass mosaic tiles which the reflective quality of glass, but without the high cost. Long rectangular tiles are also popular, providing sleek contemporary lines. These larger tiles have the added advantage of having less grout, meaning less grout stain. Another idea is to combine materials: stainless steel or glass directly behind the cooktop with glass mosaics or tiles elsewhere - that way you'll still get the effect of the tiles, but with less maintenance.
Updating tiles is an inexpensive way to freshen up a kitchen and get a contemporary look – especially if you learn how to tile yourself.  It's easy and rewarding.
---
About The Reno Kings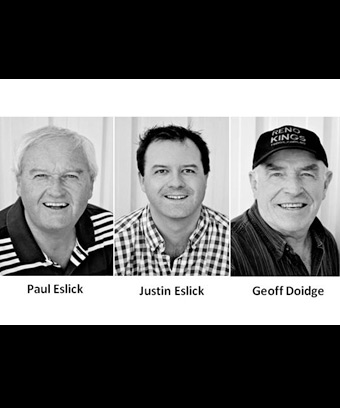 The Reno Kings have been successful in property for over 35 years – and it hasn't been by taking risks!  And for 12 years now they've been showing people from all over Australia how to buy exceptional property deals, cleverly add tremendous value to residential properties through cosmetic renovation and development and to safely and successfully create wealth by building a property portfolio. 
Justin has been teaching alongside Geoff and Paul for the past 5 years and his town planning and professional buying skills are so very powerful that they won't touch a property without Justin first giving it the 'go-ahead'.  Others have come and gone, but the Reno Kings have always been there, powering along, using their safe and secure formulas to build up $40million worth of property. 
Thriving – not just surviving – through 35 odd years of property cycles proves that what they're doing is right!   And that's why they get so many questions from property investors and why the media always go to them for help on property and renovation stories. The Reno Kings are the trusted name in property education.