Property Investment…go long

In NSW, there's many incentives for first home buyers to get into the market. Mara thinks to himself...why has he rented so long?...why not try?...drooling about future prospects he quickly awakens his sleeping friend.
Blogger: Dean Berman, 37 Property Group

You're out of free articles for this month
To continue reading the rest of this article, please log in.
Create free account to get unlimited news articles and more!
"Mara...Mara...go long."
 Mara jumps up off the sandy terrain on Harbord beach and starts bolting....
"WAIT, Mara. I didn't mean that!" Exclaimed Dean. "Please sit, I will show you."
"Okay", responded Mara.

Dean pulls out this scrunched up piece of paper from his hemp satchel. It has some form of line graph on it, in between the creases and tissue like paper structure.
"What is that?"
"It's a line graph, which shows you how houses in Sydney have performed over the last 40 years. It was largely based on the paper entitled 'Housing Prices In Australia 1970 to 2003', with some changes based on ABS statistics until present".
"So...."
Dean continues...
The hot breeze flows down on Harbord beach while an explanation which could change Mara's outlook continues.
"See, Mara, property markets are interesting. I read this report entitled 'ANZ: Past, Present and Future' which compared the various asset classes.
Property was about 5 times less volatile than the ASX200 and about 2 times less risky than the ASX200. That report was written in 2010/2011, but it was still conducted over 24 years which has some significance".
"Interesting..."
Yeah, I know. Look at this, if you bought a property in the early 1970s you would have paid around $20,000 for a house in Sydney.
"Wow!"
"Fast forward to 1990 and that same house would be worth nearer to $200,000. If you keep going until today it's worth around $600,000! You simply need to purchase something that is unique, is well priced for its surrounds and will virtually pay for itself long-term. You will get lucky over the long-term".
"Incredible! I guess I should have bought properties instead of my cars!"
"True. Look at the maths, that is a total gain between 1970 until 2013 of over 30 times. If you look at it yearly it means your property was doubling less than every 2 years...Imagine if you had purchased properties that could pay for themselves?"
"I could have still purchased my cars?"
"Quite possibly. Not only would you have amassed a substantial property portfolio, but you would have surplus income funding your daily activities".
Mara responds by staring straight into the crystal clear ocean, contemplating...thinking...he soon fell asleep to dream of that line graph and what it represents. He thinks about wealth, going on holidays, putting himself in a position to retire earlier. He starts to think about the current climate, unemployment is at 5.1% in NSW, there's many incentives for first home buyers, such as himself, to get into the market. He thinks to himself...why has he rented so long?...why not try?...drooling about future prospects he quickly awakens his sleeping friend.
"Thanks mate, you've got me thinking...."
"All good.........Go Long".
---
About Dean Berman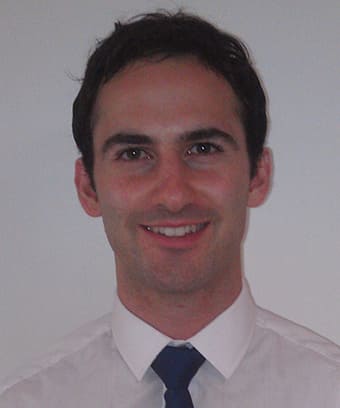 Dean Berman is a lover of property and Director of 37 Property Group, a property investment company and buyers agency focused on helping clients amass substantial property portfolios. Dean is a licensed Real Estate Agent.
His goal for 37 Property Group is to implement his research knowledge and investment fundamentals studied in a Bachelor of Property Economics and Diploma of Financial Planning to help clients become truly wealthy through passive income and long-term growth.
He understands the busy lives of modern Australians and provides a service which is efficient, individualised and incorporates a professional and fun atmosphere. Surrounding 37 Property Group is a mixture of highly skilled professionals to provide convenience and smooth assistance in the wealth building process.
For more information on 37 Property Group http://37propertygroup.com.au
You can follow Dean on Twitter by clicking here

---
---