Budget Reno: It's all about the tiling

There's no doubt that the bathroom is one of the main rooms potential homebuyers are interested in and astute sellers know that a well-renovated bathroom can have a big impact on the saleability of a property and significantly increase sale prices.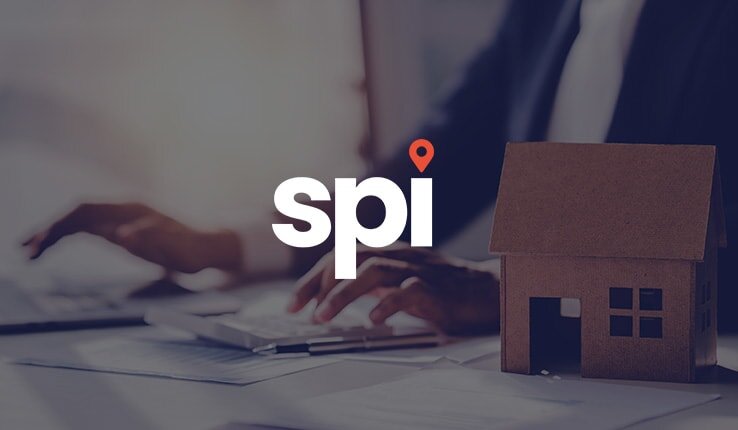 Blogger: Naomi Findlay, International Institute of Home Staging

You're out of free articles for this month
To continue reading the rest of this article, please log in.
Create free account to get unlimited news articles and more!
So if you're completing a bathroom renovation on a tight budget, there are some obvious things that must be considered: layout, the quality of taps and fittings, tile colours and vanity style. Choosing well priced, yet aesthetically pleasing items can give your bathroom a real wow factor, even on a tight budget.  
A question I get a lot at the moment is "what about tile size?" It's an important question as choosing your tile size wisely can save you a substantial amount of money.
So before rushing into the tile shop, give some consideration to the following points:
What constraints are you working with?
What is the overall floor area? If you choose large format tiles will you or the tiler be able to get the required fall or slope to provide adequate run off for the water-to-the-floor waste?
If you are leaning towards smaller tiles on the floors, consider using a darker grout to make it easier to maintain. Savvy buyers are often looking for a home that is easy to maintain and light coloured grout can be a nightmare.
Also, think about how your tiles can work to enhance the assets of the room.  For example, if the bathroom has high ceilings, consider a floor to ceiling feature wall in large format tiles to help accentuate this feature and draw the buyer's attention to it.  Always consider the look of the space between the floor and the wall, where the tiles meet. They do not have to be the same size or format, but at the same time you don't want this junction to look unbalanced or unplanned.
Tile laying costs
Size matters! When you are on a tight budget, the size of the tiles can greatly affect the laying costs. For example, the time and cost to lay smaller tiles such as subway tiles is substantially more than that of laying 600 x 300mm tiles.  Yet bigger is not always better. When you move to very large format tiles, such as 900 x 900mm it can take two tilers to lay each tile at a very slow pace, which can have a huge impact on your budget.
Real life Reno
Recently I worked with a client on a renovation job, which required a makeover of a 60-year-old bathroom that had encountered a bad 90's style renovation. This had resulted in a rather lack lustre and characterless space, covered in
200 x 200mm wall and floor tiles - eek!
My tile choices were governed by two main factors, small floor space and a small budget. To make sure I didn't break the budget I decided to create impact by varying the scale in the room and tile sizes.
The small floor space and existing drainage fall meant 200 x 200mm was my maximum allowable tile size for the floors. To create visual interest I ran  50 x 50mm grey tiles in a mat finish on the floor of this long thin bathroom and then continued them up the wall at the end of the room on the shower wall, making the room feel much longer and taller.  
With the beautiful mat finish tiles becoming the star of the space, I was able to save on budget with some very well priced 600 x 300mm wall tiles, affordable to buy and lay on the remaining walls.  Being so well priced meant these could be laid all the way to the ceiling.  These two clever choices and dramatic change in tile size gave a lifeless 90's Reno bathroom some real wow on a tiny budget.
Cost Guide
Small 50 x 50mm tiles approx. $39/ square meter
600 x 300mm white tiles approx. $26 /square meter
So, keeping these tips in mind and always talking with your tiler or an expert about your ideas and the tile size requirements will mean you will have the best chance of choosing amazing tiles that will not blow your budget!
---
About Naomi Findlay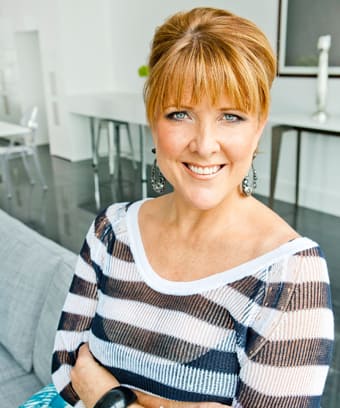 About Naomi Findlay, founder of IIHS and SILK Home Staging & Styling:
Naomi Findlay started her successful home staging business, SILK Home Staging & Styling, three years ago and is now also the founder of the International Institute of Home Staging (IIHS). IIHS combines her experience in running her own successful home staging business with her awarded expertise in tertiary education.
 
Naomi has received teaching awards from the University of Newcastle and the Australian College of Education and been nominated for a national award with the Australian Teaching and Learning Council. She is also the author of a bestselling book, Ignite Your Property Mojo, in addition to being a regular columnist for realestate.com