The 30 Minute Reno: Oiling your deck

For decks to look their best year in and year out they need to be maintained. Here are a few helpful tips for preparing and oiling a deck.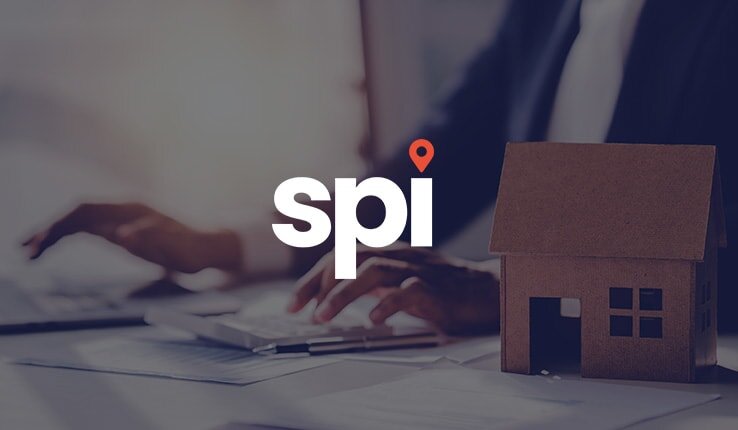 Blogger: Paul Eslick, Justin Eslick & Geoff Doidge, The Reno Kings

You're out of free articles for this month
To continue reading the rest of this article, please log in.
Create free account to get unlimited news articles and more!
Preparing the decking
Before getting started you will need to replace any damaged or weakened boards. You will also need to ensure all nails and screws are securely in place. To clean the deck, use a high-pressure water cleaner or a good wood-cleaning product. It is a good idea to let the deck dry for a few days before you begin applying the stain. If you are re-staining the deck then you will need to sand it back.
To get that professional finish on large areas of decking, sanding machines are available for rent but for smaller areas a regular orbital sander or belt sander will do the trick.  Note that if the nail heads are not properly knocked in, any poking up above the surface of the timber will rip sanding belts – if it's only a few nail heads protruding they can be hammered back down, but if the wrong type of nails have been used, it may be that the deck can't be sanded.  Check this out before getting started on sanding.
Use the proper tools
Always use the right tools for the job! For better coverage use foam or natural bristle brushes. Using cheap nylon bristles will only result in you having to pick out loose bristles from the stain that have come away from the brush. Another good option for the first application of stain is to use a clean, lint-free cloth. By rubbing in the oil-based stain it will ensure you get maximum coverage and will get into the grooves of the timber grain. A roller on an extension pole is a good way to apply stain without having to constantly bend over.
Selecting the right stain
Oil-based deck stains are a hard wearing and deep penetrating stain that will give a level of lubrication to the wood grain, whereas water-based stains will not show up to the same extent. The best thing to do is to quiz the staff at your local hardware store about which product will suit your requirements best. Whichever stain you choose always remember to stir the contents of the tin thoroughly. When sitting for long periods of time oil-based products tend to split. The paint solids will have settled at the bottom of the tin and the oil will be sitting on top. Stirring them up maintains the fluidity of the paint.
Application
Brush a coat of oil around edging and hard to reach places first. Then begin rolling the stain onto the deck. For the first application, apply the stain in the same direction as the grain of the wood. By applying the second and third coats in opposing diagonal directions you're more likely to get all the wood thoroughly coated. Always closely follow application instructions on all brands of oil-stain products. This will make sure the deck gets maximum protection and your hard work will last a lot longer. In between coats wrap the roller and brush in plastic and remove all the air. It'll then be ready for you when it's time to apply the second coat.
Cleanup
Clean your brush thoroughly with turpentine then apply a generous amount of detergent for working into the bristles.  Rinse out completely with water. The product directions will tell you what you need to do for cleanup, but it's probably just as easy to leave your roller to dry then toss – they're cheap enough to replace.
Refreshing a deck this way is like a coat of paint on a house – relatively quick, cheap and easy to do and the result is transformational.  A great, fresh, renovation that's sure to add looks, value and liveability to the property, and a well-maintained deck will also last longer and save you money in the longer term. Your tenants will love you for it!
---
About The Reno Kings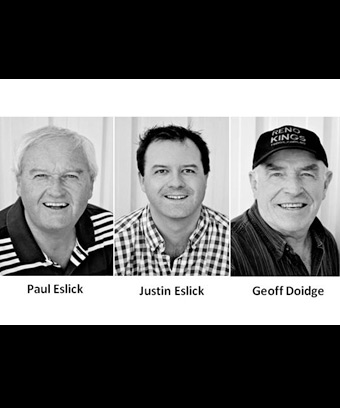 "From over 70yrs combined experience & $40million in property holdings, Reno Kings Paul Eslick, Justin Eslick & Geoff Doidge show you how to make money in property."
The Reno Kings have been successful in property for over 35 years – and it hasn't been by taking risks!  And for 12 years now they've been showing people from all over Australia how to buy exceptional property deals, cleverly add tremendous value to residential properties through cosmetic renovation and development and to safely and successfully create wealth by building a property portfolio. 
Justin has been teaching alongside Geoff and Paul for the past 5 years and his town planning and professional buying skills are so very powerful that they won't touch a property without Justin first giving it the 'go-ahead'.  Others have come and gone, but the Reno Kings have always been there, powering along, using their safe and secure formulas to build up $40million worth of property.  Thriving – not just surviving – through 35 odd years of property cycles proves that what they're doing is right!   And that's why they get so many questions from property investors and why the media always go to them for help on property and renovation stories.  The Reno Kings are the trusted name in property education.