Assessing a future hotspot

It's good to know where the hotspots are currently, but what's actually important is where they will be in the future. Here, we look at how you can get yourself thinking in a way that helps you identify the next boom area and get ahead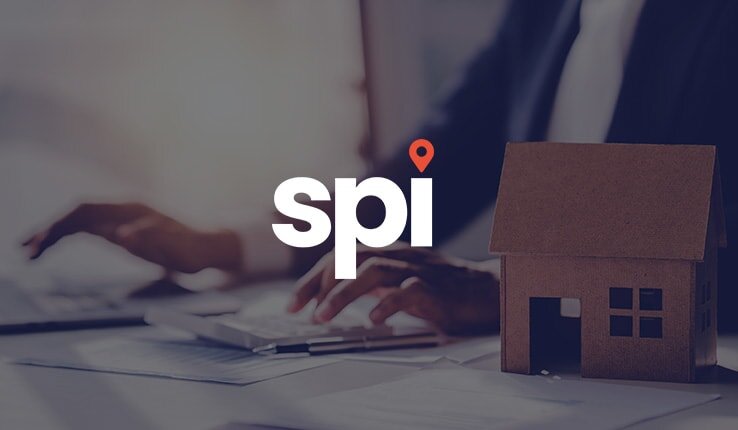 Blogger: Matthew Lewison, Open Corporation
You're out of free articles for this month
To continue reading the rest of this article, please log in.
Create free account to get unlimited news articles and more!
One of my favourite movies as a kid was the "Back To The Future" series. While it was made on a small budget it managed to achieve what many modern day movies lack – it had a unique vision and character but still managed to be funny and entertaining throughout. As a result it was one of the most memorable movies that I have ever seen.
Now, as much as I love this series the main reason I was thinking about it today is because it teaches us a great lesson about having "vision" – one of the most valuable skills an investor can possess.
The first movie - released in 1985 - saw Marty McFly transported back to Hill Valley in 1955. The historians did a great job of recreating a 50's town and culture. I suppose many of those on the production team had lived through that era and were just referring back to their own high school yearbooks for inspiration.
On the other hand, the second movie focussed on events in the year 2015. Cars were flying around in the sky, kids were skidding around on hoverboards, and things were just generally "zany".
What I learned from these movies and television series like Beyond 2000 (one of my other favourites as a kid) was:
-    The world looks nothing like they predicted it to 20 years ago; and
-    Most people have no concept of what the future will look like.
I invest for the long term so sometimes I have to look beyond what is happening today to be confident that my assets are well placed for the future. This type of thinking also allows me to identify opportunities that others would overlook (because they lack vision to see the value in something) and avoid investments that are risky (unfortunately, the herd follows emotional rather than practical thinking). To help develop these skills here's an exercise that anyone can practice:
1. Next time you go to the nearest high street shopping mall try to picture what it will look like in 20 years
2. Imagine that every year one of the properties on the street will be torn down and replaced with a newer building
o    Most likely the run down, tired buildings are the prime candidates for restoration or replacement in the near future
o    Will the new buildings be bigger? Use recent buildings as an example
3. Repeat 10 to 20 times – what buildings are likely to be left and what does the street look like now?
4. What or who will move into all these new buildings?
o    Residential apartments/Offices/Restaurants/Shops?
o    Most likely it will be shop-top housing or offices over retail
5. What do the people living or working there need nearby?
o    Do those things currently exist? If not, where will they most likely be located?
6. Is it an area that will shrink in the future as the existing employment generators are no longer required or can be provided elsewhere to higher quality/lower cost/greater convenience?
Now, this exercise is just to get your brain working. My advice is this: generally, well located centres grow and become more dense rather than shrinking. The only thing that can't easily be recreated is open space and that's why it is a valuable commodity in our communities. Views get lost, not gained, but services and amenity improve.
As much as it irks my wife even on holiday I can't walk down a street without trying to imagine what might be needed in the area or what might be built in the near future. I am always looking for opportunities and running these scenarios so that I can confidently invest in a property or a project. My imagination is not special – I apply the rules that I talked about in my last blog: I look at what has changed in the past and I assume that a similar pattern will emerge in the future. If I get really interested in an area, I'll look up the local and state planning maps to find out what form of development the government wants to see in a certain area.
It's not rocket science. If you can learn to make the jump from what is around you today to what is likely to emerge in the future then you will identify opportunities well before anybody else does. 
I think I'll just let my little boy Patrick enjoy Marty and Doc Brown's antics in BTTF for the entertainment value, without turning it into a lecture opportunity, but I have a feeling our staff are due to watch the movie in the very near future…"
---
 About Matthew Lewison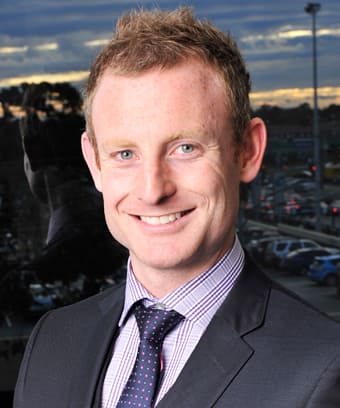 Matthew is an author, and managing director/CEO of Open Corporation. He believes that exceptional results are only achieved by pulling together a great team of professionals, all driven to a standard of excellence and focused on realising a shared vision. Understanding the competitive environment and investment risks, as well as the drivers of growth, is paramount in outperforming the competition – and Matthew has ensured a deep understanding of these factors in Open Corporation's team.
Broad knowledge of the property market and investment fundamentals, saw Matthew promoted to General Manager (QLD) of a publically listed company at the tender age of just 26. In this role, he was responsible for a portfolio exceeding $1 billion. Having delivered such projects as the $185 million Knox City & Ozone Shopping Centre Redevelopment (Vic), the award winning Warner Lakes Estate (QLD) and the $200m Caboolture Riverbank master-planned community (QLD), Matthew has an established reputation in the Victorian, Queensland and Western Australian property industries and has also been involved in senior committees of the UDIA at a state level.