The 30 Minute Reno: A quick win-win

With the harsh weather conditions we endure here in Australia, it has become an increasingly popular option to install insulation in houses. Insulation is a very cost effective option to cooling in the summer months and heating in the winter season.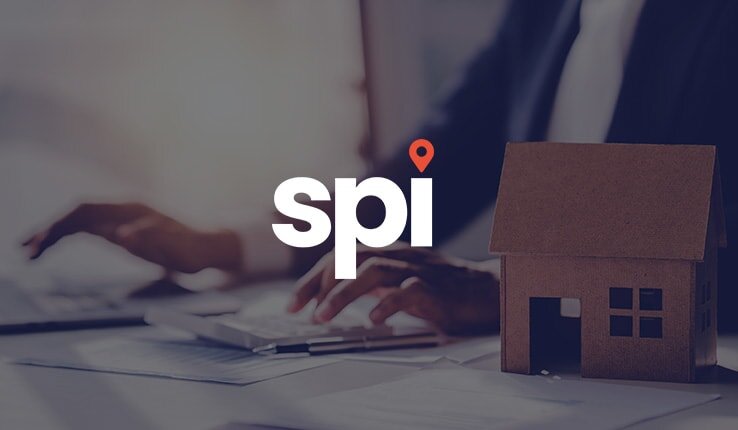 Blogger: Paul Eslick, Justin Eslick & Geoff Doidge, The Reno Kings

You're out of free articles for this month
To continue reading the rest of this article, please log in.
Create free account to get unlimited news articles and more!
Benefits to Tenants & Landlords
A comfortable house makes for a comfortable tenant – so a happier tenant. Tenants usually pay for their own heating & cooling bills and electricity, so they'll be less likely to be disgruntled if they know the house is actually insulated and their money isn't being wasted unnecessarily. If they find the house is an icebox in winter, costs them a fortune to heat and any warmth vanishes instantly the heat source is turned off (and the reverse in hot months), they may prefer to vacate your property in search of something a bit more manageable. So the cost and effort to insulate could well be worth the investment, depending on your property and the extremes of climate it is located in.
Probably Not the First Renovation Project to Undertake
It is an 'out of sight – out of mind' type improvement to a property, so it's not something we would recommend doing right away if you're renovating for a tight budget, but for added improvements and as a comfort-adder to good tenants, it might be something to consider.
Ceiling Insulation in Older, Established Houses
There are many areas in a house that can be insulated. Insulation batts are probably most commonly laid in ceilings however they can also be laid within the walls and floors in the construction phase of a house.
DIY Ceiling Insulation Installation
If you're going to undertake an insulation project yourself, it is highly recommended to engage an electrician to check the electrical insulation on the wiring in the ceiling has not degraded and that the wires are safe to be covered by insulation to protect your home from potential fire hazards. Do this before starting work. Obviously, work carefully around electrical wiring and keep all tools well away from wiring.
Before getting started on a DIY insulation project you'll need to ensure you have the required tools in order to complete the job properly. A cutting board and sharp knife is needed to cut the insulation batts. Long sleeve protective clothing is a must as the fibres in some insulation material can be very itchy and cause irritation. A dust mask should also be worn at all times. An insulation poker may be needed to get into those hard to reach places, a torch for visibility, a ladder to get up into the roof cavity and a knee board to kneel on for balance and comfort. The roof space can get very hot during the day so always keep yourself well hydrated and pace yourself.
Insulation can be purchased at most hardware stores and home improvement centres. Before buying the insulation batts you will need to calculate the square metreage area you intend to insulate. There are many different brands of batts available so familiarise yourself with the different types and ensure you shop around and compare prices to get the best value for money.
Another insulation option is by using foamed insulation kits. A kit includes a gun hose, spray nozzle attachments, instruction manual and assembly tools. These portable kits are a very cost effective and user friendly option which in theory you are able to operate without any experience, according to the manufacturer.
Laying insulation is a fairly straightforward process. Fitting the cut batts between joists and using the batt poker to slide the batts to the outside edges of the walls. For the best possible results it is best to ensure there are no gaps in the insulation. Always ensure there is a clearance of about 25mm around vents and down lights. Care should always be taken to ensure light transformers are not covered with the insulation either.
Job For the Experts
The alternative, of course, is to pay for the insulation to be installed by an expert. Be sure to use a reputable and experienced company (ask for references if need be) who has adequate insurance. All the usual guidelines for engaging trades professionals apply here…three quotes, the ability to communicate with them, appropriate warranties on their work etc.
Added Benefits for Landlords
Insulating a house is not an overly expensive process and if you are a thrifty landlord then you will also be happy to know that energy bills will be reduced as a result of your decision to insulate, reduced tenant turnover may be a possible flow-on effect, and you will also be reducing greenhouse gas emissions. Check with your advisors – insulation may be a capital expense that could be claimed on depreciation.
Extra Resources
There's also a great (free) article on home insulation on the Choice Online website – check it out.
---
About The Reno Kings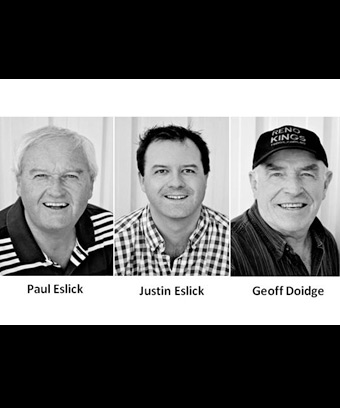 "From over 70yrs combined experience & $40million in property holdings, Reno Kings Paul Eslick, Justin Eslick & Geoff Doidge show you how to make money in property."
The Reno Kings have been successful in property for over 35 years – and it hasn't been by taking risks!  And for 12 years now they've been showing people from all over Australia how to buy exceptional property deals, cleverly add tremendous value to residential properties through cosmetic renovation and development and to safely and successfully create wealth by building a property portfolio. 
Justin has been teaching alongside Geoff and Paul for the past 5 years and his town planning and professional buying skills are so very powerful that they won't touch a property without Justin first giving it the 'go-ahead'.  Others have come and gone, but the Reno Kings have always been there, powering along, using their safe and secure formulas to build up $40million worth of property.  Thriving – not just surviving – through 35 odd years of property cycles proves that what they're doing is right!   And that's why they get so many questions from property investors and why the media always go to them for help on property and renovation stories.  The Reno Kings are the trusted name in property education.