Petrol prices are affecting property
With the price of petrol now selling for over $1.50 a litre in Perth, properties that are located close to the city centre or near public transport will prove even more attractive to property buyers.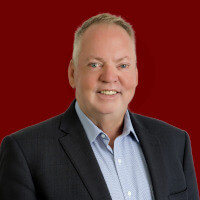 Blogger: Rory O'Rourke, O'Rourke Realty Investments

You're out of free articles for this month
To continue reading the rest of this article, please log in.
Create free account to get unlimited news articles and more!
Transport historically played a key role in the Perth property market and people buying properties for investment purposes should be aware of this long term trend.
The reality is that Western Australians are the hardest hit by rising fuel prices as our State has the highest ratio of motor vehicles to population in Australia at a rate of 829 vehicles per 1,000 residents.
Car usage in Western Australia is very high due to the size of the State and also because of the urban sprawl being experienced in Perth over the last three decades.
Perth is now geographically wider than London and residential land in outer Perth suburbs is traditionally less expensive than near city areas because of higher travelling costs.
The reality is that most families in Perth have two cars and rising fuel costs can have a major impact on household budgets.
 Rising petrol costs will further encourage the growing trend of higher density living in suburbs close to the city centre as well as around transport nods such as railway stations.
In particular, apartment living in these areas will become even more popular especially in suburbs where people can walk to work.
People are now time hungry and apartment living in the near city areas of Perth is also becoming popular because people want to avoid the long traffic jams which are now a daily occurrence during peak hour travelling periods.
This transport factor has resulted in a surge in Perth's inner city population with the growing popularity of apartment living in areas such as Northbridge, East Perth, West Perth and Subiaco.
Property investors have tried to capitalize on this trend as they been very active in the Perth apartment market over the last year because rental returns are now high due to the growing demand from renters wanting type of accommodation.
Here are my top tips for anyone considering buying an apartment for investment purposes:
* Check the exact internal floor space of the apartment. The price of the apartment should be measured in the cost per square metre and this will give you a good comparison compared to similar apartments in the same area.
* Before purchasing an apartment, check the average weekly rent for a similar apartment in the same location. This will give you an indication of future rental returns.
* Check the quarterly strata fees and if there are any plans to upgrade the complex.
* Check how many apartments in the complex are owner occupiers. Owner occupiers tend to take a much more active interest in the upkeep of the complex. If more than 50% of the apartments are owned by owner occupiers then the complex should be well maintained.
* The views that the apartment can offer is important. If you are buying an apartment with good views, check that nothing in the future will interfere with these views i.e. the construction of a new building in front of your apartment.
* Parking is also very important when buying an apartment. Check that your apartment has a dedicated car bay and the ownership structure of car bays in the complex.
* One bedroom apartments as opposed to two and three bedroom apartments are very popular because more people are tending to live alone.
* Obtain finance approval before making an offer on an apartment as this will increase your negotiation position.
* Remember that if you are buying an older apartment for renovation purposes, you may have to obtain approval from the other owners for certain improvements i.e. the installation of air conditioning.