The 30 Minute Reno: One thing no investor should forget

Properties are a huge investment and it's worth being prepared for when things go wrong, so you can mitigate those risks. For this 30-minute renovation, we're going to look at how to put some quick measures in place to solve one potential problem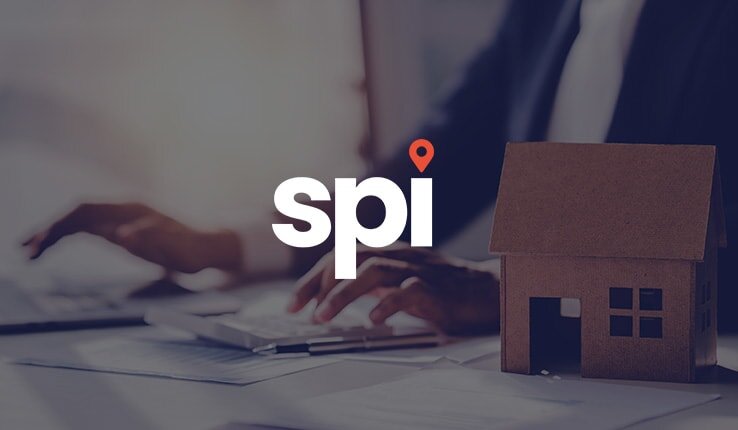 Blogger: Paul Eslick, Justin Eslick & Geoff Doidge, The Reno Kings

You're out of free articles for this month
To continue reading the rest of this article, please log in.
Create free account to get unlimited news articles and more!
You need to ask yourself 'What if there's a fire?' and then put the following in place:
Early detection and preparedness
All properties are a big investment. In the event of fire early detection can go a long way towards minimizing damage. As 'luck' would have it, emergencies can occur without warning and usually in the still of the night when everyone is fast asleep. The safety of you and your loved ones in your own home, and your tenants and assets in your investment properties is paramount so it's vital to be prepared for emergencies.
A checklist displayed in an obvious place of equipment you have in your home and procedures you have in place should an emergency occur can help save lives. Encouraging your tenants to do the same – or providing the resources they need to set themselves up – is a step landlords can make to take care of tenants.
Home emergency supplies
Fire Extinguishers
Every home should have at least one fire extinguisher. Although these would usually be located in the kitchen it may be a good idea to have one located in a garden shed or garage. Fire extinguishers are not something that need to be replaced very regularly although it is recommended that they are checked annually to make sure they are still in good working order. They don't occupy much space in the home and are able to be stored in a non conspicuous place. Easy to use and very portable they may be the right piece of equipment to prevent further damage in the event of a fire or may just save a life.
Fire Blankets
Fire Blankets are also ideal to have on hand in the event of a fire. They are predominately used for kitchen fires or wherever oils or fats are exposed to potential ignition. They can also be used if a person's clothing has caught fire. A fire blanket aides in cutting off the fire's oxygen supply and smothers it quite quickly. Fire blankets are not designed for reuse so if one has been opened it will need to be replaced straight away.
Providing the funds for tenants to purchase their own extinguisher/s and fire blankets could be a unique proposition to demonstrate to tenants that you're a responsible landlord with an attractive property package. Currently this is not required by law.
Smoke Alarms
What is required by law is that smoke alarms are installed strategically in all rental and are checked at regular, defined intervals. Legislation exists for each State of Australia so check what is relevant to your location.
As they detect smoke and sound off an alarm it is important that they are placed in appropriate locations within a house so that occupants have as much time possible to exit the home during a fire once the alarm has sounded. There is risk of inhaling toxic fumes before sleeping people wake which can be fatal - so early detection is vital.
Smoke alarms should not be confused with smoke detectors, which are devices without an audible alarm function. These are usually used in commercial buildings, but it's useful to be clear about the difference.
Studies have shown that the risk of death in a house fire is reduced by more than half if maintained smoke alarms are installed in the home.
A clear and concise evacuation plan displayed somewhere in a house is also a good idea. If all occupants are aware of the closest exits to use from different living areas within a house it may mean the difference between life and death.
---
About The Reno Kings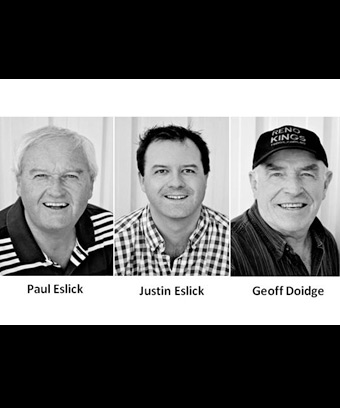 "From over 70yrs combined experience & $40million in property holdings, Reno Kings Paul Eslick, Justin Eslick & Geoff Doidge show you how to make money in property."
The Reno Kings have been successful in property for over 35 years – and it hasn't been by taking risks!  And for 12 years now they've been showing people from all over Australia how to buy exceptional property deals, cleverly add tremendous value to residential properties through cosmetic renovation and development and to safely and successfully create wealth by building a property portfolio. 
Justin has been teaching alongside Geoff and Paul for the past 5 years and his town planning and professional buying skills are so very powerful that they won't touch a property without Justin first giving it the 'go-ahead'.  Others have come and gone, but the Reno Kings have always been there, powering along, using their safe and secure formulas to build up $40million worth of property.  Thriving – not just surviving – through 35 odd years of property cycles proves that what they're doing is right!   And that's why they get so many questions from property investors and why the media always go to them for help on property and renovation stories.  The Reno Kings are the trusted name in property education