The 30 Minute Reno: A quick updating

First impressions last… There are numerous ways you can update the look of your investment property that require minimal time, cost and effort and are very pleasing to the eye.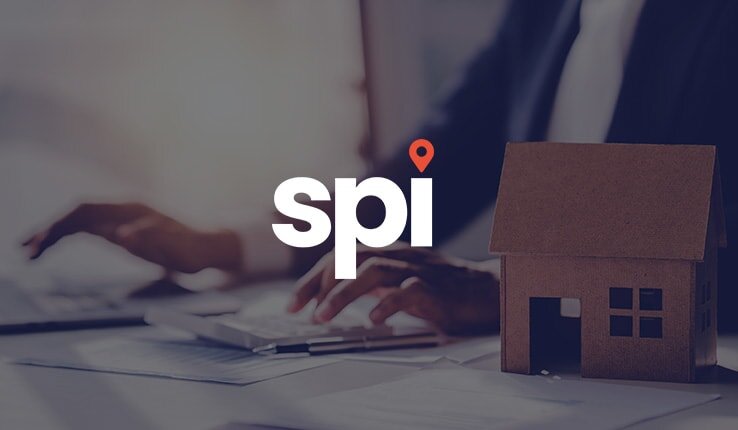 Blogger: Paul Eslick, Justin Eslick & Geoff Doidge, The Reno Kings

You're out of free articles for this month
To continue reading the rest of this article, please log in.
Create free account to get unlimited news articles and more!
Add new doorknobs for effect
There's nothing worse than a wobbly, old and broken doorknob right?  If the doorknobs in your investment property don't work or don't look very appealing anymore, replace them with new ones. There are many options on the market for cheap and functional doorknobs for internal doors but a more attractive front doorknob or handle may be worth a little extra investment.  Some say that the things people "put their hands on" are worth giving the most attention to and spending the most money on in order to make a good impression.
Update handles on kitchen cupboards
Accessorise! Just as accessories can change the appearances of a woman's outfit, so too can the "accessories" (cupboard handles) you choose for your kitchen cupboard change the appearance of your kitchen. When choosing the right handles for your kitchen take into consideration your current colour scheme. You don't want the cupboard handles to be the first thing visitors notice when they walk into your kitchen so by choosing handles that blend with the décor it will aide in giving a feeling of space to the area.
New taps
Taps can and do go in and out of style so a change can create a new look and an impression that the place has been well maintained. They also wear out and drip and leak and marks form around the base, making a basin area look very tired.  Flick mixers for the kitchen sink can now be purchased for less than $50 and look great.  Similar options exist for bathrooms and laundries.  Check with a decent plumbing supplies store and always get a reputable plumber to do your installations.
Change light switches
If the switches in your property are looking discoloured or marked, or they're a bit 'wobbly', it's probably time to replace them. Improvements such as new paint, new window treatments or polished floors will make the old light switches look even worse. It just doesn't look right and people may suspect that the wiring may be in poor condition too. Modern or special feature light switches can finish off a reno and certainly gives the impression that the wiring is sound (which of course you would have made sure it is, being a responsible investment property owner).
Simple light shades
If renovating on a budget, and let's face it that's what you're supposed to be doing if you're in it as a business, simple cone shaped plastic shades are just the thing for an inexpensive light shade solution. They only cost a couple of dollars each and they fit into almost any décor choice in a property. If the ceiling is not in perfect condition, these shades deflect the light downwards away from the ceiling and so doesn't highlight those imperfections.
Brass numbers give individuality
Shiny brass numbers displayed on your house and/or your fence and letterbox can give your property a really classy look and at the same time make your property easier to locate for visitors.  Make sure they're clearly visible and attached properly.
Whether you select one or all of these quick and simple DIY jobs they are testament that improvements don't have to take lots of time, lots of cash or lots of blood, sweat and tears. A good eye for detail and the drive to get it done is all you will need!
---
About The Reno Kings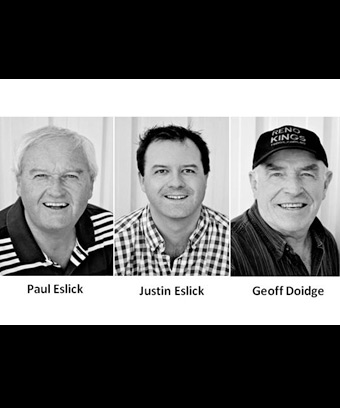 "From over 70yrs combined experience & $40million in property holdings, Reno Kings Paul Eslick, Justin Eslick & Geoff Doidge show you how to make money in property."
The Reno Kings have been successful in property for over 35 years – and it hasn't been by taking risks!  And for 12 years now they've been showing people from all over Australia how to buy exceptional property deals, cleverly add tremendous value to residential properties through cosmetic renovation and development and to safely and successfully create wealth by building a property portfolio. 
Justin has been teaching alongside Geoff and Paul for the past 5 years and his town planning and professional buying skills are so very powerful that they won't touch a property without Justin first giving it the 'go-ahead'.  Others have come and gone, but the Reno Kings have always been there, powering along, using their safe and secure formulas to build up $40million worth of property.  Thriving – not just surviving – through 35 odd years of property cycles proves that what they're doing is right!   And that's why they get so many questions from property investors and why the media always go to them for help on property and renovation stories.  The Reno Kings are the trusted name in property education