A property investor's guide to the election
Labor and the Coalition look remarkably similar when it comes to real estate policy, which leaves us trying to work out what other effects there may be.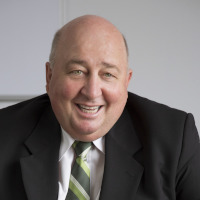 Blogger: Richard Symes, Credit Repair Australia

You're out of free articles for this month
To continue reading the rest of this article, please log in.
Create free account to get unlimited news articles and more!
With the election date fast approaching, we will soon get the chance to determine which party leads us for the next three years.
Unsurprisingly, there has been little mention of any new policies affecting real estate investment – for instance, changes to negative gearing - which would of course be a major voting consideration for any would-be buyer or seller.
Even changes to the Privacy Act, which will impact how banks and mortgage brokers perceive the risk of lending to you, received bipartisan support… but more on that later.
So, if the election outcome won't impact property markets much, then investor's can continue to make their decisions based on traditional factors. Of which the three most important, at least according to the old adage, are location first, followed by location and, finally, location!
That said, most people will know where the 'good side of the tracks' lie for the areas they lived and grew up in, and so can determine where the better locations to invest in these areas are. For those areas that they are unfamiliar with, typically factors such as population growth, demographics, CBD proximity, and new infrastructure developments, provide indicators to the potential growth of property prices.
For the upside, where property prices can go through the roof, it often pays off to note development plans of a council, state or federal government.
Of interest, if a second airport is built in Sydney, what does this mean for the surrounding suburbs?
Historically, the ideal location is to be close to the airport, which can increase property prices by up to 30 per cent in a short period. Conversely, it is detrimental for properties that are located under noisy flight paths. However, this is partially offset through an increase in local jobs and local businesses benefitting. In addition to the new developments, investors should also not overlook changes to the Privacy Act that will be implemented come March 2014. The changes will provide lenders more data than ever before on your repayment habits, which influence your 'credit worthiness' for mortgages.
As such, my tip for anyone considering applying for a loan next year is to get into the habit of paying bills a day or two earlier than due, to minimise any chance of receiving black marks on their credit reports when the time comes to apply for financing.
That said, black marks need not spell the end of your property investment ambitions and there are credit repair services available.
---
---