The 30 Minute Reno: Where and how you can learn to tile for free (or next to nothing)

Some people may view tiling floors, walls or splashbacks as one of those daunting jobs which is best left to the professionals. What if you get it wrong? What if you run out of tiles? How do you ensure they are laid straight? What do you do in the tricky corners? How do you cut the tiles to size? Or drill a hole in a tile for a pipe?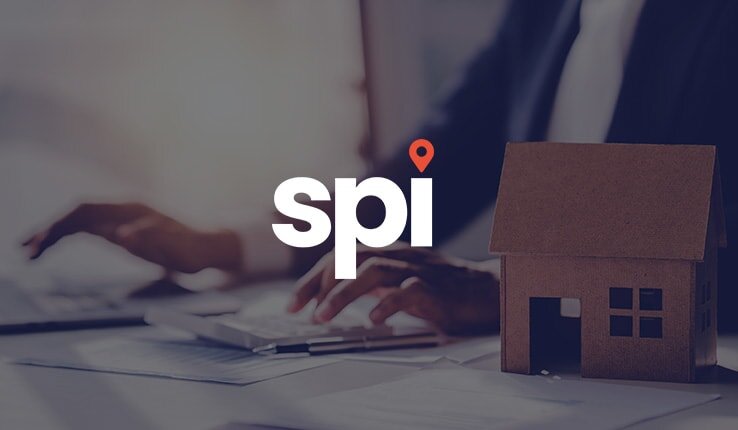 Blogger: Paul Eslick, Justin Eslick & Geoff Doidge, The Reno Kings

You're out of free articles for this month
To continue reading the rest of this article, please log in.
Create free account to get unlimited news articles and more!
But what if you were armed with enough information and knowledge to enable you to tackle those small areas and still have the end product look like a professional has done the job? Would you then be brave enough to even tackle a larger indoor/outdoor area that doesn't necessarily need to be perfect but will look a lot better than the tired old concrete that has cracked and looks a mess?
Tiling to some is second only to painting for 'bang for your buck'. A neatly applied section of tiles, chosen in the right colour and format, can provide as big a visual impact as fresh paint to a dingy wall.  For a bit of preparation, organisation and labour a great visual result can be achieved in a property. A freshly tiled area will not only look good, it can resist water damage and be kept clean more easily.  All good things when it comes to a rental property.
So - Relax! There are plenty of ways for you to gain the knowledge and skills you will need to learn to tile and get the job done. Sure it's a huge job to take on the first time, no matter how big the area, but the results will be well worth it and you will get the added bonus of knowing it didn't cost the earth.
Here are some ideas to get your tiling skills up to scratch:
     1.    Check out your local Op shops for old Reader's Digest DIY books and home improvement magazines.  Reader's Digests are often found in pristine condition and they're full of step-by-step instructions and photos to learn how to do many handyman tasks around the house, including tiling.
     2.    Visit your local hardware store or tiling supplies store and ask questions.  The better stores will always have someone on the floor who is more than willing to offer some helpful advice.  They can also recommend the products and tools to use, and happily sell them to you.
     3.    Search online for useful websites that you will be able to pick up a lot of handy tips from. The internet is jam-packed with articles and videos that will take you step by step through the process. You Tube will be your new best friend!
     4.    Some of the larger hardware stores run any free tiling and other DIY workshops. Quite often there are various classes run for DIY beginners that will be of great benefit to you – and great fun if you like getting hands-on.
     5.    Search the likes of eBay and Gumtree or online book stores for tiling videos or instructional books that will also help you.
By doing a bit of homework, you can add lots of value to your property and also save a fortune by doing it yourself. You can also use this skill and knowledge to make minor repairs to tiled areas to repair damaging water leaks, potentially hazardous sharp edges of broken tiles and generally unsightly falling out or missing tiles.
Naturally, only take on small tasks until you build up your skill and confidence, take all necessary safety precautions and certainly engage the professionals to undertake large, tricky, or critical projects, or if you are in any doubt at all about your skill level or ability to complete a tiling job.
---
About The Reno Kings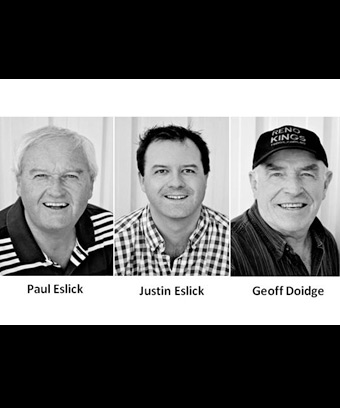 "From over 70yrs combined experience & $40million in property holdings, Reno Kings Paul Eslick, Justin Eslick & Geoff Doidge show you how to make money in property."
The Reno Kings have been successful in property for over 35 years – and it hasn't been by taking risks!  And for 12 years now they've been showing people from all over Australia how to buy exceptional property deals, cleverly add tremendous value to residential properties through cosmetic renovation and development and to safely and successfully create wealth by building a property portfolio. 
Justin has been teaching alongside Geoff and Paul for the past 5 years and his town planning and professional buying skills are so very powerful that they won't touch a property without Justin first giving it the 'go-ahead'.  Others have come and gone, but the Reno Kings have always been there, powering along, using their safe and secure formulas to build up $40million worth of property.  Thriving – not just surviving – through 35 odd years of property cycles proves that what they're doing is right!   And that's why they get so many questions from property investors and why the media always go to them for help on property and renovation stories.  The Reno Kings are the trusted name in property education.