Growing housing shortage good news for property investors
Despite Australia's strong population growth rate over the last two years, the latest ABS building approval figures show that the number of dwellings approved for construction during 2012/2013 was even less than 2010-2011.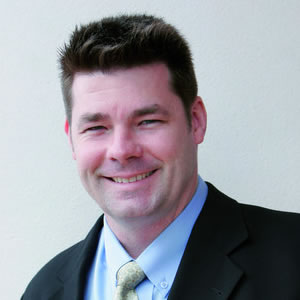 Blogger: Paul Bennion, Managing Director, DEPPRO tax depreciation specialists

You're out of free articles for this month
To continue reading the rest of this article, please log in.
Create free account to get unlimited news articles and more!
During 2010-2012, the number of dwellings approved for construction throughout Australia stood at 168,172. However, in 2012/2013, the number of approval dwellings for construction was just 158,762 - a fall of more than 9,000 new dwellings over the last two years.
A lack of consumer confidence, tighter lending requirements as well as rising land price have combined to put a break on the growth in new home approvals.
This trend of Australia's rising population and stagnant new housing construction is resulting in an underlying shortage of housing which at will eventually lead to a break out in house prices – a trend that is already occurring in some capital cities such as Sydney where the median price of a home surged by 5.2% during the September 2013 quarter.
The underlying shortage of housing in Australia has been recently highlighted by an extensive 70 page report completed by Goldman Sachs entitled, "A Study On Australian Housing: Uniquely Positioned Or A Bubble."
This report points out that Australia's population is currently growing at its fastest rate since 1969, rising by 2.1 per cent year on year mainly due to rising net migration. But the report points out that the construction of new homes has not been keeping pace with population growth rates. .
As the report points out, in the 20 years between 1985 and 2005, Australia built an average of 150,000 homes each year for every 240,000 increase in population. This ratio translates to 60 per cent of a new home constructed for each new person.
However, in recent years, this trend has significantly changed. By mid-2009, the population had to rise by 480,000 in order to achieve the 150,000 new homes constructed in a year. For each new person, only 30 per cent of a home was constructed and in NSW the figure was even lower at only 20 per cent is constructed for each new person.
DEPPRO predicts that the growing shortfall in Australia's housing will be met by the growth in new apartments which are more affordable than traditional houses to purchase and faster to construct.
As part of this trend, DEPPRO has found that a growing number of our clients are now purchasing new apartments compared to traditional stand alone houses for investment purposes.
However many  property investors who purchase apartments and units for investment purposes are still the most common group of investors who fail to obtain the full tax depreciation entitlements.
 
These first time investors fail to understand that the tax benefits from depreciation can be just as important as rental income. This is particularly the case with people buying an apartment because one year's depreciation allowance could be equal to several years of rental income.
For a new apartment this can equate to over $250,000 in possible tax benefits through depreciation. A large proportion of these tax benefits are never claimed which means that each year hundreds of millions of dollars in tax benefits are lost every year by investors not claiming their legitimate entitlements.