How to make property investment easier

Investing in property shouldn't be impulsive, driven by emotion or based on a hunch. There are five key questions you need to answer which can assist in removing the uncertainty and emotion that could be experienced when making property investment decisions.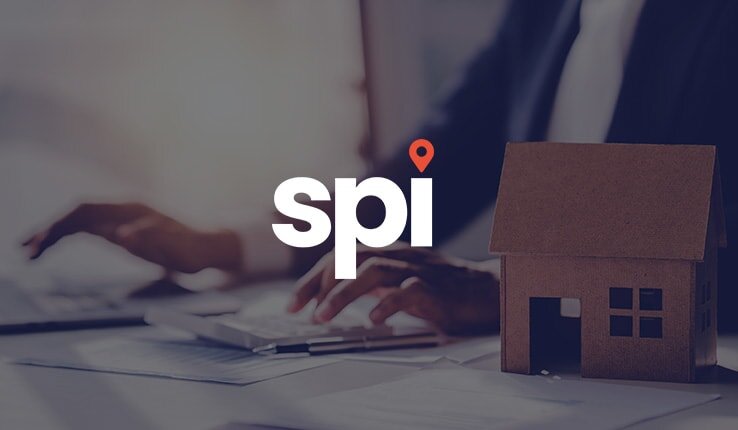 Blogger: Scott Chapman, Matthew Baxter, Andrew Bray and Shane Irwin, Opteon Property Group (Victoria)
You're out of free articles for this month
To continue reading the rest of this article, please log in.
Create free account to get unlimited news articles and more!
1. What is my budget?
Whether you're considering your first or fiftieth property purchase, this really is the first question to answer. It can be tempting to look at properties and prices with a view to better understand the market; however this really does not work in your favour. A good financial decision relies upon identifying how much to invest, until then, market information is irrelevant as it could influence your decision and tempt you to invest above your budget. It is important to consider seeking pre-approval from a lender if required and considering associated transactional costs such as legal fees, stamp duty and ongoing property charges. Be aware that if you purchase an 'off the plan' property, your bank may require you to take out mortgage insurance or have more equity than you had planned.
2. What are my criteria?
Remember when purchasing an investment property, you are not looking for your dream home. Physical appearance doesn't really matter; it's more about personality in terms of property features. Is it a low maintenance property? Does it need work? Does it have redevelopment potential? Play to your strengths and don't over stretch. If you haven't renovated or subdivided before, this should be a consideration before taking on a project of this nature. You may need to choose between properties that may achieve a higher capital growth or a higher yield.  This will be affected by the location of the property. Consider forming expectations of your desired return as a percentage or cash flow figure. This will enable you to take a more fiscal view when considering the investment value of a property. Be sure to identify the most valuable property characteristics and stick to them.
3. What are the numbers?
So you have found a property that is within budget and has a great personality, but the numbers must stack up. You should consider the return generated from the investment against the costs to acquire and maintain the property.  Things to consider which will be unique to your own circumstances are, negative or positive gearing benefits, your cash flow and ability to fund repairs and maintenance, a lenders borrowing requirements and rental return criteria as well as general market movements and the ability to transact the property if and when the time comes.  Either way, numbers should remain 'front of mind' to ensure your decision remains a fiscally focused. Do not compromise your requirements regardless of emotional things such as how good the view is, unless it makes good investment sense to consider these items. Even if you think your expectations are too high, don't lower them too soon as it may be that you have not found the right property or market sector.
4. Is the property unique?
Buying a 'mass produced' property, such as a brand new apartment in a big development, can be risky if many properties will become available for lease at the same time or if vacancy rates increase, both of which impact supply and demand. Finding a property with unique features enables two things; when properties are in demand you might be able to achieve a higher rent, and when vacancy rates rise you can avoid competing on the rent amount alone. Think like a tenant. Why would they choose your property over others that may be very similar? It is important to consider tenant expectations here and not investor or homeowner motivations. As an investor you might think a larger land size adds value by boosting capital growth or providing space for children to play, but if students or singles are the most likely tenants, the extra maintenance could be negative. It really doesn't matter who the likely tenant is, there will be a property feature that suits them. Try and find it.
5. What are the limitations?
Not just your limitations, but the limitations of the property. Knowing what you can and can't do now and in the future enables you to make a completely informed decision. Learning this may be straight forward such as clarifying planning restrictions with the local council, but could be highly critical such as reading a management agreement for a serviced apartment. If you need to improve the value of a property in the future, properties unencumbered by a prescribed use or strict restrictions are more likely to allow for renovations or redevelopment. Will the construction date of the property enable you to claim depreciation by using a capital allowance (depreciation schedule) report? Properties with fewer limitations invariably make better investments, but this isn't always the case. For some investors, the right property might be a serviced apartment with numerous stipulations and restrictions.
In addition to answering these questions, you should also seek credible, professional and reliable advice. You can do this by reading reviews of suburbs or developments written by fellow investors, speaking to local organisations such as councils or consulting a property professional such as a qualified Valuer. You should always ensure that any advice you rely on is independent and that the provider has no vested interest in your final decision.
---
 About Opteon (Victoria)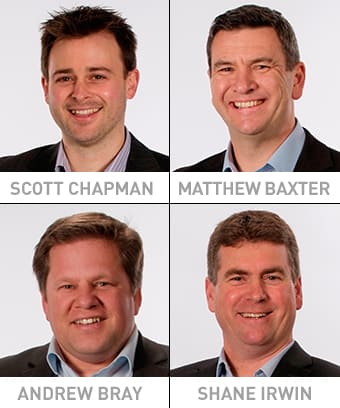 Opteon (Victoria) belongs to the Opteon Property Group which comprises 25 of the most respected and established valuation firms in Australia. We work for lenders, owners and buyers of all types of property. Our valuers and advisors work as consultants to governments, corporations, businesses and individuals. We have more than 100 valuers and 15 office locations throughout Victoria.
Andrew Bray
Andrew has been with Opteon since 2001 and conducts valuations in the Ballarat region, co-ordinates the rural department and oversees the company's Bendigo, Mildura and Ballarat regions. A certified practising valuer, Andrew has a Bachelor of Commerce (Land Economy) and a number of other property related qualifications.
Shane Irwin
Shane has been with Opteon since 1997, and oversees the activities of 16 valuers. He is also the managing valuer for specialised valuations in the Geelong and Colac regions. Shane holds an Associate Diploma in Valuations from RMIT and has extensive experience in the commercial and industrial sectors.
Scott Chapman
A licensed estate agent, Scott also holds a Graduate Diploma in Valuations from RMIT and has 36 valuers, including six commercial valuers, reporting to him. His expertise encompasses advisory valuations to major developers regarding their products and projects. Scott is also experienced in the fields of commercial, industrial and retail valuations.
Matthew Baxter
Matthew joined Opteon in 2005 and manages a team of 36 residential and commercial valuers. Matthew's expertise extends to a number of specialised areas including asset valuations for financial reporting, compensation valuations, strategic investment property advice and subdivisional land.