The 30 Minute Reno: The smallest room in the house

Investors often overlook the impact a pet-friendly property can have on prospective tenants and there are some simple renovations you can do to ensure your property appeals to pet owners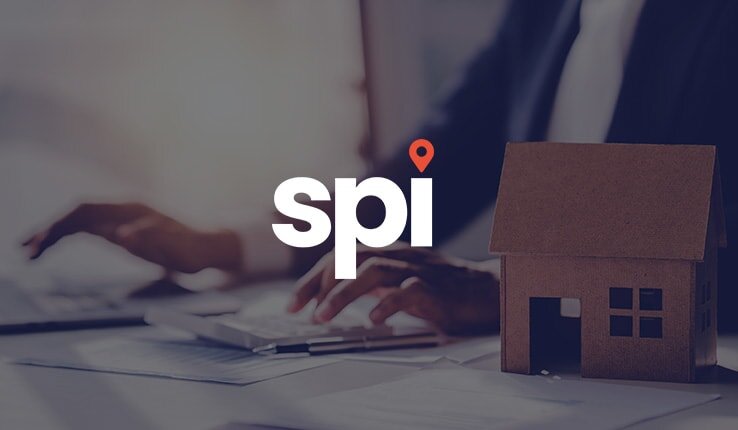 Blogger: Paul Eslick, Justin Eslick & Geoff Doidge, The Reno Kings
You're out of free articles for this month
To continue reading the rest of this article, please log in.
Create free account to get unlimited news articles and more!
Do you know who the one person in the family is that is often understated but rarely overlooked? Your pet! Whether you have a dog or a cat or any other pet you've probably made some sacrifices and changes in your home to accommodate them, haven't you? Well you're most definitely not the only ones. In fact, just about everyone will make concessions or decisions based solely on what is best for their animals. But you're probably wondering how that relates to your rental property and how to renovate it aren't you? Well you'd be surprised.
Because so many people have animals and those animals are so important to them, you need to make sure that you're taking them into consideration when you prepare your property for renters. There are a couple of very simple ways that you can interest pet lovers with your home over all the rest that they are getting the chance to look at. What you need to do is look at your property and think about the best ways you can make it animal friendly without sacrificing too much for those who don't have pets (yes there are still some out there).
A Grand Entrance
Two very simple renovations will help you to improve your impact on pet owners. The first is a cat/dog door. These are quite inexpensive and they are actually very easy to install. Now most non-pet owners don't want a giant opening in their door as this can be a safety hazard but a small door that is secure will not be an inconvenience. This means you want to get a door that will work for cats or small dogs but definitely not large dogs. This ensures that people won't be able to get through the door.
Second you want to make sure that the door you get is secure such that it swings open to allow the animal through, but has a lock as well. This is great for pet owners and non-pet owners because they can keep their pets in or keep other people out simply by locking the pet door. It's convenient for those who own a small dog or cat that they want to allow the freedom to move in and out of the house but not too inconvenient for those people that don't have pets or want to keep their home more secure.
In The Dog House
The next way to improve your impact on pet owners is to provide a kennel. Kennels are very easy to build and they improve the value of your property exponentially. If you want to really make it easy on yourself you can buy a pre-built kennel and simply install it in the backyard. Otherwise, you just need some simple building materials such as 2 x 4's and you'll be ready to get started. Make it safe for the pets that may stay there, keep it watertight for their comfort and nice looking for the tenants. Your place will be worth even more to anyone with animals.  Also, don't forget to check online auction and trading sites for second had kennels.  Often people have passed that episode in their lives and want to just get rid of excess belongings and will let very good quality items go at a really attractive price.
Should I, Shouldn't I?
Now not all property owners want to rent out to people who have pets which means you'll have to weigh out the pros and cons. Pet owners who are tenants abound and you'll open your property up to a larger market if you make it welcoming for pets. On the other hand pets could potentially cause damage to the property that you may have to fix before renting to another tenant. Make sure you're thinking about this before you go about making your property pet friendly but don't forget that pet owners are typically willing to pay slightly more for a pet-friendly rental property.
The Verdict?
All it will take you is a short time to install a door and a kennel and you'll have happy tenants and quite likely start making more money from the property. You'll have no trouble finding new tenants and the tenants that do come in are more likely to stay for a long time when they feel like their pets are welcome and are safe and their arrangements are convenient. So do you really think those few minutes of your time are worth the added income and the increased appreciation that your furry tenants bring? Well only time will tell and the verdict is going to be up to you but it seems like a pretty easy answer...
---
About The Reno Kings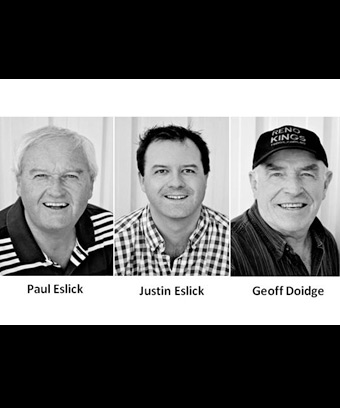 "From over 70yrs combined experience & $40million in property holdings, Reno Kings Paul Eslick, Justin Eslick & Geoff Doidge show you how to make money in property."
The Reno Kings have been successful in property for over 35 years – and it hasn't been by taking risks!  And for 12 years now they've been showing people from all over Australia how to buy exceptional property deals, cleverly add tremendous value to residential properties through cosmetic renovation and development and to safely and successfully create wealth by building a property portfolio. 
Justin has been teaching alongside Geoff and Paul for the past 5 years and his town planning and professional buying skills are so very powerful that they won't touch a property without Justin first giving it the 'go-ahead'.  Others have come and gone, but the Reno Kings have always been there, powering along, using their safe and secure formulas to build up $40million worth of property.  Thriving – not just surviving – through 35 odd years of property cycles proves that what they're doing is right!   And that's why they get so many questions from property investors and why the media always go to them for help on property and renovation stories.  The Reno Kings are the trusted name in property education.