More first home buyers will now choose to buy an investment property
The decision by the State Government in Western Australia to reduce the stamp duty concessions for first home buyers in the May 2014 budget will only encourage more first home buyers to enter the property market through buying an investment property rather than purchasing an owner occupier home.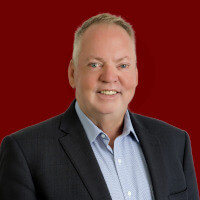 Blogger: Rory O'Rourke, principal, O'Rourke Realty Investments

You're out of free articles for this month
To continue reading the rest of this article, please log in.
Create free account to get unlimited news articles and more!
Lower interest rates and rising house prices has meant that the average home loan in Western Australia has jumped by nearly $50,000 over the last two years to around $320,000.
 
Larger mortgages in addition to the overall increases in the cost of living is making it more difficult for first home buyers to owner a through in WA through the traditional route of taking out a mortgage and living in the property.
 
More astute first home buyers are now deciding to buy an investment property as their first home because of the large tax benefits associated with owning an investment property.
 
They can rent out the property with the rent covering most of the mortgage costs while negative gearing and depreciation benefits means that in many instances there are very little out of pocket expenses through owning an investment property in Perth.
 
These first home buyers can live at home with their parents or shared accommodation and see their investment property grow in value and with this rising equity they have the option of buying additional investment properties.
The mortgage repayments through owning an investment property are lower as investors have interest only loans while people living in their own home in contrast generally have principal and interest loans.
And if interest rates rise in the future, these first home buyers can offset these higher interest repayments against their tax.
In contrast, first home buyers who live in their owner occupier home cannot offset their mortgage payments against tax and if interest rates rise and as a result they have to pay for it out of their after tax dollars. That is why many first home buyers who live in their own property struggle financially for many years trying to establish themselves in their new home.
It is also important to remember that you can still qualify for the first home owners grant even if you own several investment properties. So it makes sense to buy several investment properties first and then take advantage of the first home buyers grant at a later stage when you finances improve through owning multiple properties. 
At O'Rourke Realty Investments we are finding that over 20% of people attending our wealth creation seminar are now first home buyers who now understand that it can make greater financial sense to buy an investment property as their first home.
 
This trend became very apparent after the State Government slashed the first home buyers grant for established homes from $10,000 to $3,000 last financial year.
 
Anyone who is considering buying an investment property as their first home should receive independent advice on the tax benefits associated with owning an investment property and determine how best they can use these benefits to build a property portfolio.
 
The next step is to select a property that best suits their financial budget and has the capacity to achieve a higher capital growth rate than the overall market average. This will ensure that they have accelerated equity in their property which they can use to purchase additional properties.