12 steps to a successful renovation
When you're undertaking a renovation, it's important to know what to do, when each step should occur and the order in which to call upon your professionals.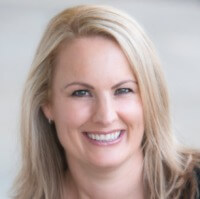 Blogger: Jane Eyles-Bennett, Hotspace Consultants
You're out of free articles for this month
To continue reading the rest of this article, please log in.
Create free account to get unlimited news articles and more!
Planning a renovation project for your home or investment property is an exciting time, but it can also be stressful. Even if you know exactly what you want to do and have lined up reliable contractors to do it, how do you schedule everyone to be there at the right time? Sure, you know that Gyprock needs to be done before anyone can paint, but what about the electrician or the flooring installer – who should be there first?
1. Demolition
This first step is one that people get excited about. You can finally physically demonstrate your lack of love for the area you are renovating. Take care, though; your clean-up will be easier if you take things apart methodically when possible, instead of smashing them with a sledgehammer.
2. Framing
The rough work after demo sets the stage for what is to come. If you are not putting up new walls, you may be able to skip this stage.
3. HVAC
Any changes to heat, air conditioning, or ductwork should be taken care of at this stage, before anything is in the way.
4. Electrical/Plumbing
Still inside the walls, your electricians and plumbers will need access next. In many cases, their work is completed in two stages. They need to get things in place for your fixtures to come later. This is called 'roughing in'. After Gyprocking is complete, they will need to return to install switches, outlets and lighting, in the case of the electrician. You will need your plumber to return after Gyprock is up and flooring is in, to set tubs, vanities and toilets.
5. Windows
If you are replacing or adding any windows, you can do this before the Gyprock is complete.
6. Insulation
The last step before closing up the walls is to make sure they are well insulated and energy efficient.
7. Gyprock
This is the stage when things start to look like your vision. Gyprock goes up, covering all that work that has been completed inside the walls, and your house starts to look like a home again.
8. Flooring
Once the Gyprock is complete, flooring can be laid. If you are installing carpet, you may consider waiting until trim and painting is complete. Check with your contractors for their preference.
9. Cabinets
If you are renovating a kitchen, this is the time to put up those beautiful new cabinets. Bathroom fixtures, including the vanity and toilet, can also be put in at this time. Things are starting to come together with usable sinks and your new countertops.
10. Painting
Painting is typically your final step, with the possible exception of leaving your carpet until last. Professional painters will leave your house looking fresh and new in an astonishingly short amount of time.
11. Finishing
Time to take care of the details. Install hardware, splash-backs and other final items, such as window dressings.
12. Landscaping
Once your contractors are done traipsing through the yard to complete interior work, you can bring in the landscapers to fix up the outside.
---
---