How to identify good property advice
Being able to distinguish between good advice and sales spiel is essential for successful investing.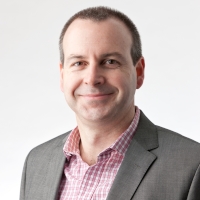 Blogger: Ben Kingsley, Property Investment Professionals of Australia (PIPA)

You're out of free articles for this month
To continue reading the rest of this article, please log in.
Create free account to get unlimited news articles and more!
Whether you're looking to take your first step into the property investment sphere or looking to grow your existing portfolio, a property investment adviser should be your first port of call.
But locating a quality adviser can take time – and there are many different levels of skill, knowledge, experience and customer service.
Finding a good property investment adviser is like finding a good financial planner, accountant or broker. You need to shop around, and as you do you are going to encounter some very good practitioners and some very poor ones.
The key is being able to identify the good ones. This isn't easy. Unfortunately, some may be very good at disguising the fact they aren't appropriately qualified or, worse, they are not an ethical operator.
Here are some important considerations to help you choose your property investment adviser.
At your initial appointment, how interested is the adviser in getting a complete picture of your financial position? Do they ask you to complete a detailed fact-find that enquires about your current position? Do they ask you about why investing in property is important to you? A good adviser will spend plenty of time in their initial consultation learning about you, in order to clarify and evaluate your current position, goals and objectives.
Be wary of any adviser who goes into a sales spiel and spends most of the time talking about how good they are.
After they have sought to get to know you, what conclusions do they reach? What diagnosis do they offer for you? Is their recommendation a pursuit to fit you into their cookie-cutter strategy, or do they offer a tailored solution based on your unique set of circumstances?
And, importantly, do they clearly and openly inform you of their advisory fees and how they are paid? This is one of the most important factors to remember!
It is at this point you will start to work out if you are being sold to, or if you are being well advised. Good advisers might even tell you that, based on your position, investing now might not be the right thing for you to do, forgoing their immediate financial gain and putting your best interests above all else.
Once you decide to move forward with an adviser, you will then begin developing an investment plan.
A good adviser will ensure they design a plan tailored to you. From your risk profiles to cash flows, they should offer a property investment strategy that suits you.
Finally, it is all about the strategy implementation.
The property selection is critical and it must align with your plan. Moreover, your property investment adviser's work is not done until such time as you have implemented your plan.
Remember to ask if the property is being sourced from any type of stock list and, if so, who is providing the assessment of this asset? Be wary if your adviser is only recommending properties to clients from one development or developer.
If you have selected a good adviser, they will not only be with you to implement a purchase, but will regularly revisit your plan to ensure you are maintaining momentum towards a better financial future. 
Contact this Blogger Immediately