Could this strategy be the cash cow you need?
For a relatively small outlay, this strategy could create instant equity and a handsome passive income. What do you need to know to get it right?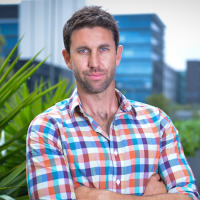 Blogger: Paul Glossop, director, Pure Property Investment 
You're out of free articles for this month
To continue reading the rest of this article, please log in.
Create free account to get unlimited news articles and more!
There are plenty of buyer's agents out there looking to source properties with the potential for an ancillary dwelling (granny flat). And there is no shortage of property investors looking to buy existing council-approved granny flat/ house/ dual income properties.
But this raises the question: are these dual-income properties the holy grail cash cow they are made out to be?
Based on my experience, and that of my clients, if you get in early and do your checks and balances, there is a very tidy passive income and tremendous equity that can be generated for a relatively small outlay.
Below is a case study of an actual property we sourced in southwest Sydney in 2012.
We purchased a small fibro three-bedroom house on a corner block of around 550 square metres with the intent of adding a two-bedroom granny flat to the property. The house needed some TLC and it took some vision to see where the granny flat would go, given there were large trees and a garage where the granny flat was to be built. Nevertheless, we persevered and engaged a builder to cost it up and proceed with the build.
Whilst building this granny flat, the local council had only just changed the LEP (local environment plan) to allow these constructions on such small blocks. As such, we were out on our own a bit with no comparable market rentals or sales to truly see what rent and capital growth we would achieve. This was a calculated risk!
Upon completion of the four-month build of the granny flat, it took no time at all to find a suitable tenant. On top of that, the existing tenant in the house had agreed sign a fixed lease before the construction of the granny flat (knowing the construction was going to take place). This was important to ensure we had cash flow during the build.
So with both properties rented at a combined yield of around 9 per cent, we were happy as Larry with the final result right?
Wrong!
There was one huge issue we failed to factor in: how do we get a valuation that will reflect the great yield we're now achieving? The problem was there were no comparable dual-income property sales in the area, so when we asked the bank to value the property we were handed a valuation that was less than we had put into the property! The silver lining was the fact that we had generated instant cash flow.
Fast-forward three years and we have recently had the same property revalued. Staggeringly, we have gained close to 100 per cent capital growth on the property valuation. Granted, the Sydney market has performed very well in that time so this was partly due to the land value rising during that time – but it was also largely due to the local area seeing more comparable house/ granny flat sales to value the property against.
The secret? Patience. The market needed time to turn over these types of properties before we could realise the equity in this project.
The breakdowns for the total project are below:
Purchase price: $250,000
Granny flat build: $100,000
Current rent break down:
House: $360p/w
Granny flat: $315p/w
Current total gross yield on outlay: 10 per cent-plus
Current valuation (May 2015): $650,000
Total equity on initial outlay: $300,000