What do stock market conditions mean for property investment?
Over the last few weeks the stock market both in Australia and overseas has been on a roller coaster ride, with property investment-related speculation. But what impact will these market conditions really have?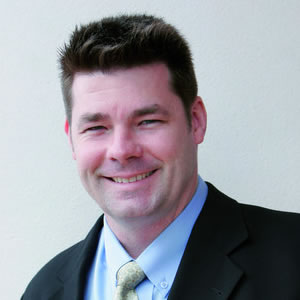 Blogger: Paul Bennion, managing director, DEPPRO
You're out of free articles for this month
To continue reading the rest of this article, please log in.
Create free account to get unlimited news articles and more!
Massive losses one day and then an unexpected recovery the following day – that's been the story for share prices of late.
However, share prices have seen a steady decline since April and this is beginning to affect the returns now being delivered by the large superannuation funds that invest heavily in the stock market.
As a result of uncertainty in the stock market and pressure on superannuation funds, DEPPRO is finding more baby boomers are now investing in property.
Baby boomers are now accounting for more than 50 per cent of all tax depreciation reports undertaken by DEPPRO in Australia. They are also now becoming very active in the Australian property investment market as they view it as a secure way to their retirement.
While many baby boomers have superannuation savings, they believe it is not enough to give them a quality life during their retirement years.
With life expectancies now increasing, many baby boomers are concerned that superannuation alone may not provide sufficient funds during their retirement years (which could now be more than two decades).
Baby boomer property investors are becoming more active in the property market because they are informed about property investment opportunities and because of their high confidence in the future of the real estate market.
Most baby boomers have been involved in the property market for many years through owning their own home and therefore understand the long-term capital growth rates that property ownership can deliver.
In particular, an increasing number of baby boomers now view property investment as a low risk way of building wealth for their retirement compared to the stock market.

With the growing popularity of self-Managed superannuation funds (SMSF), DEPPRO is finding that more baby boomers are buying investment properties through their SMSF due to recent rule changes.
Many baby boomers have been attracted to buying investment properties because they can leverage the large amounts of equity they have in their owner-occupier homes to organise home loans in excess of $1 million to purchase a number of investment properties.
Over the past year, DEPPRO has undertaken property depreciation reports for baby boomers who now own as many as six or seven investment properties.
We are finding that many of the baby boomers are highly informed about property investment opportunities and how they can fund their investment strategy through taxation incentives such as negative gearing and property deprecation.
For example, a number of our baby boomer clients receive tax refunds in excess of $50,000 for the first five financial years after completing a depreciation report on their investment property.
Read more: 
Nation's best property experts uncovered
7 tips for investing on a small income