What your buyer's agent should be doing for you
There's a lot of talk about the benefits that engaging a buyer's agent can bring to building an investment portfolio – but what should you expect of them?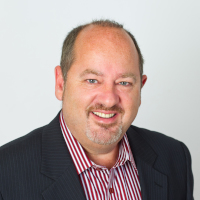 Blogger: Stephen McGee, Queensland state manager, National Property Buyers 
You're out of free articles for this month
To continue reading the rest of this article, please log in.
Create free account to get unlimited news articles and more!
Buying a property is probably one of the biggest transactions you will ever make. Searching for the right property that suits your needs, whether as an investor or owner-occupier, is one of the most stressful processes you could undertake.
Aside from the hours spent searching and finding the time to attend inspections, there is then the intensity of bidding at auction and the anxiety of securing finance.
For those looking for a helping hand and guidance, a buyer's advocate or buyer's agent (depending on which market you're based in) may be worth considering.
A buyer's agent is to a buyer what a selling agent is to a vendor. As a selling agent will represent the needs of a vendor, devise the sales campaign, and source potential buyers, a buyer's agent will represent the needs of the buyer, devise a search plan within a set criteria, and bid at auction or place offers on behalf of the buyer.
The responsibility of a buyer's agent is to take away the daily grind of searching for property from the buyer. The agent will assume the duties to search for your ideal property, essentially doing all the leg work for you.
They will scour through databases such as realestateview.com.au to find the best options to suit your needs, and attend inspections on your behalf. Aside from taking on the heavy lifting, buyer's agents bring vital experience, expertise, and networks when searching. The kind of knowledge and market awareness that is only earned from years of practice can prove to be invaluable.
For example, agents will be able to connect with a network of selling agents to uncover listings not available to the public. Off-market property may be available to buyers, but they would be highly unlikely to come across property if it is not listed publicly. Buyer's agents may be able to find unlisted holdings, and if the vendor is interested in selling you have the opportunity to avoid the auction process or the intricacies of the open market.
Buyer's agents can offer different services depending on your needs, from a full service including searching, assessment, negotiation, and purchase, to providing specific expertise such as representing you at auction if you already have a property in mind.
Different buyer's agents will obviously offer different services depending on their approach, but generally they will undertake the following:
Searching
– Develop a clear criteria based on your requirements. This will include budget and size of the property based on your situation, but can also include factors such as proximity to amenities or even the desire to subdivide later on.
– Search listed properties through industry databases like realestateview.com.au as well as source off-market holdings through professional networks and area canvassing based on the agreed upon criteria.
– Submit a number of options or a specific recommendation to you for your consideration.
Assessment
– Research the surrounding area to discover any possible developments planned that may affect the capital growth of the property in the future, such as housing estates or apartment developments.
– Determine comparative sales in the area or similar areas to gain a better understanding of the property's value. The more information that can be uncovered will give you a clearer idea as to the property's value. For example, if you're looking at a $550,000 property with reasonable potential and your buyer's agent is aware of a comparative home recently sold for $600,000, then you could have confidence making an offer and achieve a good deal based on the agents local knowledge of as yet un-recorded sales figures.
– If the agent feels that their research points to a potential purchase they will then attend an inspection. From there they can also arrange building and pest inspections if required to ascertain the structural quality of the property.
– Buyer's agents can also act as an adviser with regard to enhancing the property. A common mistake that buyers make if they intend to renovate their new property is to over capitalize. A buyer's agent can guide you through any renovation plans to ensure you get a good return on any further investment you make. Any renovations undertaken should aim to recoup the investment and add to the overall value of the property.
If for example you intend to make $100,000 worth of renovations to your $400,000 purchase, you should be certain that you will recoup that investment plus gains upon sale. However, your area may not support sales in excess of $500,000. Due to location, available amenities, or projected growth, your area may struggle to attract buyers in that price bracket, no matter how good your renovations are. Buyer's agents will be able to provide an objective point of view to ensure you don't lose out in the long run.
Negotiation
– If required, the agent will represent you at auction and bid on your behalf. Alternatively they can liaise and negotiate with the sales agent on your behalf to present an offer to the vendor. The purchase process can depend on the type of market you're buying in – some markets tend to take property to auction, while others will be by negotiation. Either way, the buyer's agent will know the tricks of the trade and will work to secure you the property for the best price.
– Knowing when to walk away from a negotiation is just as important. A buyer's advocate's experience can be invaluable in this instance. They will know if a vendor is asking too much for a property and if they are unwilling to show some flexibility. Some vendors will dig their heels in on price or ask over what a property is necessarily worth. You may be desperate to buy, but paying too much to do so will only be detrimental in the long run.
---
---