How to begin investing in property
We all start somewhere when it comes to property investment, but some strategies tend to work better than others and it often pays to think outside of the square.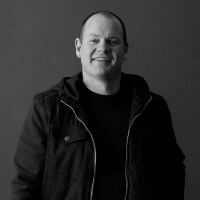 Blogger: Cam McLellan, director, OpenCorp
You're out of free articles for this month
To continue reading the rest of this article, please log in.
Create free account to get unlimited news articles and more!
The first deposit is the most difficult to save. Once you've started building your portfolio, your appreciating assets will help you fund future deposits and you're off and running.
My first house was a 10sq three-bed brick veneer in Bayswater, Victoria on a 900m2 block. Just imagine a brick box in the ugliest colour imaginable with an inside paint job that looked like it belonged in a kindergarten. I still don't know why they called the suburb Bayswater, there isn't a drop of water or a bay anywhere in sight.
To get started I sold my car, a Holden HQ Premier. It had a 308 engine and a supra 5-speed gearbox. That was one mean rig. I got $3,500 for it, which was big money then. I also had savings of $3,000 and that was my deposit. A couple of mates from Bairnsdale moved in with me and helped me pay the interest with some cheap rent.
That place needed a lot of love, in the form of what became known as the McLellan Reno (thanks to Al Lewison). The McLellan Reno cost was around $5,000 which covered a coat of paint, tenant-worthy carpet, a classy set of curtains, a flat pack kitchen, tiling, a vanity for the bathroom and tan bark for the garden.
Then all of a sudden, along came a little thing called capital gains. The value of that house increased by over 40 per cent seemingly overnight. It was like a slap in the face. I could never have saved money that fast. I was hooked.
Think outside the square when you are trying to put together your first deposit. Budget and save to prove that you can stick to a plan. I want my kids to be comfortable enough to ask for my help when it comes time, but they will have to demonstrate sound investment and exit strategies. Other people's money (OPM) doesn't come easy or at no cost.
Another idea is to offer to pay back a higher rate of interest once the investment is refinanced and the borrowed money repaid.
There is nothing wrong with using other people's money to get started provided you understand the basics of systematic investing and show that you can stick to a budget and make sacrifices when you need to. Try and think of ways to use OPM to plant your first apple tree. Because by the time you save that deposit, property prices could have jumped again.
I believe it's OK to help kids start investing. But I also think it's important not to give them so much that they don't have to do anything themselves.
Another way to get started is to buy with someone else, preferably someone who understands and shares you long-term plan, like your brother or sister. Al Lewison and his brother Matt purchased their first property together under their dad's guidance. From this single property they each created substantial investment portfolios.
I advise you to avoid buying long-term investments with friends. It may feel safer, but it can get complicated. At some point, one of you will wish to leverage the available equity to buy a property individually and this can make things difficult. The situation can also get ugly if one of you wants to sell, which is not advisable because of the tax you will incur.
I'm in business with friends but that's very different from holding long-term investments with them. My businesses and developments projects provide me with an income which I then use to buy long-term investments.
Tips:
• Along with your savings, think of ways you could use OPM to put your first deposit together.
• Getting started is the most important thing.
• Avoid long-term investing with friends.
Read more: 
Interest in outer-suburbs soars
Auction results reveal weakening markets
EXCLUSIVE: The 6 week property transformation – episode 3
Lending changes creating distorted market
6 things you need to know about property valuations
Contact this Blogger Immediately