Passion into profit
Hobbies come in all shapes and sizes. For some people, it's sport that gives them an outlet and makes them feel alive. For others, it's the thrill of finding a rare stamp for their collection. From scuba divers to medieval re-enactors, the thing hobbyists have in common is a willingness to invest time and money into an activity that makes them happy.
In Tina Pham's case, the money she invested in her pastime has made her a millionaire. Tina's joy in life is property: finding growth areas, renovating and strategising for her portfolio.
"Because it's my hobby, I don't want to stop. I don't have an end goal – it's not as though I want 10 properties and then I'm happy. I want to continuously try to find new areas," she says.
Tina got into the property market at just 21 years old. Ten years later, she holds a portfolio worth $5.51 million. With several projects on the go and developments on the horizon, she has taken her love of property to a whole new level.
Renovations
Tina's strategy over the years has focussed on buying properties, renovating them and either extracting equity or selling quickly.
"I was aiming to buy, renovate, sell and make a small profit," she says.
Her first purchase was a unit in Campsie in 2004, then a further two properties in New South Wales and Queensland in 2007. Between October 2010 and July 2011, her portfolio really took off – she purchased eight properties in a row. Since that time, she has fixed up and sold off many of those investments.
"I renovated them and sold them and profited anywhere between $20,000 and $30,000 on all of them," she says.
Her property in Burwood, New South Wales gave her the best result. After paying $640,000 for it and doing a quick cosmetic makeover, Tina walked away with a profit over $70,000.
However, she eventually became dissatisfied with the return she was getting for her efforts. Renovation required a huge commitment, particularly managing contractors. As a full-time mortgage broker, as well as a newlywed, she wanted a greater payoff for her time.
"Now that I'm married, I definitely don't want to spend all my weekend working on my property portfolio. For me now, I value time a lot more and I just want to invest my time in more profitable projects," she says.
"If I've only profited $20,000, that's a loss because I've invested my time and my research. To me, that is not good enough. I thought there has to be a better way to do it where I spend less time on projects that are more profitable."
One of these large-scale projects was taking on a structural renovation of a blue-chip property. Rather than just a superficial touch-up, Tina aimed to give the property an entirely new look. She poured the profits from her other investments into the single refurbishment.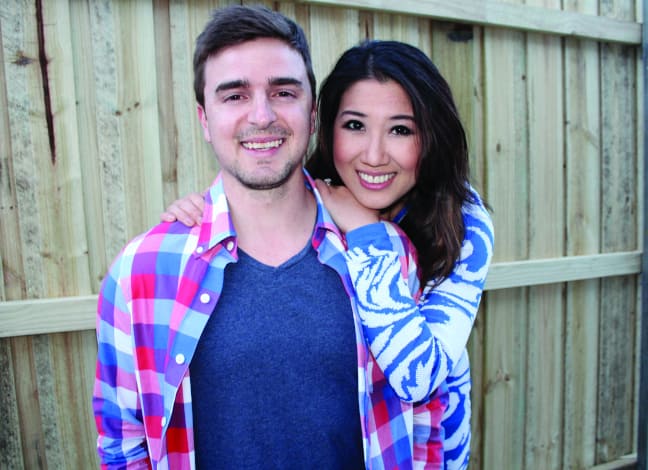 After extensive research, Tina chose to buy in Russell Lea because of its location in Sydney's inner west, and the older-style houses there. She bought a property in Lamrock Avenue in December last year for $1.365 million. Over the next five months, she spent over $200,000 on the renovation.
While Tina's previous projects involved a contract builder, she wanted to be more hands-on in Lamrock Avenue. She was on-site every step of the way, picking out every detail, down to the light switches.
"It was very time consuming. I was there for everything – I meticulously planned the kitchen, the bathroom, everything," she says.
The project was an experiment of sorts. Tina has always had faith in her attention to detail and talent for styling. Now, she was eager to find out what would happen if she could control every aspect of the renovation.
"I personally wanted to manage it because I wanted to see what I needed to put in to deliver the result I'm actually happy with," she says.
Her instincts were sound – a real estate agent recently valued the property at around $1.9 million to $2 million, which would give a profit of over $300,000. Tina intends to focus on such high-value work in the future, rather than having several small projects to manage at one time.
"I find with a renovation, if I'm not there to oversee it, it doesn't turn out the way I want. I can't be at several projects monitoring them while I have a full-time job so I'm slowing down on the flipped properties, where I just buy, renovate, sell," she says.
"If my funds are tied up in smaller projects, I don't have the funds to do a bigger project if the opportunity comes along."
Development
In addition to fixing up rundown properties, Tina has branched out into full-scale development. For the first project of this kind, she purchased a property in Bankstown for $580,000 and knocked down the existing home to build a duplex.
"I like the idea of a duplex because there are a lot of gains to be had but the risk is minimal. Worst case scenario, you can rent them both out and it will be positively geared," she says.
Construction cost $460,000 while other expenses, such as legal fees and planning approvals, added another $100,000. This brought the total price of the project to over $1.14 million, a substantial outlay.
If I've only profited $20,000, that's a loss because I've invested my time and my research
Yet in May last year, one of the houses sold for $735,000 while Tina received an offer of $750,000 for the other.
"If I were to sell it, the net profit on the project would be roughly about $350,000. That, to me, makes so much more sense," she says.
But with higher profits also come greater challenges. A development project has astronomical holding costs, especially because the property generates no rent for the entire building period.
"I had to carry the project for about 12 months, including the land repayments and the construction. It was also important to have extra cash for bits and pieces like landscaping that were not included in the contract," she says.
In addition, Tina had to carefully time her sales to avoid paying excessive capital gains tax. For this reason, she refused the offer on the second half of the duplex and plans to wait for the next financial year to sell.
"It's about balancing and making sure, if I can, that one year I'm not hit with a large amount of tax. That defeats the purpose of doing the projects," she says.
Tina hopes to replicate the success of this project on properties she owns in Queensland. However, the high costs involved mean she is planning to hold off until her other projects are finalised.
"I have a couple of properties in Queensland where I have put in applications to the council for subdivisions and duplexes as well. But I'm not in a hurry to get that through because I'm waiting for Bankstown to settle. I can't carry three projects at the same time," she says.
She hopes the proceeds from the developments can be used to fund future development and, eventually, help pay down other properties in her portfolio. Her aim is to hold her properties unencumbered so that she can use her own money to finance projects, rather than borrowing from the bank.
"If the bank is lending you money, you have no control. Whereas if I have my own equity, I can start owner-building my own projects and decide what to do with them," she says.
"For me, it's not about how many properties are in my portfolio now but how much equity I have."
Finding opportunities
Currently, Tina's attention has been caught by the Queensland market. She is attracted to the lower buy-in prices, as well as the fact that the market is due for an upswing.
"The Sydney market is a little bit hot this year so I'm focusing on Queensland. I started there already and I feel like that's where I want to be next," she says.
"There's so much potential there, so much room for growth and the holding costs are a lot lower. Their land value is also a lot lower so there is a lot of room for growth there. I can diversify up there as well to minimise land tax."
Indeed, land tax is a key consideration when choosing which state to buy in. Tina says although she was aware of land tax when starting out, she never realised how quickly it would add up when her portfolio expanded. Selling down some properties in New South Wales and buying in different states is an opportunity to bring that bill back down.
Tina is a firm believer in the importance of research. However, she also relies on her instincts to identify new hotspots.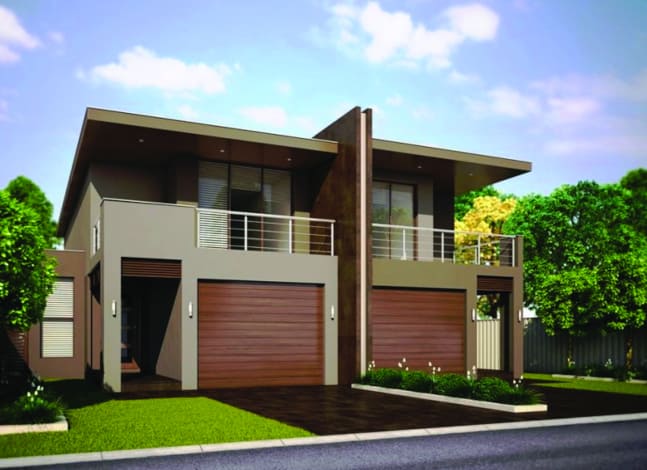 "A lot of the time, my research is not just about actual data. It's about my gut feeling," she says.
As an example, Tina bought in Redcliffe in Queensland back in 2011 – over the past 12 months, the suburb has recorded growth of 11 per cent. Tina says she was not aware of planned infrastructure projects such as a new bridge and train station. She simply recognised the suburb as having strong fundamentals and similar characteristics to other popular suburbs.
"I looked at it and thought, 'This is the Manly of Sydney'. It has its own beach, it has 12 schools, it has its own airport. Plus you can buy a block of land at 600 square metres for $300,000. I was just thinking, 'How could this not do well?'" she says.
"Now all the research is coming out and the media is talking about it. The government is paying attention to it and a lot of money is invested in it."
Similarly, she trusts her insight when picking properties ripe for renovation.
"When I look at a property, I know straightaway if it's a good project. I would take one look at it and it might be the worst property you have ever seen. But I know immediately if this is the project I want to do," she says.
For Tina, identifying new areas is her favourite part of the process.
"I love it when I buy a property in an area and predict the growth without hearing it from someone else, and then it actually grows. Or when I pick the right project to do. That's what gets me really excited," she says.
The drive to succeed
In Tina's eyes, success is not about retiring early or padding her bank account. She wants her portfolio to perform well so she can keep investing how and when she wants.
"The income coming off these properties will not only supplement my income but also be enough for me to continue to do the developments as a hobby. I want to do this for fun," she says.
She believes her confidence and strong drive have helped her get to where she is today.
"I have a good vision of what is going to happen with a particular property. And when it's completed, it's always exactly how I imagined," she says.
According to Tina, she has benefited from the power of positive thinking from a young age.
"I'm the middle child and I always just knew I was going to be successful. I knew I could do this," she says.
"I've always had this belief within me that you can achieve whatever you put your mind to – you just have to do it."
Part of her motivation comes from wanting to give back to the family that has always supported her, including her parents and four siblings.
"I just wanted to make sure my family was looked after. It's a driving force to do better, not just for myself, but for my family," she says.
Tina's current property portfolio
Greenacre, NSW
Three-bedroom duplex
Purchase date: 2007
Purchase price: $490,000
Estimated current value: $700,000
Rent per week: $800p/w
Nanango, Qld
Vacant land
Purchase date: 2007
Purchase price: $110,000
Estimated current value: $150,000
Rent per week: N/A
Redcliffe, Qld
Three-bedroom house
Purchase date: 2011
Purchase price: $295,000
Estimated current value: $350,000
Rent per week: $350p/w
Kippa-ring, Qld
Three-bedroom house
Purchase date: 2011
Purchase price: $306,000
Estimated current value: $360,000
Rent per week: $370p/w
Bankstown, NSW
Four-bedroom duplex
Purchase date: 2012
Purchase price: $290,000
Estimated current value: $735,000
Rent per week: $650p/w
Bankstown, NSW
Four-bedroom duplex
Purchase date: 2012
Purchase price: $290,000
Estimated current value: $735,000
Rent per week: $650p/w
Russell Lea, NSW
Three-bedroom house
Purchase date: 2013
Purchase price: $1,350,000
Estimated current value: $1,900,000
Rent per week: $1,400p/w
Brunswick Street, New Farm, Qld (off-the-plan)
Purchase date: Settled in June 2015
Purchase price: $580,000
Estimated current value: $580,000